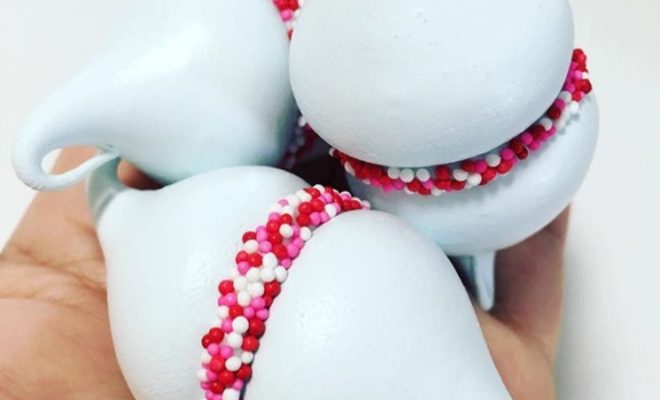 Pastry is taking over Los Angeles
|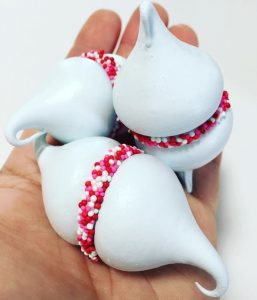 Farine, founded by Karine Jingozian in Los Angeles, is a company and concept which is years in the making. From a young age, chef and owner, Karine was artistically inclined. Growing up in Armenia and Russia, she is very well versed in making anything from huge family feasts to crocheting dainty tablecloths. Her childhood in Armenia solidified her eventual career in a craft. Most clothing and decorative art was handmade. All food and pastry were made from scratch; eggs and flour being the foundation of most pastry, which is what inspired the name of the company. Farine, the French word for 'flour,' is a family company; with mother Karine at the helm and her husband and two daughters. At Farine, Karine brings her experience along with a degree in culinary arts together to produce confections and pastries for the most memorable days in her patrons' lives.
Although, for Karine, her passion began in the culinary arts; cooking was the draw into the world of feeding people and sharing food with others. Karine spent years cooking in restaurants around Los Angeles, expanding her culinary dexterity with each new kitchen. But Karine always felt there was
something missing; being a baker at heart, she would feel this way until the opening of Farine. The decision to open Farine was very much a result of her switch to baking and pastry. For Karine, memory is a crucial part of creating and cooking. Memories have the ability to inspire, to remind, and to take people back in time. At the age of six, Karine made choux for the first time and wondered how a cream puff would be born of a mixture resembling mashed potatoes. 
From humble beginnings, Farine's production includes sweeping confection towers covered in melt-in-your-mouth meringues and dainty sugar-paste flowers, each one tended to and made by Karine. Her versatility is immediately apparent and love immediately palpable. Farine also produces decorated cakes and cupcakes. Karine's repertoire also includes traditional Armenian and Russian pastries, along with American favorites. Farine hopes to expand and spread the love for all things sweet with the people of Los Angeles.