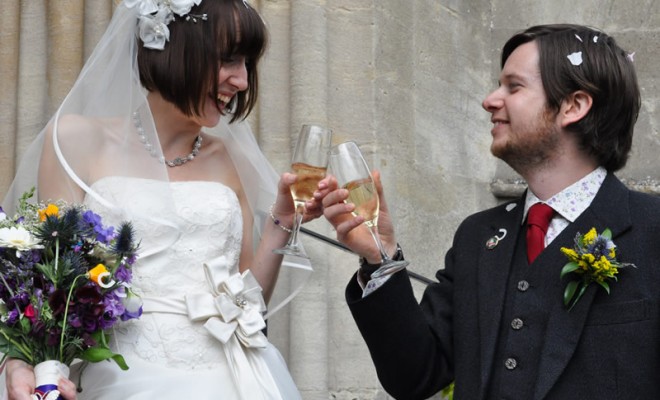 How to Outsource a Wedding Toast
|
By Cynthia Toast
The wedding day is the day of the bride, the groom… and YOU.
Huh? Maybe you are the Best Man, Maid of Honor or the Father of the Bride. If so, you better get your speech down pat.
Opening up with the perfect words can be a daunting task, to the point that the speaker may have a little more bubbly than he or she should before doing their "stand up."
There's a way to get rid of those public speaking jitters. As of late, many are turning to ghost toast writers – complete strangers – to help them put pen to paper.
TheCynthiaDanielCompany.com does it for you. We are a Las Vegas communications skills development firm that specializes in weddings or any event that requires a big speech to be delivered.
We may be that "stranger" but we're far from "stranger danger."
We will talk to you on the phone or over Skype and will outline your speech to suit the needs of you and the crowd.
So raise that glass, make a toast and drink your worries away. We got you covered.