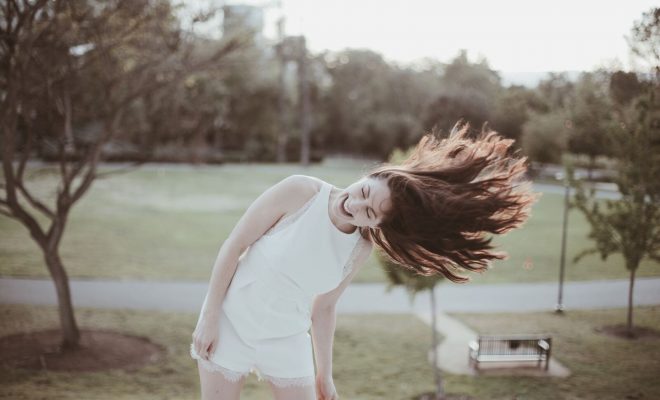 COAST TO COAST WITH TARA MACRI
|
Bringing together the best from both coasts, rising singing star Tara Macri has begun "This Crush" with music lovers everywhere with her distinct voice. A native of Canada, Tara's tenacity and drive has taken her from New York's Broadway Theatres to Los Angeles and in between where she continues to work her way to the top of the charts as a singer/songwriter and on screen and stage as an actress and voice talent.
Tara loves performing live, including providing music to the upcoming Malibu Food & Wine Festival on June 11th as new fans discover her rapturous voice and up-beat and positive songs.
Her single, "This Crush," is a blend of modern synth and up-tempo pop that makes you want to get up and dance. You can't help it. It's infectious. And it continues Tara's ascension to the top of the charts.
"This Crush is about when you get those uncontrollable butterflies when you set eyes on your crush," said Macri. "It makes you want to get up and dance – I can't wait for everyone to hear it!"
Following her success with singles like "Strawberry Moon," and "Cardboard Cas-tle" (featured on TV's The Bold & The Beautiful), Tara worked with producer Greg Collin (U2, Gwen Stefani, Kiss, Matchbox Twenty) and mixed by Grammy Award winner Chris Lord-Alge (The Rolling Stones, Bruce Springstein, Madonna) on "Prettiest Girl in the Room" which made the Billboard's Top 100.
"The song (Prettiest Girl in the Room) is as much a girl anthem as it is about blow-ing up the princess myth," said Tara. "It's about staying grounded and true to your-self, yet knowing that if you are having a bad day, it is OK to ask for help and lean on those around you for the strength of power through to continue to be your best self."
The success of Tara as a singer/songwriter and as an actress is not surprising since began playing piano at the age of two. She has been refining her talents ever since. Tara has a long list of accomplishments on stage winning the prestig-ious Mary Savage Award at the Stratford Festival, starring as Amber Von Tussle in the critically acclaimed production of "Hairspray" on Broadway, with the U.S. tour-ing company, and a performance at the Hollywood Bowl, as well as starring in other theatrical credits such as "First Wives Club" and "Jersey Boys."
Tara has also provided her unique voice to projects such as "Kung Fu Panda: Se-crets of the Scroll" as Young Tigress..
"It was quite an honor to voice young Tigress on Kung Fu Panda: Secrets of the Scroll. I'm still pinching myself to see my name sandwiched between great Dustin Hoffman, Lucy Lui, Jack Black, and other he-roes."
– Tara Macri
Tara's singles are available on iTunes, Spotify, and other digital services.  www.taramacri.com
Save the Date!
Tara to perform at the Malibu Food and Wine Festival
June 11, 2017
10:30 am to 1 pm
The Commons, Calabasas.
Get your tickets online www.malibufoodandwinefestival.com
By : Mario Boucher