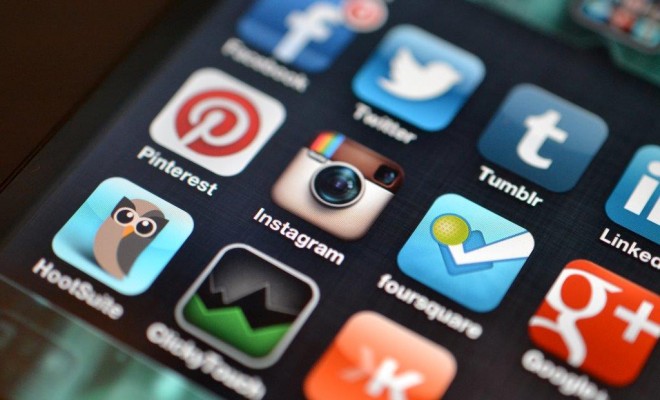 INSTAGRAM
How to handle the hottest social network in cyberspace
 By Adam Bell with Valerie Anastasias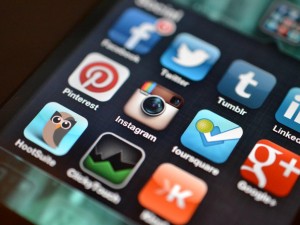 Jason Howie
Imagine you're on the red carpet at a major Las Vegas casino. Or maybe it's the hottest nightclub on the Sunset Strip. You just made a major A-list sighting… Ok. Maybe it's really more like some Z-list reality show "star". Either way, you want to share it with your friends real fast.
Now, before you think about selling it to TMZ, you just pop up a particular app on your smartphone, take a photo, add some copy along with a few tags and boom! Send it out to the universe for all to see…and hopefully LIKE.
I'm talking about Instagram.
It's currently the seventh largest in a sea of social networks that seem to pop up left and right. While MySpace and Friendster have lost ground to SnapChat and Ello, Instagram is getting the lion's share of the attention – and acceptance – for good reason.
Now part of the Facebook family, this isn't your parents' network. Instagram is clearly meant for the popular crowd to share photos and videos along an ever-changing stream of friends, food, celebrities and inspirational phrases. You just flick with your finger to maneuver through it all.
But how do you make your images stand out? And what do you do to get more people to notice your posts… especially if they don't know who you are?
First, always take good, quality photos. Yes, it's a digital camera on that smartphone of yours, but you can adjust the photo's quality directly within Instagram or with any one of a number of free or paid tools designed to improve the quality of that shot. I personally use the free Adobe Photoshop Mix to make my pics really stand out.
Next, make sure whomever or whatever you're representing in the shot has their Instagram ID represented both in the post as well as tagged directly on the photo using the "Tag People" feature. If necessary, you can search and find the proper profile to tag. For example, if I'm at one of Barcelona's signature food festivals, I'll tag @barcelona_enterprises somewhere in the copy and also on the photo. What if they don't have an Instagram account? They probably have Twitter, so I'll use that ID instead, keeping in mind my Instagram posts can be sent right to my Twitter timeline as well.
Finally… after posting, use the most powerful weapon in the arsenal. The #hashtag. Just like Twitter and Facebook, you can use hashtags (aka pound symbols) to tag your post with keywords that will help people locate your content. Unlike Twitter, which has a limit of 140 characters, you can use up to 30 hashtags at once with as many characters as you like. While I don't expect people to start using a hashtag like #Vegas2LAisthemostamazingawesomemagazinepublicationever, I do expect lots of usage of #omg, #wtf or #foodporn. And that's the key.
Here's how tagging can work to increase your exposure. One of my clients is the SoCal Restaurant Show, a radio show on Anaheim's KLAA AM 830 that focuses on the world of food and drink. Both the host and yours truly attend many restaurants, bars and food festivals all in the name of work. We'll take pictures at these events and then immediately post them to Instagram and perhaps get a like or two. Then I go into the comments and start hashtagging. I'll incorporate the name of the establishment, the city, the dish, the drink, the ingredients and then I'll use general but popular hashtags like #foodporn or #yummy. Once I do that, the couple of likes quickly become 20 or more. I've taken basic shots of frozen pizza slices that will receive 30 likes in 30 minutes just from hashtagging. It's that powerful!
In less than a year, the SoCal Restaurant Show's Instagram account followers far surpassed the number of followers of their Facebook account. Any minute now it will be surpassing their total Twitter followers as well. And these posts have legs. Many posts will get likes and/or comments weeks and even months after their initial posting, generating traffic and interest for a very long time.
Any negatives? Just one. Instagram is an app. Yes, there's a website to view pictures and videos (www.instagram.com) but unlike practically every other social network, you can't post anything from the browser. You have to use the app. And you can't use programs like Hootsuite or Tweetdeck to schedule posts either. It can be annoying although there are some paid services such as Latergramme that are starting make this a possibility.
Is Instagram the be-all and end-all of the social network stratosphere? Of course not. Yet another new social network called Ello is gaining buzz as an ad-free (and invite-only) "anti-social" network created by graphic designers and developers fed up with the current social eco-system. Maybe for the next issue, I'll cover this new network more in-depth. Or maybe it'll be insta-gone by then.
For the time being, you can safely say that Instagram is the hottest social network of the moment. For now.