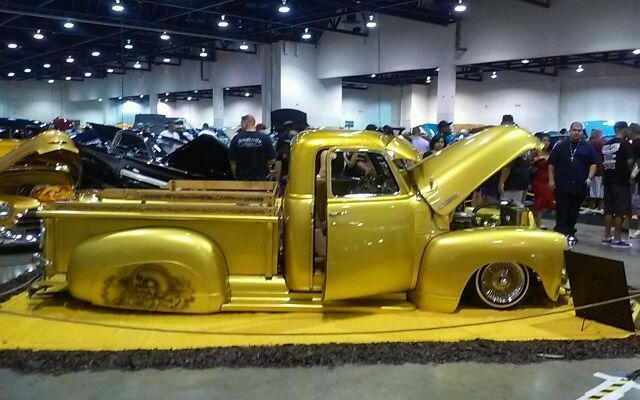 Living Low
|
Living Low
A look inside the 2014 Lowrider Super Show in Las Vegas
Story and Photos By Sandra Mallut
The Cashman Center in Las Vegas was jammed packed on September 21st as fans and auto buffs flocked to this year's Lowrider Super Show. Billed as the world biggest car show, the event featured nearly 700 custom vehicles that could found both inside and outside the massive venue.
The cars and trucks in the competition are one-of-a-kind vehicles that are custom created by their owners – usually in their spare time after work or on weekends. It takes hours and hours of work to make these masterpieces – which feature custom designs and artwork that often have a personal meaning or connection to the owner.
The show featured live entertainment, food and of course, the Lowrider girls! There is always a Queen that is selected from the beautiful and talented models – highlighted by a fun and exciting bikini contest.
The show takes place every year and is covered extensively in Lowrider Magazine.  More information can be found at www.lowridermagazine.com .