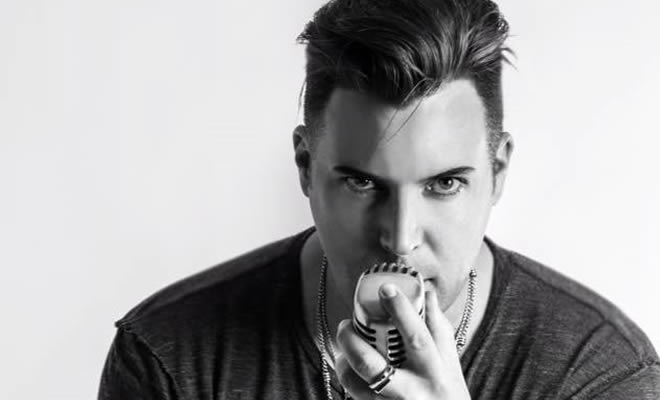 The Ultimate Vegas Showman!
|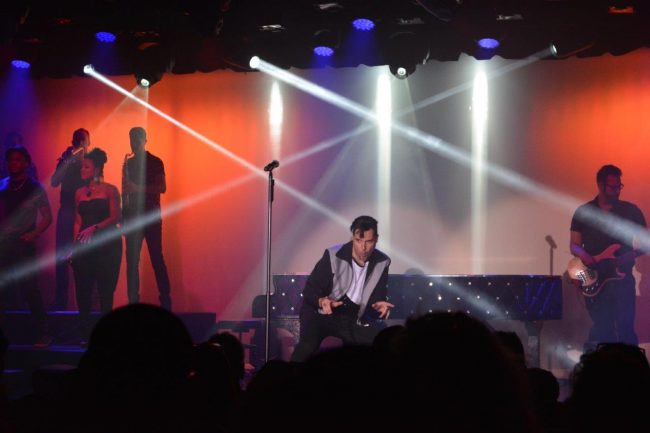 By Hassett Gravois
'The Ultimate Vegas Showman' are the words being used to describe Frankie Moreno, who is currently headlining at the Golden Nugget in Downtown Las Vegas every Thursday and Saturday. It's very clear that his music is not swing, rap ,hip-hop, pop, rock, country or techno! It's 'New Vegas'. I've seen a lot of people trying to describe his music , and in very different interesting ways it seems like almost no-one had the same answer.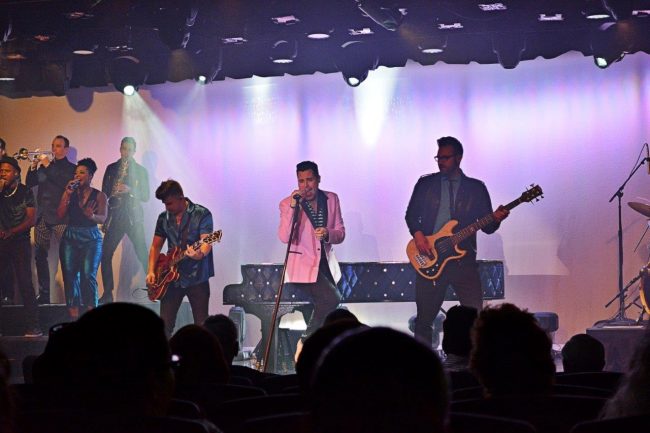 "It's time to change things up.  This show is a total throwback, but everything is completely new. No barriers just music." explains Frankie.  "One day music will be just music, no specific genre."
I can't help but ask "What are your influences and inspirations?"  questions which most would answer something like "When I was a kid….." or "This one time…."
Frankie simply answers "Everything."
I'm left in a bit of a confusion before he proceeds to say:
"Everything in the world is an inspiration to me, birds, other people's conversations, music, everything."
"I constantly hear original music in my head and I just grab the ideas that are good to me and write them down. My influences are Mozart , Stevie Wonder, Ray Charles, Sting, and  Elvis"
"Honestly everything is an influence to me, even if i don't like something It's a reminder to not be like it."
Something I had never heard before or really been able to understand. Music can be unimaginably competitive (especially in Las Vegas) shows are closing here all the time , and Frankie's next words are some that I will keep with me forever, (especially having worked with artists myself who always seemed to be in competition with everyone else  and even bad mouthing other artists)
"Music is an incredible thing it can change your day or even your life.
I like the art of music and try to do a little of everything, and try to do the best I can.
The only person I compete with is myself, I want to be better than me."
The show has plenty of audience interaction as well as songs that make you just want to get up and dance, everyone on stage was boogieing and having fun as well which gives it a more exciting atmosphere.
I asked Frankie, How did you learn to dance? and Do you get nervous?
To which he says: "I don't really know how to dance, I just move .I took lessons as a kid."
I thought to myself (wow!) I don't know how to dance and when I try to 'just move' I look like a puppet having a seizure (Call an ambulance!!)
"I never get nervous, I wish I did. It's like a Disneyland ride, Im excited for it. I do wish I had a little nerve just to know what it feels like, but for me it's just like going out with friends and have a lot of fun.
One move that was particularly stayed with me was when he was playing the piano behind his back. (I had never seen this before and was super impressed by his accuracy!)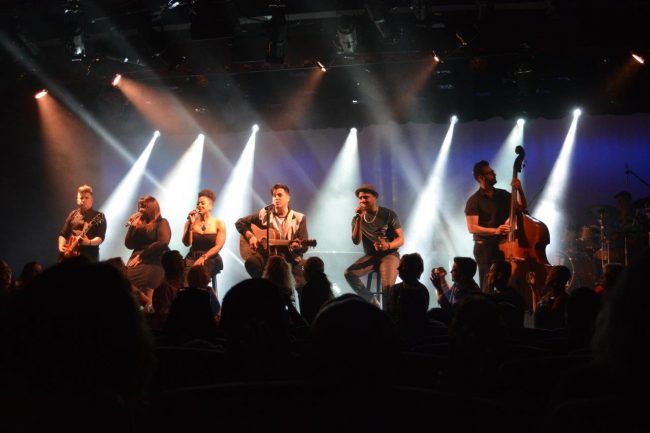 "My favorite instrument is the Piano, I guess because I know the most on piano , right after that the mandolin, and I write everything on an acoustic guitar. "I studied music theory for so long that when I hold an instrument I just need to understand how it works to put together how to play it."
You can catch Frankie on social media
Twitter, Instagram, Facebook @FrankieMoreno
and www.frankiemoreno.com
Get show tickets at Golden Nugget's website
www.goldennugget.com