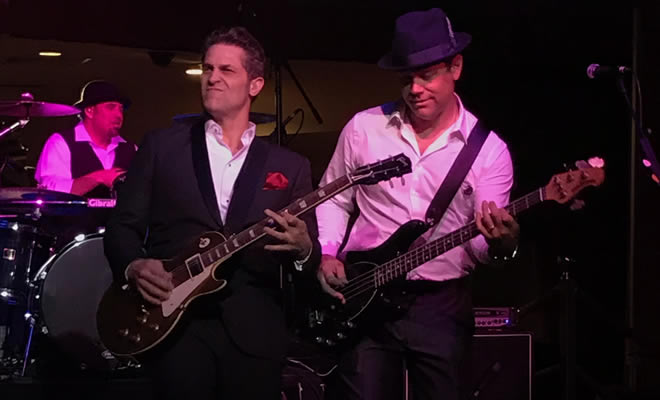 Mindfully Reckless
|
Las Vegas band Reckless in Vegas is at it again with another great benefit show, this time for Neurofibromatosis, a nervous system disorder that affects the development of nerve cell tissues which can cause neurofibromas (tumors) to develop.
Neurofibromatosis is a genetic disorder caused by one gene being altered in either the egg or the sperm before fertilization.
If one person carries the gene it can be passed onto the next generation (50/50 chance).
The Neurofibromatosis (NF) Network was  founded in 1988 and established in 1990 and is the leading national organization advocating for federal funding for NF research and supporting the education, awareness and research to help find a cure for NF. The NF Hope Concert, the organization's largest annual fundraiser, has raised nearly $500,000 for the cause since 2011.
This explosive power trio is comprised of  Frontman Michael Shapiro , Chris Nichols on bass and vocals,  and Ryan Low aka "Dr.Fu" on Drums and Vocals.
Reckless in Vegas is a mix of "Old School Vegas" with a rock and roll twist.
Modern Rock • Vintage Vegas
The music is based on modern (rock) versions of classic Vegas acts such as Frank Sinatra, Dean Martin, Sammy Davis Jr. Elvis, Sonny & Cher, Wayne Newton, and plenty more.
Frontman Michael Shapiro was kind enough take some time off of his incredibly busy schedule to answer a few of my questions about music, and his current and upcoming projects.
Asking the most typical question, what inspires your music and what influences your music he answered with an answer I didn't expect.
My dad was my influence with all the music he introduced me to, seeking out great music regardless of the genre.
I grew up on Rock & Roll,  but Reckless in Vegas is inspired by the class and sophistication of Golden Era Vegas acts like the Rat Pack, and the Rock & Roll flavor of Elvis. It actually began as an experiment of adding a Rock & Roll twist of those early crooners.
I've been doing music for 35 years. I started playing the trumpet at 12, and the guitar at 13.
Professionally, it's been 28 years.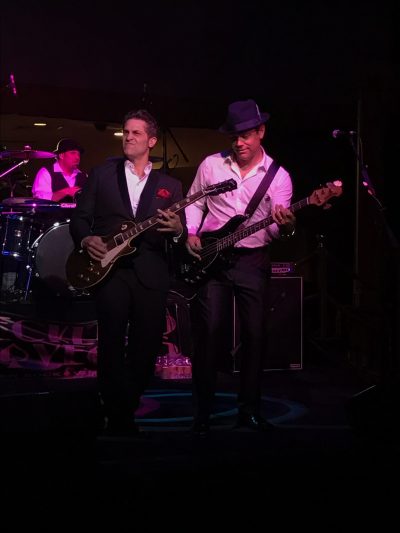 Do you ever get nervous before going on stage, what are your favorite songs to perform?
Not nervous, I prefer excited. Always, not performance anxiety but performance excitement. Heightened emotions.
My favorite  song to perform varies from night to night, from a guitar point of view it's Santana's "Black Magic Woman" (Our newest Las Vegas legend) , from a lyric point of view it's Frank Sinatra's "My Way."
(This question has been on my mind ever since I first heard the name Reckless in Vegas.) How did you come up with the idea for the name Reckless In Vegas?
In 2007 my ex-girlfriend Tiffany told me about a dream she had, that she was in an all girl band playing my red Stratocaster and the name of the band was "Reckless In Vegas." So I told her I'm taking the name, not to mention in my twenties I was literally Reckless in Vegas.
What can we expect out of the show at the smith center?
Lots of special guest singers, our original modern rock renditions to the classics, dancers, video montages to enhance the visual experience, and of course a portion of proceeds go to charity.
What other projects do you have going on?
My solo stuff, I'm overdue for another original solo album. Shooting for next year, it's been 6 years since the last one.
Six nights a week, I'm performing as Bruce Springsteen in the World's Greatest Rock Show at the Stratosphere hotel and casino.
…And currently in negotiations with 2 potential Las Vegas hotel venues for a full time  Reckless In Vegas show that will be announced next year . RecklessInvegas.com
Promo Video https://youtu.be/Ktu5wvs7eJc
Luck Be A Lady Video https://youtu.be/TmYhFEucWWY