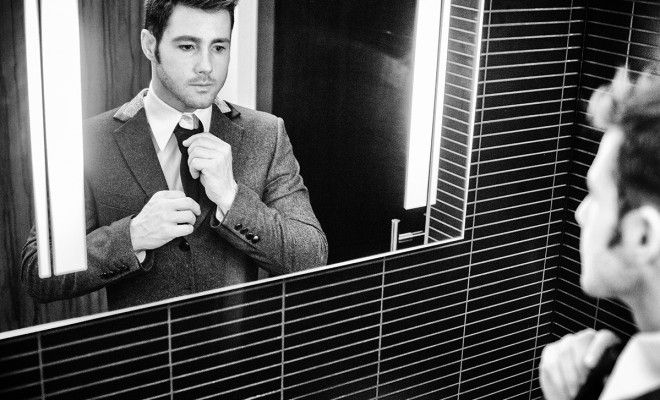 Style vs Fashion: A Vegas2LA guide to looking your best
|
By Paul Chosy
I love it when my friends and clients come to Las Vegas from Los Angeles. There is a constant flow of different elements involving style and fashion, from surfer culture to Hollywood glam and all points in between. What to wear is often a topic of conversation, especially when going out on the town. Since I make my home in America's top vacation destination, I also get the unique opportunity to see fashion at its best and worst. I'm often asked by clients during consultations to help them with fashion. I always respond with this: "Can you tell me the difference between style and fashion?" The responses range anywhere from discussions on clothes that were just purchased or what they may be wearing at the time to long winded narratives on designers and the latest collection and so on and so forth… all the way to blank stares and silence. (I always chuckle inside a little bit when that happens.)
What is style?
In its simplest explanation, it is a type. Just like you might refer to an object. For example, if I were to refer to a chair I could easily substitute the word style for type. "That type/style of chair is great for the salon." Style as it relates to clothing and hair infers the same meaning.  You need to choose the appropriate styles/types of garments for your body style/type. The greatest epiphany comes when you understand your type.
For clothing, it is essential to understand your body. The first mistake most people make is buying the wrong cut. No matter how expensive your clothes are, if they don't fit you then they detract from your total image. The same is true for hair choices. There's no mystery to figuring out your body type. Any reputable tailor should be able to help you understand your measurements along with what styles will fit your height, shoulders, bust, chest, torso and inseam. A good tailor and the right type of clothing can help you lean out a wider feature, lengthen a short torso or give the appearance of a longer inseam, adding balance to the overall look. I've had clients buy inexpensive suits that are the right style and then had them tailored to the final fitting and in most cases, they like it much better than their expensive ill-fitting counterpart hanging in the closet.
Hair follows similar rules. A trained stylist who cares about their craft and technique should be able to help you understand your head and face shape along with the texture of your hair. The right hairstyle can do the same things that the right clothes do to minimize dominant features or accentuate the face to bring forward what is desired. While at the stylist, there are a couple other things to ask about skin tone and eye color. We'll come back to those.
So then what is fashion?
Fashion merely refers to trends. You've heard the term "trending now". Fashion is what is trending not only around you but also from you. Let me explain. Suppose a girl already has the style/type thing down. Now let's suppose her clothing type is t-shirts. That's what fits her and that's what she wears. And it's always black t-shirts from concerts – the same thing that her friends are also wearing. So you could say the girl's fashion is black concert shirts that are t-shirts because that's what fits her body type. Get it? Let's try another one. Suppose a man finds that his body style looks best in double-breasted suits but for some reason, plaid really brings out his eye color or matches his skin tone. Then plaid double-breasted suits would be his fashion.
Hair follows these same rules. When your stylist creates a hairstyle/type for you it becomes a fashion. It may be your statement of fashion as you repeatedly ask for the same haircut or if the haircut trend that you are creating becomes your expected image. Color adds to both categories: Having a base color that matches the skin tone can enhance style based on type while highlights or lowlights can create more fashion within the overall color.
So which comes first?
Learning style first is key. You must know what fits you from head to toe. With that knowledge, you can then start playing with colors, patterns materials and accessories to create a fashion that is uniquely you. Remember that fashion is determined by what's going on around you as much as it is by you. Just because you like plaid scarves or skinny jeans or tight shirts doesn't mean you have style or are in fashion – unless of course every time you put those things on you look like a model and fit nicely into your fashion environment.
There was a time in Las Vegas when attending a show in one of those old regal ballrooms meant you were expected to wear cocktail dresses and suits. The dress code has relaxed a bit but don't be surprised if you go to one of today's trendy nightclubs and get denied entry because you thought cargo shorts, a polo shirt and flip-flops were in fashion. Remember – fashion doesn't only come from you but what surrounds you. I'm sure while our friend in shorts was standing in line, he was surrounded by people in the proper fashion for a night on the town. Clues to what's trending are all around you. Just pick up a magazine, go to a busy market or turn on your television and you'll start to understand the fashion of the day. Use these examples to inspire the discovery of your hidden fashion sense.
Experiment, express and create with fashion… but always stay in style!
Paul Chosy is a top hair stylist in Las Vegas and has clients who are involved in film, runway work and overall image management. He keeps busy as a FOX5 Trend Expert, the West Coast representative of Nouar Professional keratin smoothing products and with John Paul Pet products to raise awareness for the importance of proper animal care.