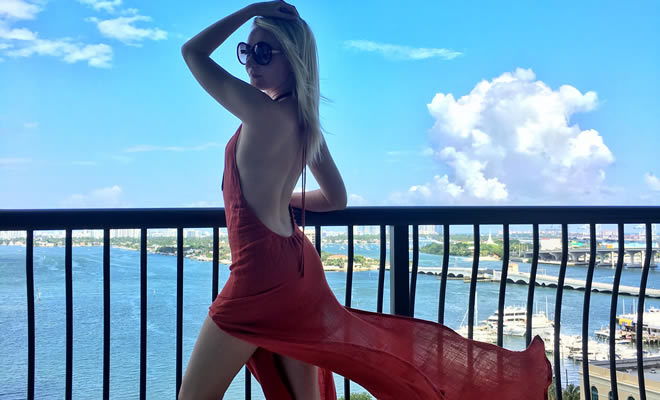 Australia is the new black
|
Online shopping. Everyone loves it. Everyone does it. And sometimes we are just looking for that instant gratification and a little "pick-me-up" dress that won't cost an arm and a leg,or simply just need a $30 top to pair up with that fabulous $400 skirt that already made a hole in your budget and that's all you have left to spend. However are you sure you are using the best websites to satisfy your little shopping addiction? How often searching for affordable little things do you receive an item just to realize that it comes from China and looks nothing like the picture or the description? A lot of times online boutiques so widely advertised on Facebook and Instagram turn out to be nothing but a scam of failed deliveries,poor quality and horrific customer service!
So…. after years of trying quite a few of them I've come to a conclusion that the best online boutiques that offer fast delivery (clearly with a fee), great customer service and amazing quality and prices are all magically located in Australia. Trendy, cute,sexy little dresses, rompers, tops, skirts and so on are exactly what they look like in the pictures and prices are usually in Australian dollars which make them even lower as they get converted to American currency. Important thing to remember is- SIZING! Everything runs SMALL! Go up a size otherwise it would be frustrating to send things back.
Size chart: Aus size 6 is American XS / Size 8 is a Small / Size 10 is a Medium/ Size 12 is Large.  AGAIN! Better fix what's a little too big than break what's a little too small. Nothing scarier than a sound of fabric breaking in the middle of the dance floor and feeling wind blowing where it wasn't just a few moments ago. With all that being said here is the list of websites you absolutely have to visit!
1. SABO SKIRT. My most favorite and most shopped at website. Style: casual chic, very beachy, resort like pieces are perfect for Miami ( where I am currently residing) and any tropical vacation spot and just great summer clothes in general. If you are sick of tight dresses and bandage skirts it's perfect for you. Still sexy but comfy at the same time. Shorts and playsuits tend to run a little short so if you are 5'8 and up you might have to watch those butt cheeks. My return rate with this site is 0. Every single item was of great quality and looked more expensive than what I paid for it.
2. RUNAWAY THE LABEL. This is my to go to boutique when I'm looking for a little bit sexier apparel (Like…running into your crush situation). A lot of sleek dresses, skirts and tops. Quite a few have cutout elements as well as suede imitation items and little ties. Again most of things run small. I wear size 24 jeans and XS is really pushing it. All the form fitting pieces are tight in the waist area and the bottom. So if you are a bit curvy and bootylicious get a bigger size. Everything fits like a glove and fabrics are rather expensive for the prices of the items themselves. Dresses don't cling to the body and are thick enough to not be sheer or show things you don't want anyone to see (we all have cellulite, but nobody needs to know about it.)
3. HELLO MOLLY. I believe this is the most advertised Australian boutique since I come across it on Facebook and Instagram a few times a day ( Yes I am on social media stalking boutiques and bloggers non stop, don't you judge me!). It has about everything. Summer dresses, separates, day time clothes and also many different options for a night out. My best fitting and least expensive cocktail dresses came from this exact boutique and I got my every dollar worth out of them. Simple solid color cocktail dresses are the best date night pieces and colorful rompers and sundresses are amazing for a brunch or any day time festivities. You are never overdressed and never hot in a 90 degree Miami weather.
4. My latest find is BILLY J boutique! Similar concept as HELLO MOLLY with amazing merchandise and great customer service (emails with questions and concerns get answered right away which is unheard of for a larger websites). My sexiest 2 dresses happen to be from this website and I'm looking forward to shop there more.
That's all for today! Don't spend all your money in one place as my research continues!
     Anastasia Fashion stylist. Resident Fashion and Style expert at Vegas 2 LA Magazine. 
     If you have any questions regarding these boutiques email me anastasiaspooner@yahoo.com