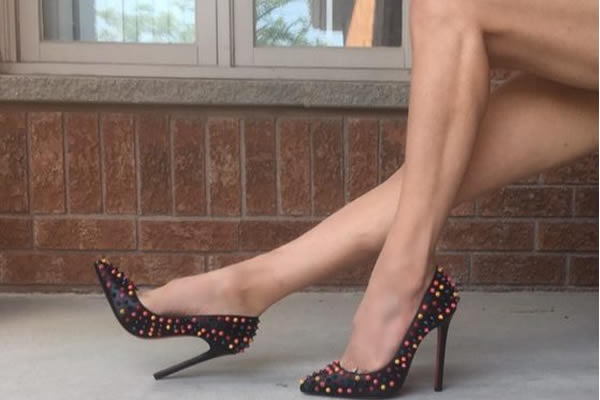 To buy or not to buy?
|
To buy or not to buy?  That was the question I asked myself when my eyes spotted a fabulous pair of pigalle colorful spiked Christian Louboutin heels.
They came in white and in black with different colored spikes (lighter palette on the whites, more bold on the black) with the classic red Louboutin sole.  When my eyes locked onto this pair of beauties, I was head over heels in love!
Strong designer statement pieces like the Pigalle Spikes are one of my favorite wardrobe essentials.  They somehow add that certain "je ne sais quoi" to otherwise dull, uninspiring outfits. No matter where I am, they still turn heads everywhere I go.  It's as though the red sole acts as a fashion magnet, you just can't look away.  I feel a bit like modern day Cinderella who is strong, sexy, confident with a little edge every time I slip them on.
Paired with jeans or an little black dress and it takes you from zero to fashion hero in seconds.  They are my confidence cape. You stand a little straighter, you smile a bit more.  And who wouldn't want that in their life? 😉
Klaudia Zinaty-Capalbo