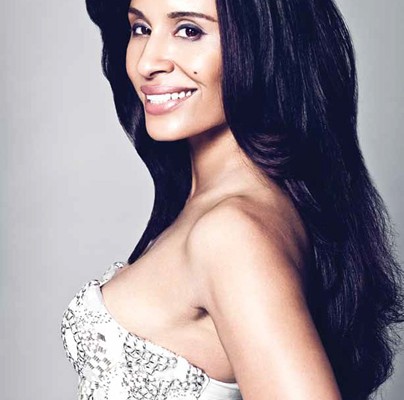 Mandalay
|
Top by Mandalay courtesy of Neiman Marcus Topanga
Mandalay dresses are among the most elegant and chic collection of cocktail dresses. From off-the-shoulder necklines to body conscious shapes that garner attention, Mandalay has you covered. Whimsical details like jewels, fine bead work and impressive floral and lace applique create refined, yet fashion-forward cocktail dresses that are perfect for any event. You'll twinkle like a star in Mandalay…. Read Less
Mandalay Dresses
Sometimes it's not quantity that counts, but rather the particular eye a designer lends to the creation of fashionable, stylish looks that flatter their wearer. Such is the case with Mandalay, a classy collection which gives off the air of cheeky, classy sophistication. Don't hesitate to wear Mandalay to high-class parties and cocktail hours, or out at the club with your girlfriends – although you'll want to treat these dresses with the respect they deserve, given the careful attention that's been paid to the details of each design.
DELICATE LACE
Mandalay was the name of a dark mansion in Daphne du Maurier's classic novel, and there are traces of the same delicate victorian sensibiliy in the Off-the-Shoulder Lace Overlay Cocktail Dress by this designer. The dress, which is available in silver with either light pink or mint green, starts with a demur knee-length hem before transitioning to a flattering but hardly skin-tight waist, followed by the titular off-the-shoulder beaded/lace shoulder piece. Silver peep-toe heels bring the outfit to completion, showing off its wearer's stunning figure, smooth shoulders, and sense of style, seemingly without effort.
SHEER PLEASURE
The ultimate cocktail dress in the collection, the Sheer Boat Neckline Floral Cocktail Dress couples a gothic, romantic netting-style top (featuring gorgeous applique flowers) with a slimming pencil skirt. The bright bursts of color keep the darker skirt and netting from looking too formal or reserved, and while much of the top half of the dress is indeed sheer, the applique flowers keep this dress from getting a racier rating. Be forewarned: if you're insecure about baring skin, then this may not be the dress for you. With a price tag which breaks $1200, this designer piece could be the crowning jewel in your collection with just a few simple mouse clicks!
SATIN & SPICE
Looking for something slinky to spice up an intimate evening? In that case, check out the Satin Lace Applique Cocktail Dress, which will flatter women with both hourglass and pear-shaped figures, thanks to its longer skirt which tapers to the knees after hugging the hips and midsection. With two broad straps for the shoulders and an qpplique design which keeps the black hue of this dress from becoming overpowering, this part of the Mandalay dress collection is ideal for family and formal occasions such as concerts, theatre trips, dinners, engagement parties, and more somber occasions. Similarly, paired with a jacket this is a dress which can easily make the transition from day to night, and paired with the right pair of shoes it could make for a dress that could help you meet someone special!
MIDNIGHT METALLICS
Another off-the-shoulder look, a cocktail dress in lace and metallics, features a shorter skirt and small spaghetti straps along a higher-cut neckline than some of the others. This foxy number shows off a boxy look, with its wide neckline accentuated by long sleeves – an uncharacteristic look for an off-the-shoulder dress. The standby wardrobe choice of a little black dress never had it so good.
SOMETHING SMASHING
The Deep V-Neck Corset-Style Cocktail Dress uses a carefully tailored midsection to bring emphasis to the bust and waistline, emphasizing well-contoured hips and arms – much to the delight of everyone who sees you wearing it. Great for a woman with a fuller figure, thanks to the way this dress alternately hugs and skims a curvier body, this dress comes in Dark Grey and features a hem which hits the knees. Light shoes and a nice clutch – not to mention some fancy hair accessories or a great pair of movie-star sunglasses – will make this glam look complete.
FLOWERS, FLOWERS EVERYWHERE
If you haven't had enough of floral applique on your cocktail dresses up to now, wait till you see what Mandalay has in store for stylish women who want to find ways of expressing their pastoral urges! There's a Spaghetti Strap Jewel and Floral Applique Cocktail Dress in black, plus a Deep V-Neck Floral Applique Cocktail Dress in green! While the first of these two is a somewhat simple affair, pieced together well and clearly showing the patterns and florals enjoyed by this designer, it's in the colored creations that Mandalay really shows their prowess with flowers. As a third piece, available for those who don't wish to wear either green or black, there's a third dress available with floral applique on two different colors of basic dresses: fuchsia and navy. While the pink tone gives the dress a playful air, the navy is ideal for formal occasions and other more staid events, where one might wish to look whimsical even while playing the part of a responsible grown-up.
PURE STYLE
Of course, what collection would be complete without a Spaghetti Strap Jewel Beaded Cocktail Dress? Not Mandalay, that's for sure! This dress features a gorgeous bodice-style top section which will make your eyes go wide with its glitz and glamour. Available in light pink, this dress combines a flapper/jazz-age aesthetic with the slimming lines and careful construction of a truly glamorous work. Throw on your fox-trotting shoes and dance the night away in this superb example of special occasion finery.
Remember: look for our special shipping and other promotions as you think ahead to the special occasions you know you need to look ahead toward. Ordering now can give you plenty of time to find accessories to pair with your Mandalay dress!