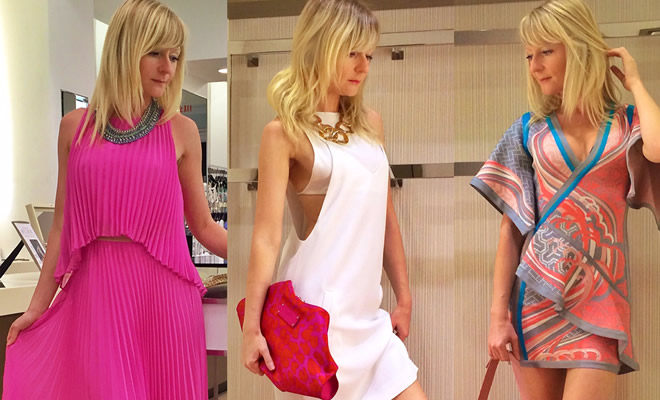 Fashionaholic
|
Well hello there. Where do I start?
…My name is Anastasia Spooner and I'm a fashionaholic. I believe this is the main reason I was invited to join the amazi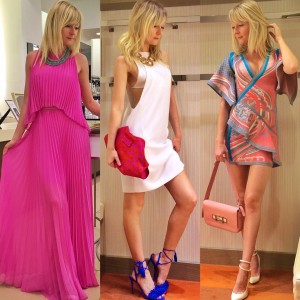 ng team of fashion experts at Vegas 2 LA magazine. As for most of women fashion plays a huge part of my life therefore I went a little bit further than a lot of women and chose it as my career, hobby, best friend and a teacher. Why is what you wear so important, you may ask and what about that inner beauty that we speak about so much? The answer is very simple: because personality is not the first thing they see. You have a better chance in life if you care about your look just as much as you care about you career, choosing a life partner or education you get. Another very important universal truth is : If you don't care about yourself…then who will?
And when it comes to personal style I strongly believe that there is truly no wrong answer. As someone who lived in 3 different counties and about 12 cities I'm a big supporter of versatility and change. Every season brings us new colors and trends and not all of them end up being successful however as a real woman and true fashion victim I'm willing to try everything ones and report back with details on which trend, color and style suits different body type, hair color and skin complexion the best. Please always feel free to ask questions. Most of styles I'll be speaking of can be found in many retail locations from lower price points such as cute and trendy H&M to very high end stores such as Neiman Marcus and Saks. Most of Fashion Houses follow similar trends each season,so mixing and matching brands and colors becomes a lot easier.And the fact that the rules in fashion are not as strict anymore and the lines of whats acceptable become more blurry gives a big opportunity for your imagination to run wild and play with designs you couldn't dream of before. I am extremely excited to start sharing my little fashion experiments with you and I welcome any feedback or questions. Let the journey begin.