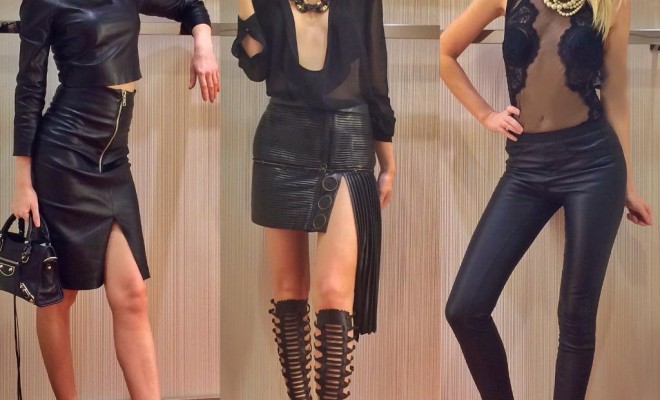 Fashion Forward
|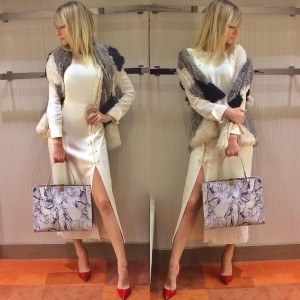 With August being the end of summer its time to tell him that he was only a summer fling and along with that my dear friends it's time to put those sad flip flops and tank tops away…preferably into the trash can. The end of summer is the best time to reevaluate the most important thing in every woman's life- her dear beloved closet. Things that go and things that stay. As a professional clothing hoarder I recommend everything stays…if not in your most important drawer or favorite spot in the closet at least somewhere in a box where your significant other or any other family member who clearly has no idea what fashion is all about can get to it. We, fashionably savvy dress/shoes hoarders know that trends never fully go away, they evolve, change and often come back. That's when it's time to remember the box with all your boho chic blouses and bell bottom pants and get excited to rock them all over again. Let's speak about not Fall in general but this particular beautiful Fall 2015 and what it brings us in terms of style. In my opinion almost everyone can relate to this year's fashion simply because trends this year are so different that everyone can find themselves in at least one. Shall we begin?
1. Winter Whites. Thankfully long gone are the times when you couldn't wear white after The Labor Day. Wear white, please do! Every woman looks so stuning and angelic in that gorgeous color even if her behavior calls for the completely opposite color scheme. Many designers are offering various pieces in white starting with lingerie and going all the way to fur and footwear. White truly suits any skin complexion and haircolor, has no age limits, gives no chance of looking out of style or inappropriate. Only one simple rules applies… NO MATTER WHAT you do, do not wear white to someone else's wedding no matter how much you dislike that poor creature.
2. Reds. Another exciting color for this Fall season is red and all the possible shades of it. Burgundy, wine, mahogany all so similar and yet so different. You have to find just the right tone that suits your look and personality. A splash of warm wine color in your outfit will make you just as happy and pleased as a splash of your favorite red wine in a glass after a long work week. I'm sure we can all relate.
3. Folkloric. Boho chic…..This trend began to make a statement last season and it looks like it's here to stay for a little while. Fringe, embroidery, suede are all being offered by multiple designers in small boutiques as well as high end retailers. Don't rush to retire your fringe red skirt from last year, it's still hot and very much on trend. Looks like once a very small trend that was mostly popular in Cali had spread worldwide and we are excited to become hipsters and glam gypsies for one more fashion season.
4. Those fun 70s. YES!!!!! Those of you who swore they'd never wear those high waist bell bottom jeans again! WRONG! Girls put them on! They are not just in style, they also make everyone look in shape! The trend is very tightly connected with folkloric and combining those 2 you can create a gorgeous outfit. Just make sure to add some city chic to it otherwise you are in danger to look like you rented a Halloween costume. Stay well put together and coordinate colors properly.
5. Leather Weather. My personal favorite! It's all about leather and it's never too much or too sexy. Leather just makes you feel powerful and sexy and has to be worn by confident strong women who are not afraid to take charge and be leaders but show off their sexy bodies at the same time. Be smart! Use proper pieces, only the ones that compliment your body.
Be fierce and fearless, strong and powerful, turn heads, make them think twice before approaching you with unimportant things. Any leather piece incorporated into the outfit can be great for people who live in colder climates. Great substitution to a little black dress for a Sat night out.
Those are my main pointers when it comes to building your wardrobe for this Fall. Find what you love, what makes you feel beautiful and rock it until next spring when things will change and designers will surprise us again with unexpected innovations and fun fashion comebacks.
Anastasia Fashion stylist. Resident Fashion and Style expert at Vegas 2 LA Magazine.  If you have any questions about items posted email me anastasiaspooner@yahoo.com