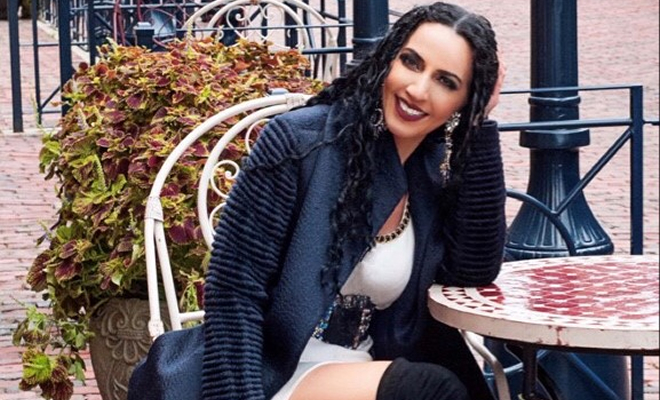 FALL-ing for This Season's Trends
|
Written by Klaudia Zinaty-Capalbo
Every year, as the fall season approaches, I always feel this sense of excitement and anticipation in the air with what the season has to offer. It often feels like a new beginning, as the crisp cool air touches my skin and we slowly transition out of our summer sandals and lightweight clothing for a walk to work or school wearing our most-loved booties and cozy sweaters. Now that the season has officially arrived, we have seen a vast variety of fall pieces off the runways that will be sure to make its way into our wardrobe from casual looks to full out glam. With many designers focusing on celebrating the woman of today, we have seen a shift in silhouette and design, with a balance of femininity and empowerment. Here are some of my favorite fall trends that are defining the fashion landscape that you'll be seeing all throughout this season:
Belted Blazers
Blazers have always stolen our hearts season after season with its variations on cut, length, pattern and design. Last season we saw blazers with bigger and more androgynous shapes, but this fall, the shape is taking a closer step toward femininity with more shape-defining silhouettes. Wearing a blazer with a built-in belt, or pairing a blazer with a belt that you already own always gives it a fresh and polished look. On the runway shows of Bottega Veneta, Alexander McQueen and Balenciaga we also saw an embellishment on the shoulders and sleeves with a balloon-like, softly curved sleeve for a more dramatic yet still feminine effect. Paired with slim pants for a more casual look, coordinated with matching pants for a more polished, complete look or worn with a full skirt to add more glam, the belted blazer can be as versatile as you want it to be.
Knit dresses
Sweater weather is a given trend each and every season, and it's not just exclusive to tops. When the temperature outside starts to become a little crisp, when it's still warm enough to skip a coat and just cool enough for some lightweight cashmere, it's all about wearing a great knit. This fall, we saw various options to stay warm wearing the chunkiest, baggiest style to the chicest, and most effortless knit dresses. Worn head-to-toe, off shoulder, cold shoulder or above the knee length, there was no shortage of styles and lengths suitable to all shapes and sizes. This must-have fall staple in your wardrobe can be worn straight, baggy with or without an exposed shoulder or even belted to accentuate the waist and provide more of a silhouette. When layered over a long coat for extra warmth and paired with your favorite boots, it gives a chic yet sophisticated look.
Plaid & Preppy
After seasons of more conceptual fashion being presented, there has been a return to more defined looks with elegance at its core. This has shaped the capsules seen on the runway, creating coherent looks with precise cuts to accentuate the female form. From fitted button shirts, to cargo pants, ties and pleated skirts, we've seen variations of a modern take on preppy and a more feminine version of menswear. Pairing a strapless dress with a crisp white shirt (a must-have in preppy style), for example, and a great pair of ankle booties gives it a classic, clean look. This typical Ivy League styling of dress, when given a more modern take, commands attention and can easily transition from daytime to a night out on the town with a few added accessories. In addition to this, plaid has been a prominently consistent showcase every season in an array of colors and patterns, from big to small, with its influence moving away from the typical school plaid skirt uniform to a stronger, more powerful look. This preppy look included patterns on tailored silhouettes and of-the-moment shapes as seen on the runway shows of Chanel, Dolce & Gabbana and Gucci.
Long Coats
Never straying far from the failsafe winter trend of parkas and full length coats, this season's winter coats underwent a more natural regeneration, with using fabrics that are eco-friendly, ethically sourced, sustainable and cruelty-free including alpaca fur as an alternative while keeping it's timeless design and superior quality. Seen on the runway in an array of vibrant colours, long coats that are sustainable and eco-consciously made continue to be a positive, influential movement. Canadian brands such as Sentaler have become internationally recognized for their ethically sourced alpaca fur, signature ribbed sleeve details and hooded wrap coats often worn by royals Kate Middleton and Meghan Markle, and other global fashion icons.
With all of these amazing trends, it's no secret that when it comes to style, fall season always reigns supreme. It's the season where we can wear what we want, whenever we want. A season of contrasts in design, from a lavishness of lace and tweed on the runways to the preppy conservative vibe that can be felt in the air, all with the common goal of inspiring the silhouettes of femme empowerment as it celebrates the embodiment of woman in it's many forms.