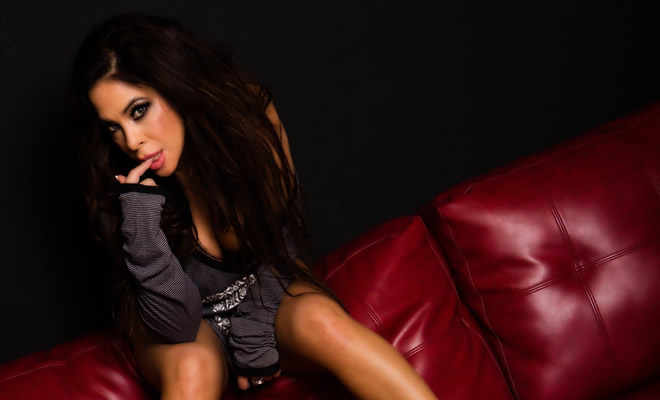 Brooke Lewis "A Body of Personal Information"
|
Brooke Lewis
Philadelphia… New York… Los Angeles.
Brooke Lewis has always been a big city girl. She's also been an actress since leaving college and hasn't looked back, despite venturing out into some new and interesting paths on her journey.
Lewis got things rolling with a part in Tony n' Tina's Wedding – the longest Off-Broadway show in history.
She eventually made her way out to Hollywood to screen test for network television shows and scored a recurring role in the short-lived Fox sitcom Quintuplets staring Andy Richter. Even though it was canceled after just one of her episodes aired, Lewis says the experience was invaluable.
"It was one of the greatest moments of my life and career," she says. "That was ten years ago so it was (shot before) a live audience still. You have your own trailer and you're doing what you love. That cast was tremendous and everybody bonded. It was incredible. It was extraordinary."
She bounced back by scoring the lead role in another sitcom called Mafiosa for Comedy Central which she describes as a comedic take on The Sopranos but the pilot never got picked up.
She says her disappointments in acting have been balanced by moments of joy.
"I kind of just embraced whatever came to me."
Lewis eventually launched her own production company, Philly Chick Pictures, and developed an on-screen alter ego known as Ms. Vampy. Over the years, she has found herself in a number of horror and science fiction films; bringing her a well-deserved reputation as one of the best scream queens working today in Hollywood.
To let out the perfect bloodcurdling scream, Lewis says you have to go with your gut.
"The real secret is to really dig, dig, dig deeply down into your diaphragm… Like a singer, you have to rehearse, you have to practice, you have to train."
Lewis soon moved on to life coaching and formed another company, Be You and Be Fearless. She says it was a natural step from acting where she already found herself doing volunteer and charity work.
"I was speaking out for teens, I was speaking out for female empowerment… so if I was going to call myself a life coach, I was going to truly become one and create a business around it."
Lewis took a year off to attend the Life Purpose Institute in San Diego and eventually became a board-certified life coach. While in between sessions, she often travels, appearing at special events and morning talk shows, to discuss the common problems that surface again and again.
"A lot of us get stuck in our lives with our choices in our careers, in our relationships, in our dating lives. We become fearful and when we are living in a place of fear, we become stuck and sometimes even paralyzed and it's very challenging to move forward… I'm here to be a cheerleader, champion, support system and a guide to help you through that."
Lewis found that many of her clients needed particular guidance in their dating lives.
"As a single woman who's been dating far too much in Hollywood and (doing) far too much online dating, I gathered a body of personal information, and enough to certainly help and support others, so I became a dating expert as well."
Lewis says the progression just makes sense.
"I have clients who come in for life coaching, like my young actresses, and the session goes from ten minutes about an audition they lost that broke their hearts… and the whole other 15 minutes turns into a coaching session around their dating life."
Social media and texting could be the most challenging issue in the dating scene right now. Lewis says men in particular need to focus on a having a real conversation in person or on the phone while developing genuine intimacy.
"I have guys who want to text me for three hours straight. Who has time for that?"
She says women on the other hand, get too emotionally attached to men if they sleep together too soon without truly taking the time to get to know each other. Lewis says women need to set rules and recommends waiting until at least the third date – or better yet, at least a month – before moving the relationship into the bedroom.
"We still get emotionally attached to men, it's just a chemical thing, much more quickly than men do to women after a night of sex… Young women now are just serving it up way, way too soon."
Lewis is looking forward to sharing some more tidbits of advice at the Indulge Los Angeles Chocolate Festival & Pastry Show which benefits the St. Jude's Children's Research Hospital and Rock Against Trafficking. She will be the special guest at a champagne reception during the event.
"I am one of the biggest foodies, no wonder I got a big booty!… I am such a foodie and such a wine and champagne gal… I'm inspired. You give me charity, champagne and chocolates? I'm in!"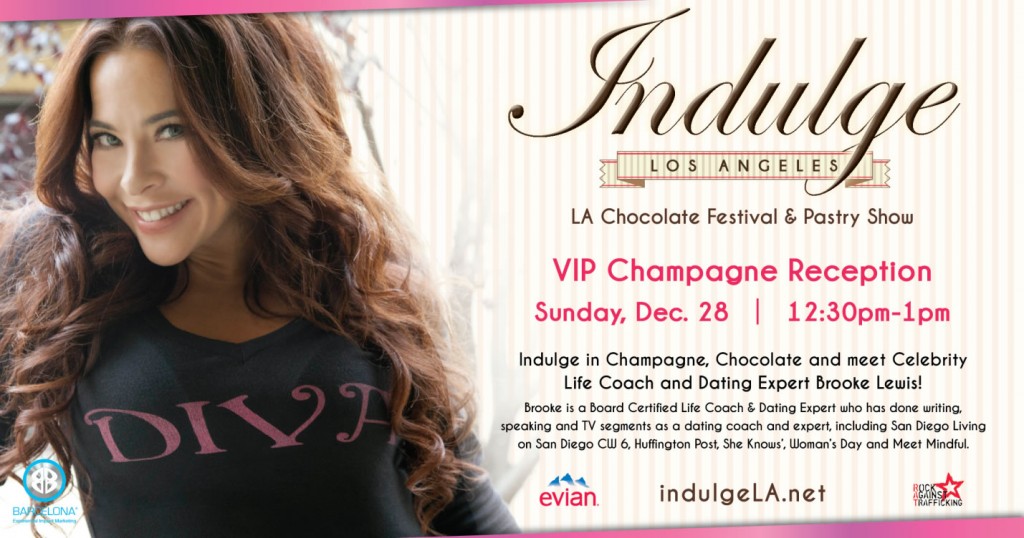 By Rob Kachelriess
By Rob Kachelriess is the Managing Editor of Vegas2LA magazine. He's also a News Producer for KVVU Fox5 Las Vegas and the Las Vegas writer for Thrillist.
Twitter: @rkachelriess
Email: robertkachelriess@yahoo.com