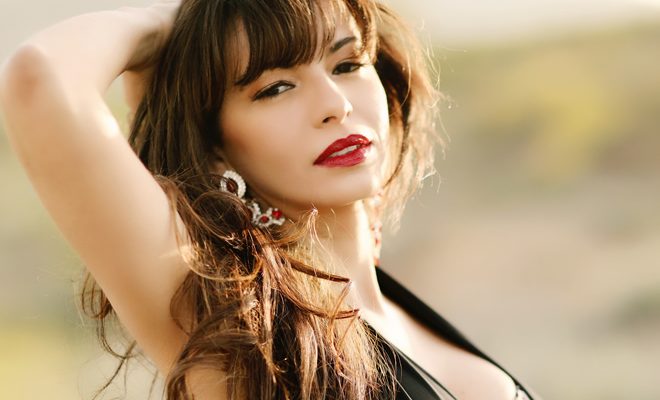 Acting, Modeling, Singing, Influencing or Simply Rocking the World
|
Acting, Modeling, Singing, Influencing or Simply Rocking the World Vegas2LA does a Retrospective of Carolina De Athey's year.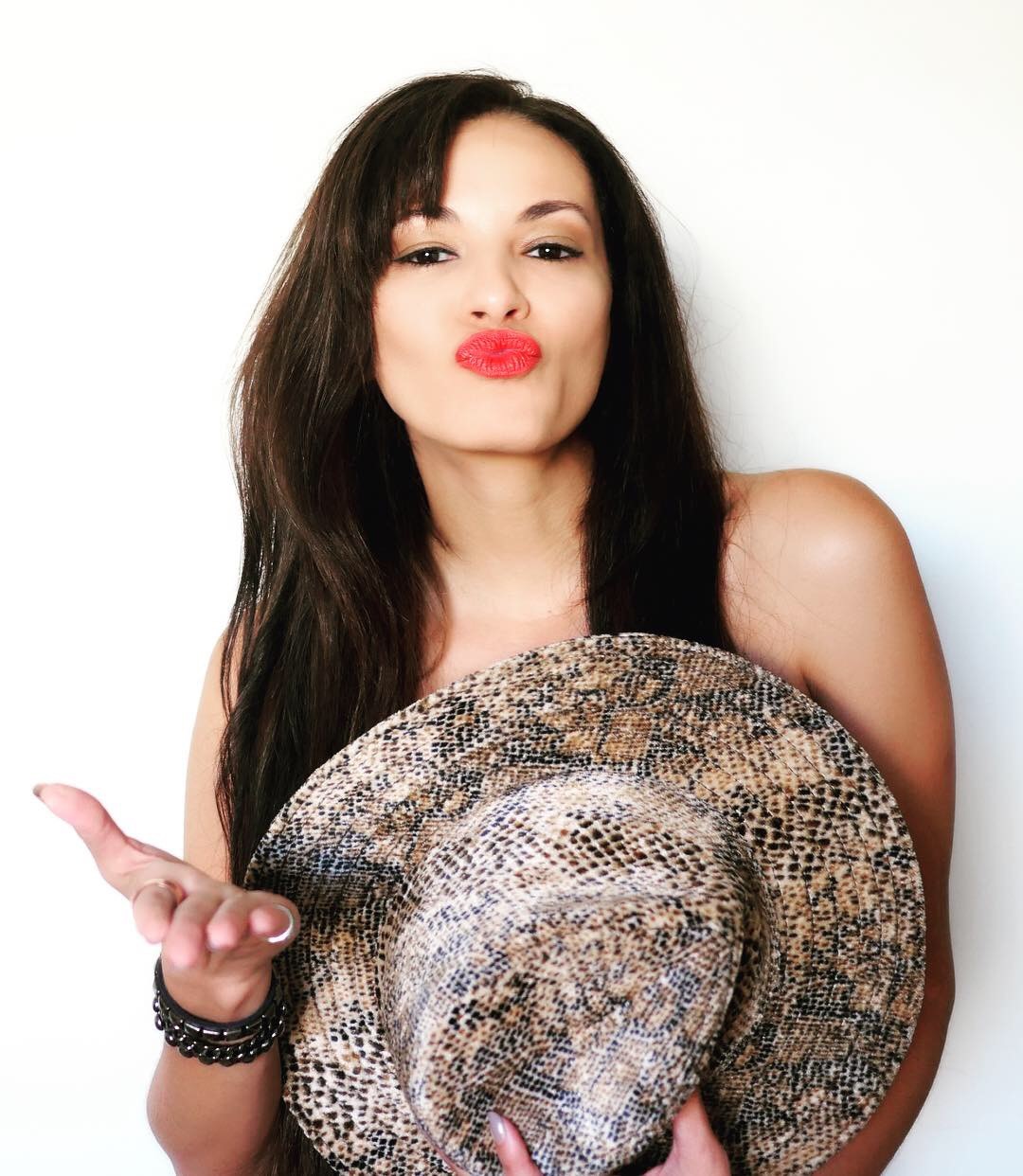 Carolina De Athey, Brazilian-American actress, singer, model and writer, has had a busy and rewarding 2018.
She started the year off booking the role of VANESSA (a self-centered narcissist) in the feature film, RELENTLESS LOVE, by Mejeye films.Vanessa was a role that Carolina truly enjoyed; she was given permission to have as much fun as possible with the character.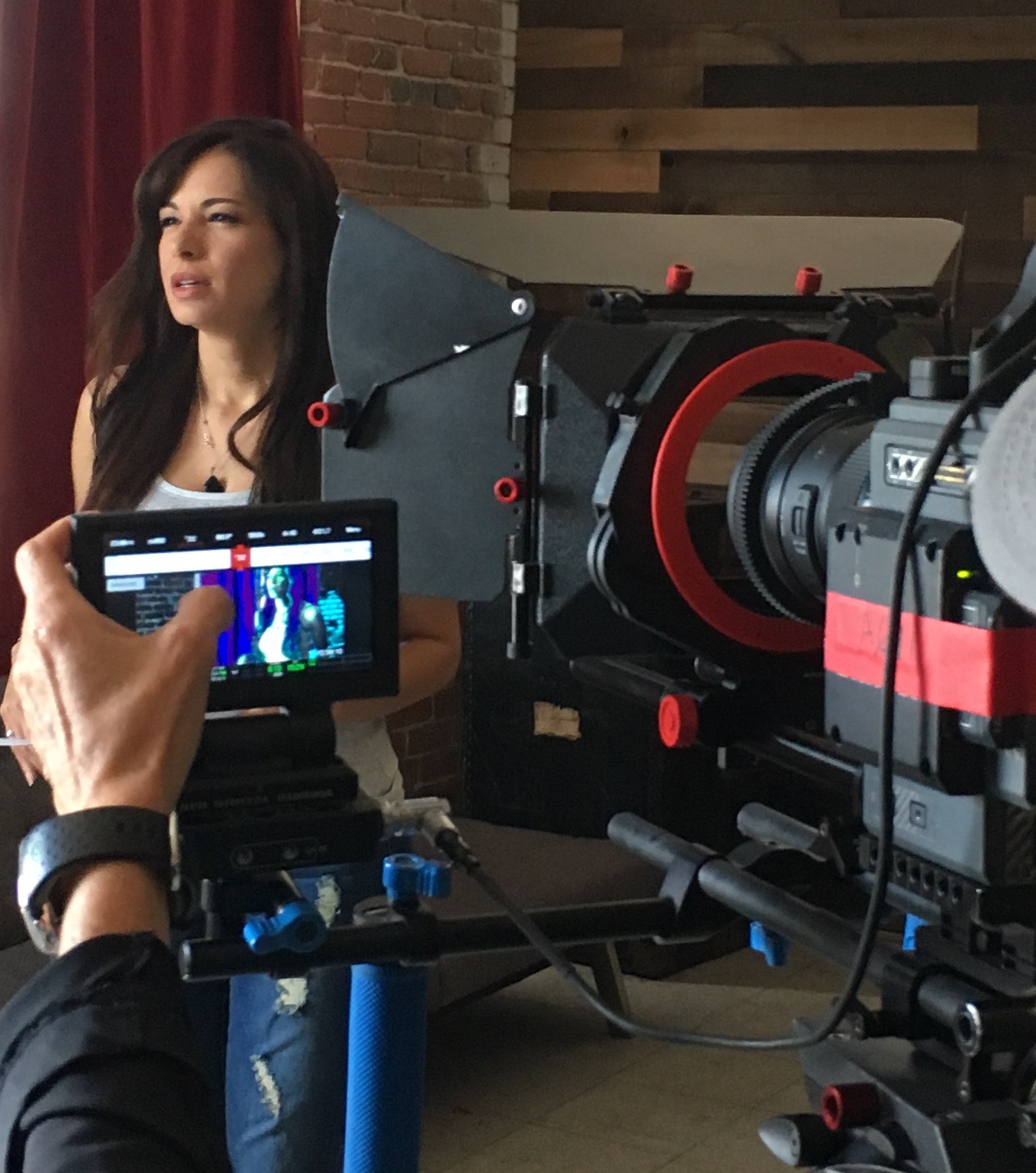 Working on Set as Vanessa – Relentless Love by Mejeyefilms.
Shortly after booking the role, Carolina was invited onto the screenwriter's panel for the Universe Multicultural Film Festival hosted byScreenwriting Staffing's [www.screenwritingstaffing.com] Founder, Jacob N.Stuart. Shortly after the panel, she co-hosted the Saturday evening film-maker mixer. During the film festival, festival director Lynn Tang held an audition for her upcoming romantic comedy, THE CUPIDS. Immediately after Carolina auditioned for the shape-shifting BEAUTY MOON character, Carolina was offered the role on the spot. THE CUPIDS is a Chinese-American production with a budget of 7MM. Production is expected for 2019.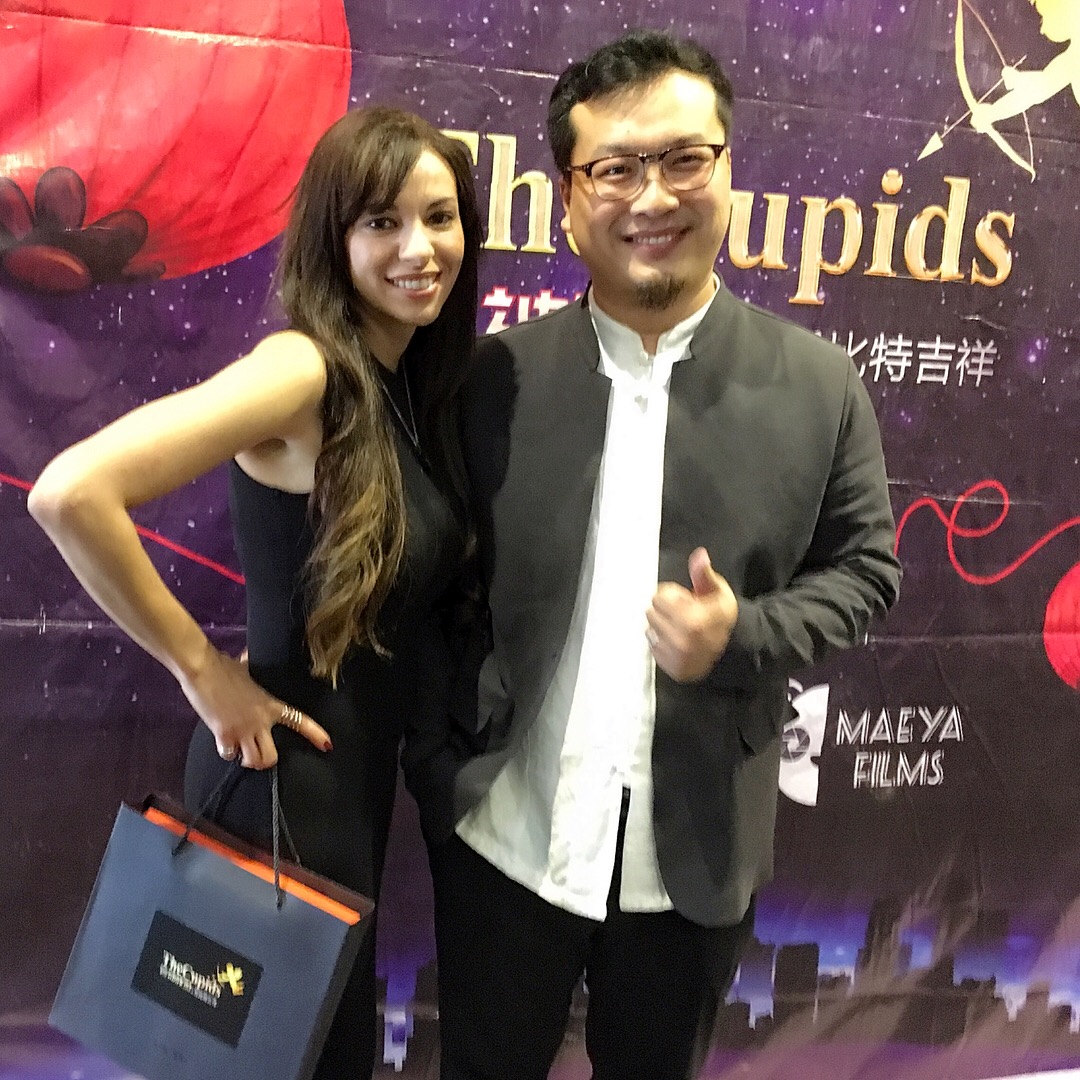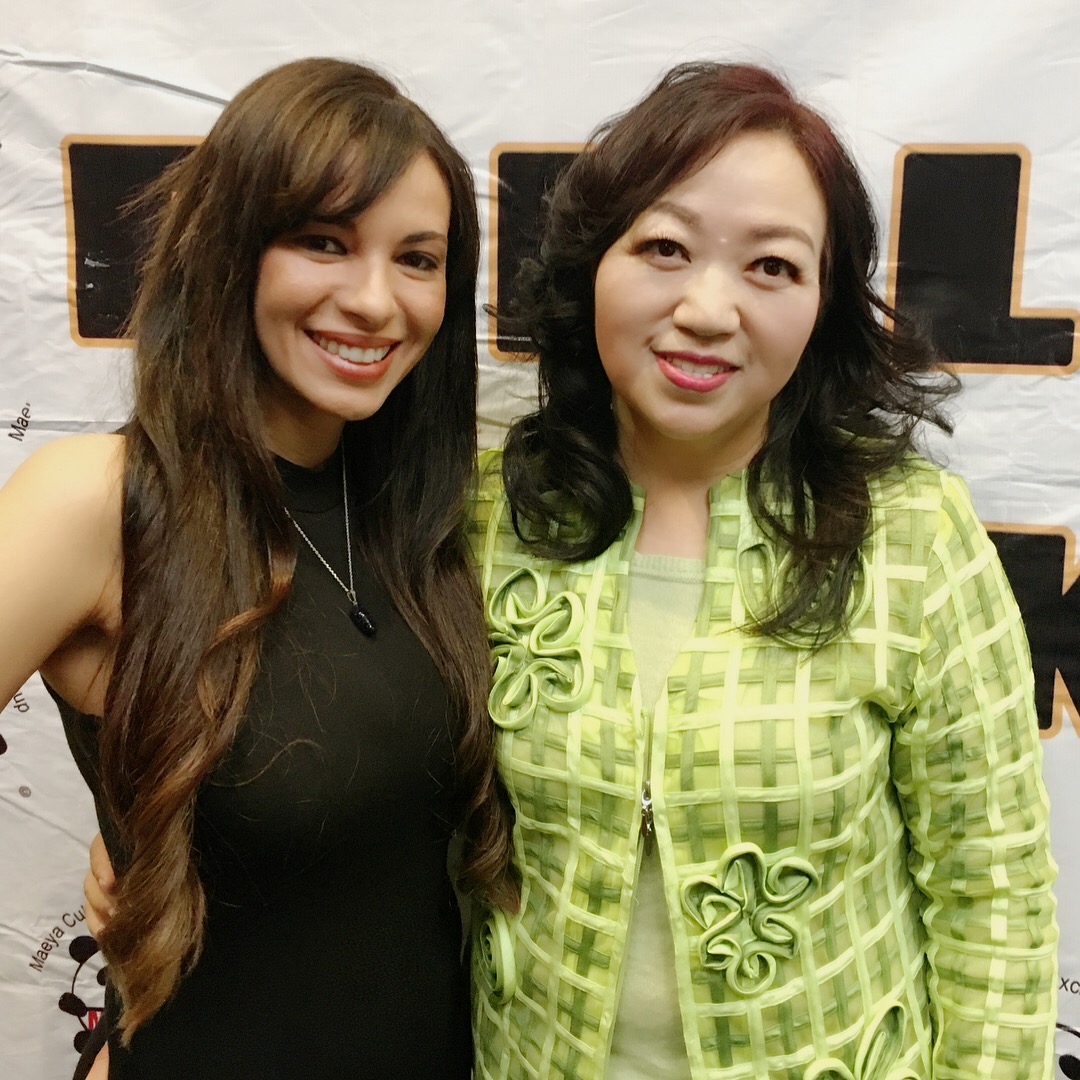 With Director Tao YangWith Producer Lynn Tang
Carolina used 2018 to boost her social media presence. As most entertainers and influencers understand, a social presence in today's climateis key to long-term success. Carolina now works with Marcelo Cunha (Brazilian influencer and social media guru) to create compelling content and user engagement. She also brought on Hevile Soares (journalist/photographer and her sister) and D Hollywood Agency to maximize her online following.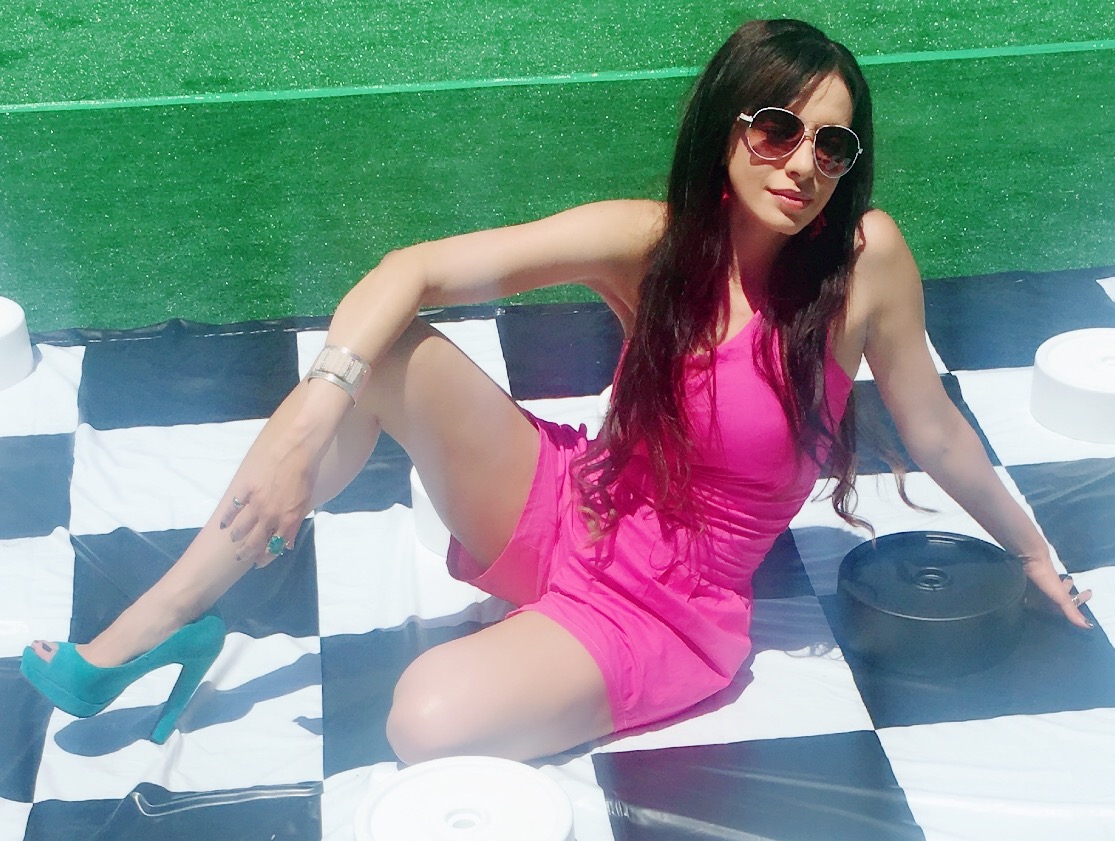 The Influencer attending Porches' 60th Birthday Party.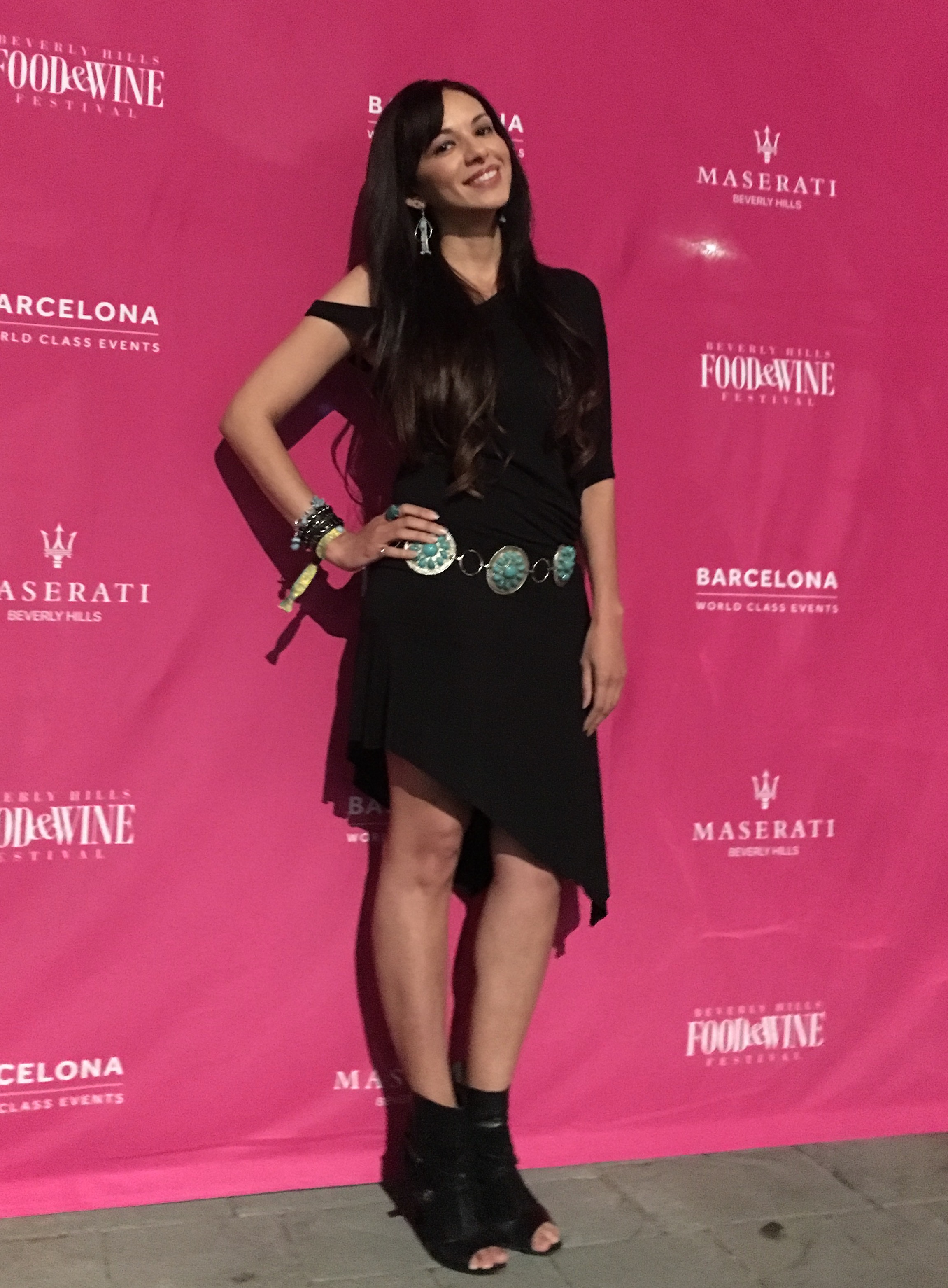 Attending the Beverly Hills Food &Wine Festival.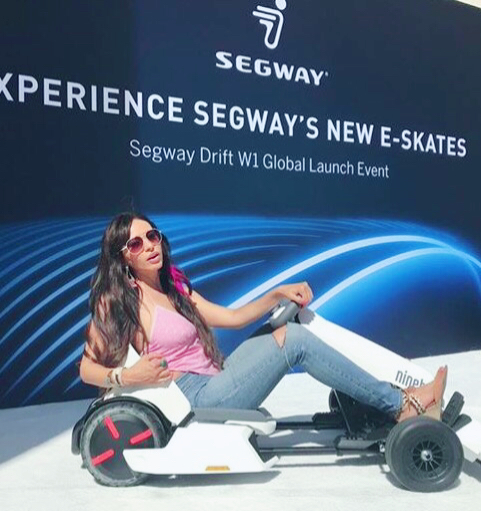 With Influencers and actresses Zia Domic,Hailey Bright, Ami Shi and Georgina Leahy at the SEGWAY Launch of the eSkates and Nine bot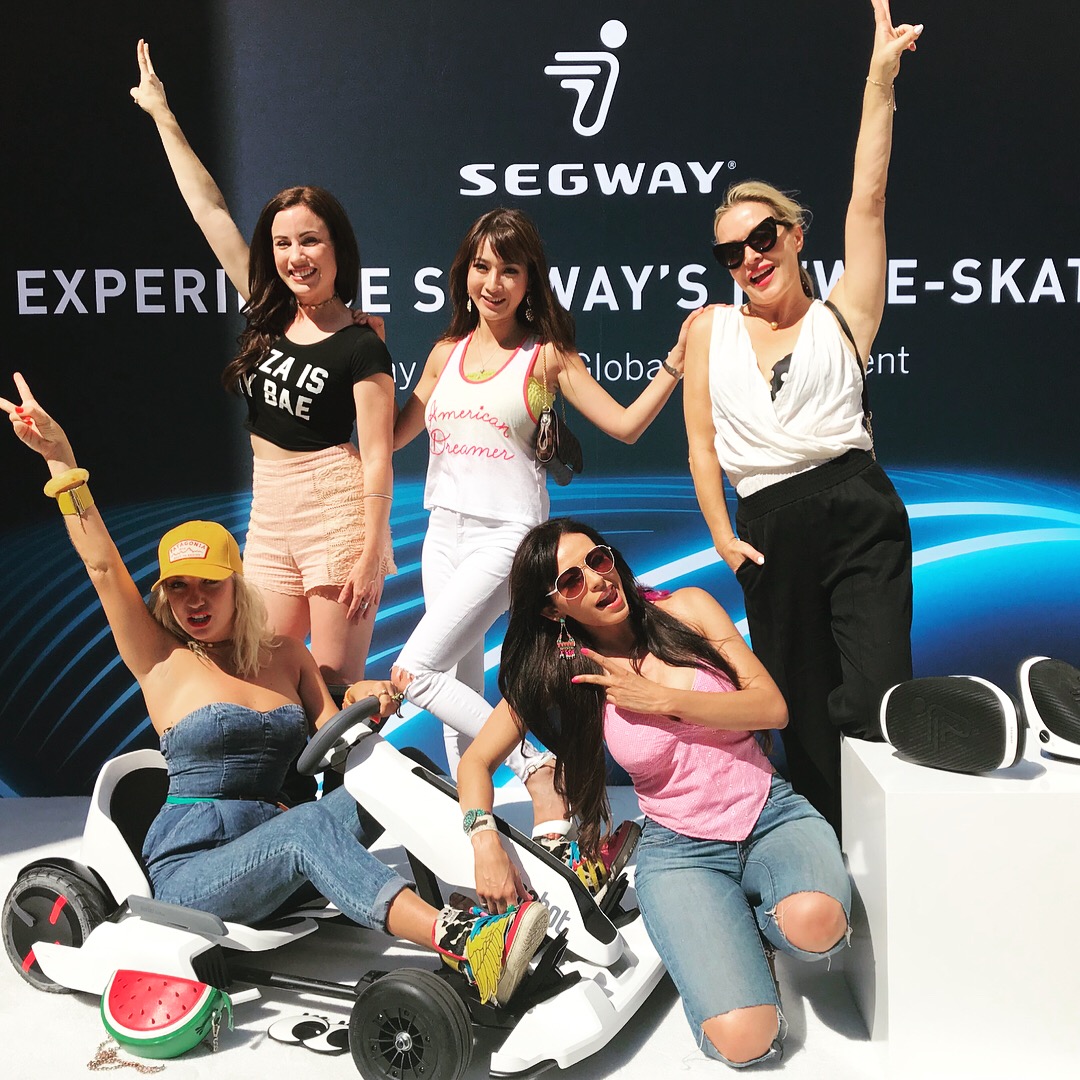 Summer was a busy time for Carolina. She played the character ZANETREE of 21st Century Blitz. Carolina is the featured artist in the single and music video by Mr. Blarny, "based on" London rapper. To play the character of Zanetree, Carolina was completely painted green, wore a white wig, and dressed in a brilliant galaxy swimsuit, an experience she will never forget. Her scenes were shot in Los Angeles. The single can be found on most music streaming platforms(including itunes and Amazon). To watch on YouTube: www.youtube.com/watch?v=7XGmkbQj8dE;behind the scenes: www.youtube.com/watch?v=3qOObpibLPQ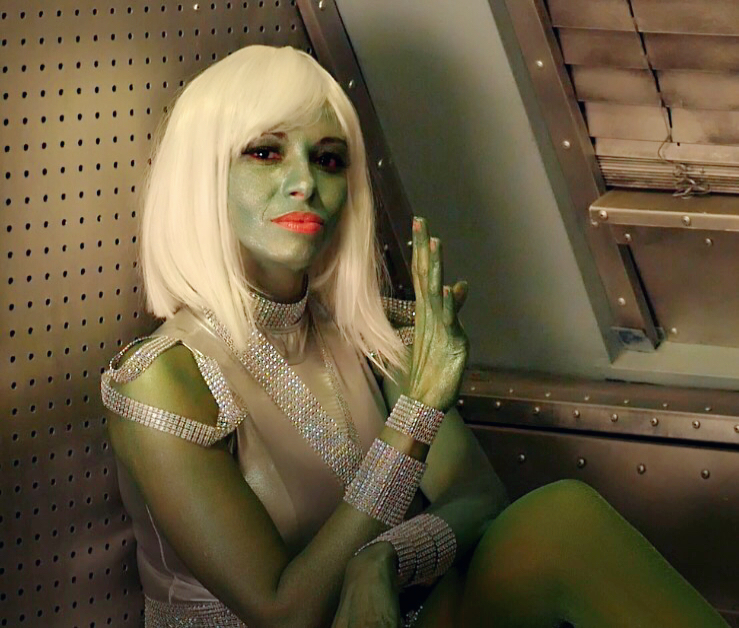 Zanetree -21st Century Blitz.
In July, Vegas2LA did an interview with Carolina that covered everything from film to fashion: http://vegas2la.com/hollywood-the-exotic-jungle.
Film wasn't the only thing that kept Carolina busy this year. She collaborated with Hot Miami Shades' online store that sells swimsuits, women's fashion, and overall vacation necessities. She shot for the start collaboration at Saona Island, Dominican Republic (known for movies such as Blue Lagoon and Pirates of the Caribbean), to promote the brand — which turned out to be a huge success. Photos were taken by Hevile Soares. You can get 20% off by using this link: https://hotmiamishades.com/discount/ATHEY20 Sneak peak of the photoshoot: www.youtube.com/watch?v=ThSFLUpOHIM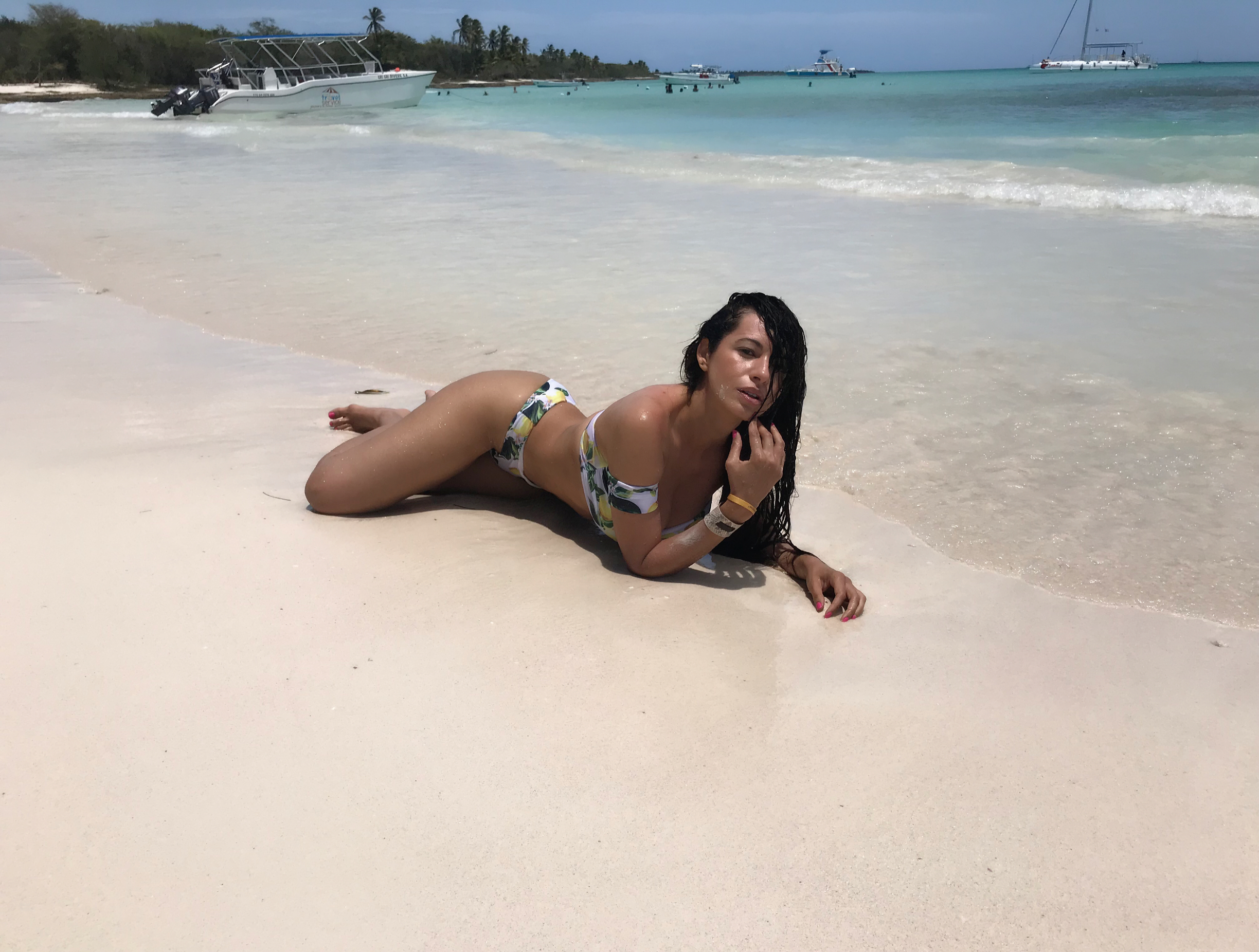 Saone Island – Carolina De Athey x Hot Miami Shades.
Carolina also did 3 photo shoots for Barcelona Enterprises live at the Las Vegas Food & Wine Festival. The campaign features heavy-weights,such as: Maserati, Aniise Skin Care and Cosmetics, and Kettle One. The shoot was published in magazines and blogs, reaching 96 countries. For more info -Sneak peek: www.youtube.com/watch?v=-iVHCG1cPws.Because of the shoot's major success and traction, Red Silk Magazine did a cover on Carolina in their latest digital edition.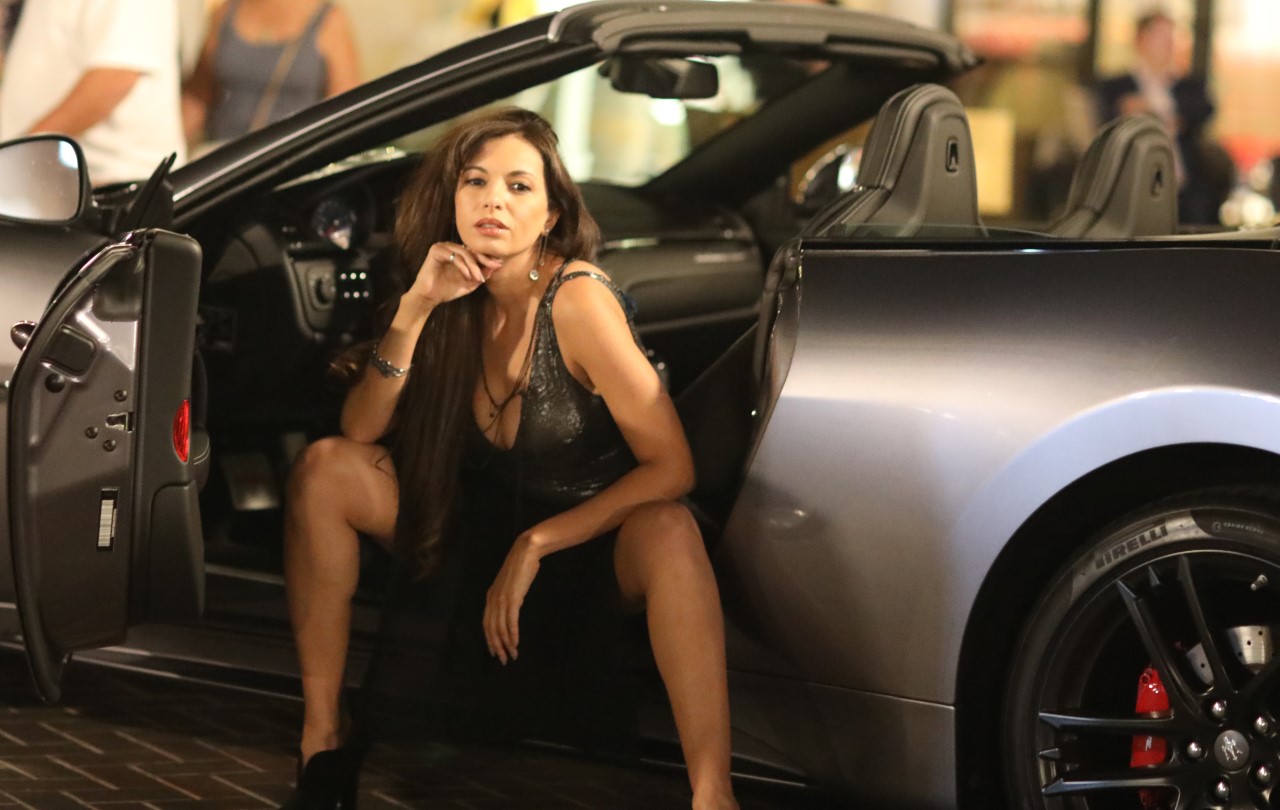 Barcelona Enterprises features Maserati at Las Vegas Food & Wine Festival.
During the fall, Carolina co-hosted the San Diego International Kids' Film Festival alongside actor Mark Justice. The festival promotes and inspires young filmmakers to achieve their dreams, something that's near and dear to Carolina's heart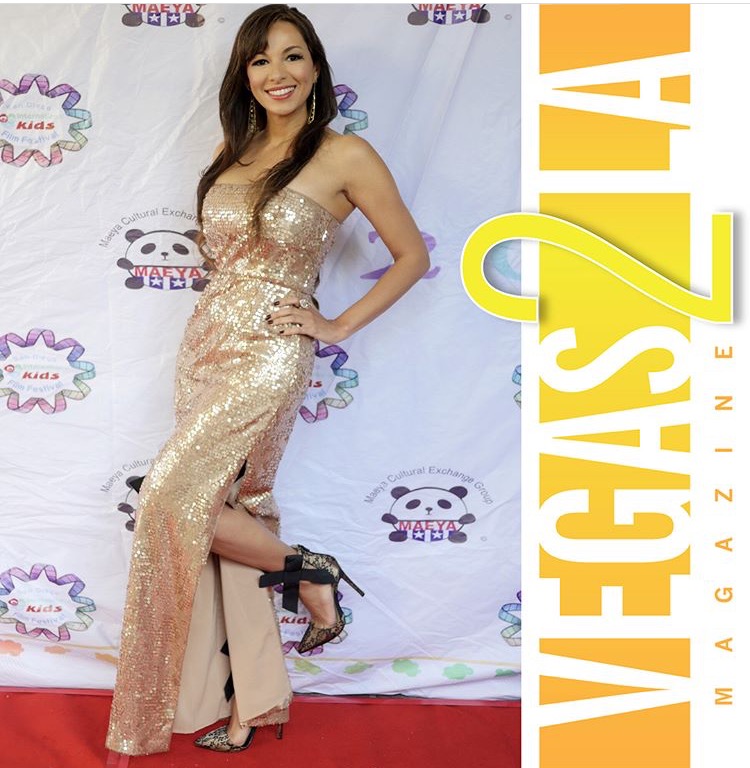 Co Hosting the SDIFF
Although Carolina's time is mostly spent in front of the camera,she recently started writing the sketch comedy pilot, THE NEW AMERICA, which explores different types of immigrant stereotypes found in the States. The project is timely (and needs to be heard) in today's world. She's anticipating production in 2019.
Just last week, she landed a role on a promotional campaign for Casting Frontier with director James Levine. The experience was a blast and she can't wait to release more information as it comes in.
Seeing music is Carolina's first love, she still finds time in between her busy schedule to create music, and looks forward to sharing some of her latest masterpieces in the near future.
For more on Carolina: www.imdb.com/name/nm5276140
—
Article written by award-winning screenwriter and founder of Screenwriting Staffing, Jacob N. Stuart: www.imdb.com/name/nm3714544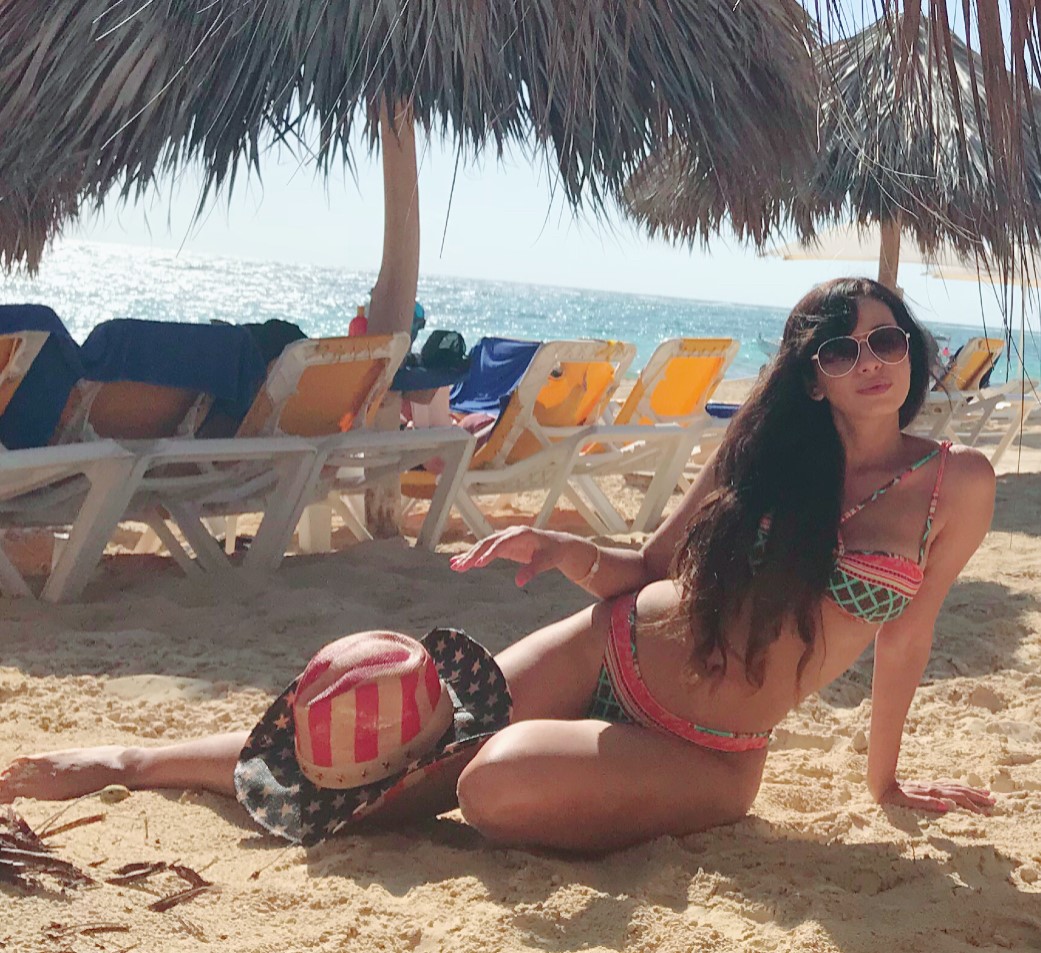 Summer in the Dominican Republic, photo by Hevile Soares.