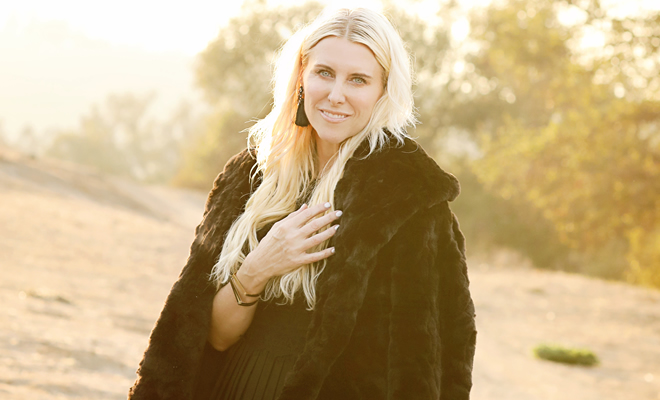 Lawyer Blogger Mom
|
Michelle is a born and raised Southern California lawyer who began blogging as a way to infuse some creativity into an otherwise serious career. " I have always loved fashion and event-planning, but working insane hours as an associate attorney and then later as a partner at my law firm didn't leave much time for anything fun" Michelle explains.
After the birth of her daughter, Michelle started her Orange County based blog and Instagram @golddustandsugarlust to tap into her creative side," I love to write and my blog allows me a chance to write creatively." The name Gold Dust and Sugar Lust combines Michelle's other loves- gold shimmery, sparkly, glittery anything and an obsession with candy! Michelle's tastes are classic "Amal Clooney is my style icon in every way- she is sophisticated, stylish and intelligent. I ADORE her" but the birth of Michelle's son in 2016 pushed her blog into exploring other parts of her life, like children and lifestyle. "Of course, I love fashion but my weekdays are focused on clients and my weekends are focused on my family and it just makes sense."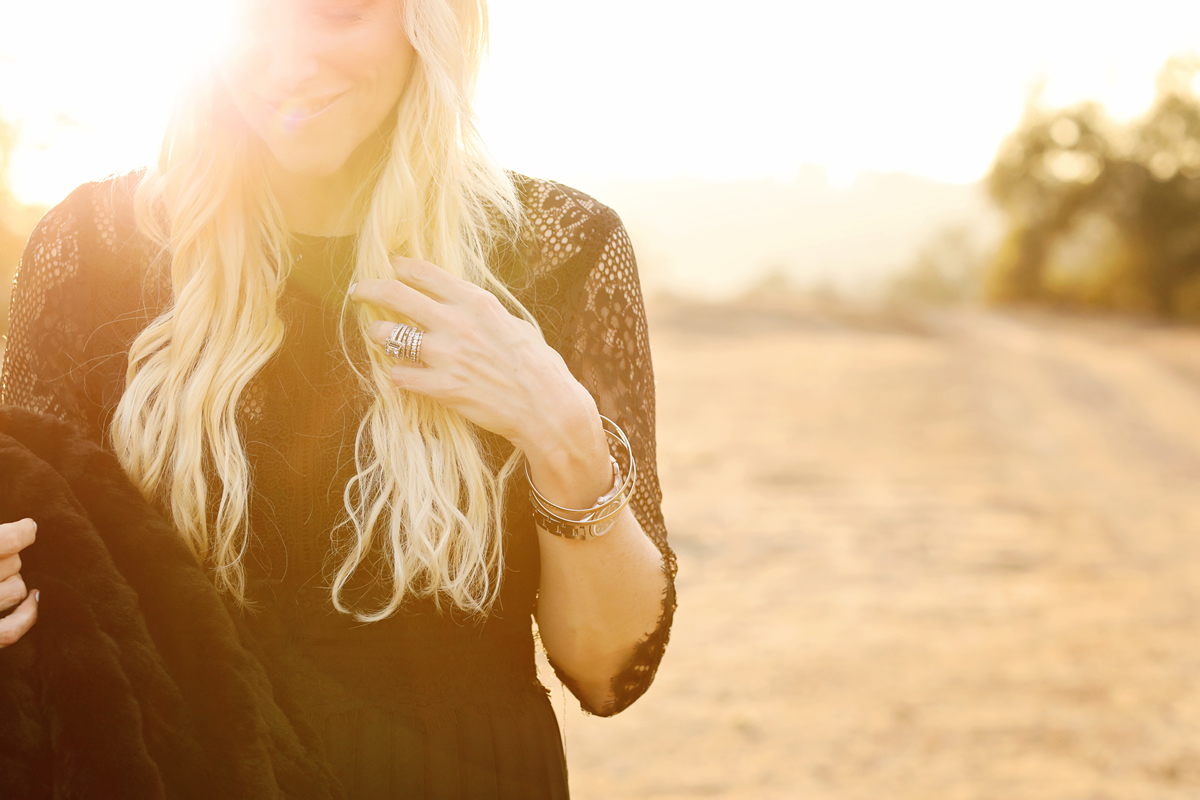 Blogging for Michelle has become a valued part of her life for at least one important reason, " This may sound hard to believe for anyone who is not actively involved in this forum, but I have met some of the most incredible people via social media. I believe those who are supposed to be in your life will find their way in, and I am so grateful for the sense of community and friendship this platform has fostered."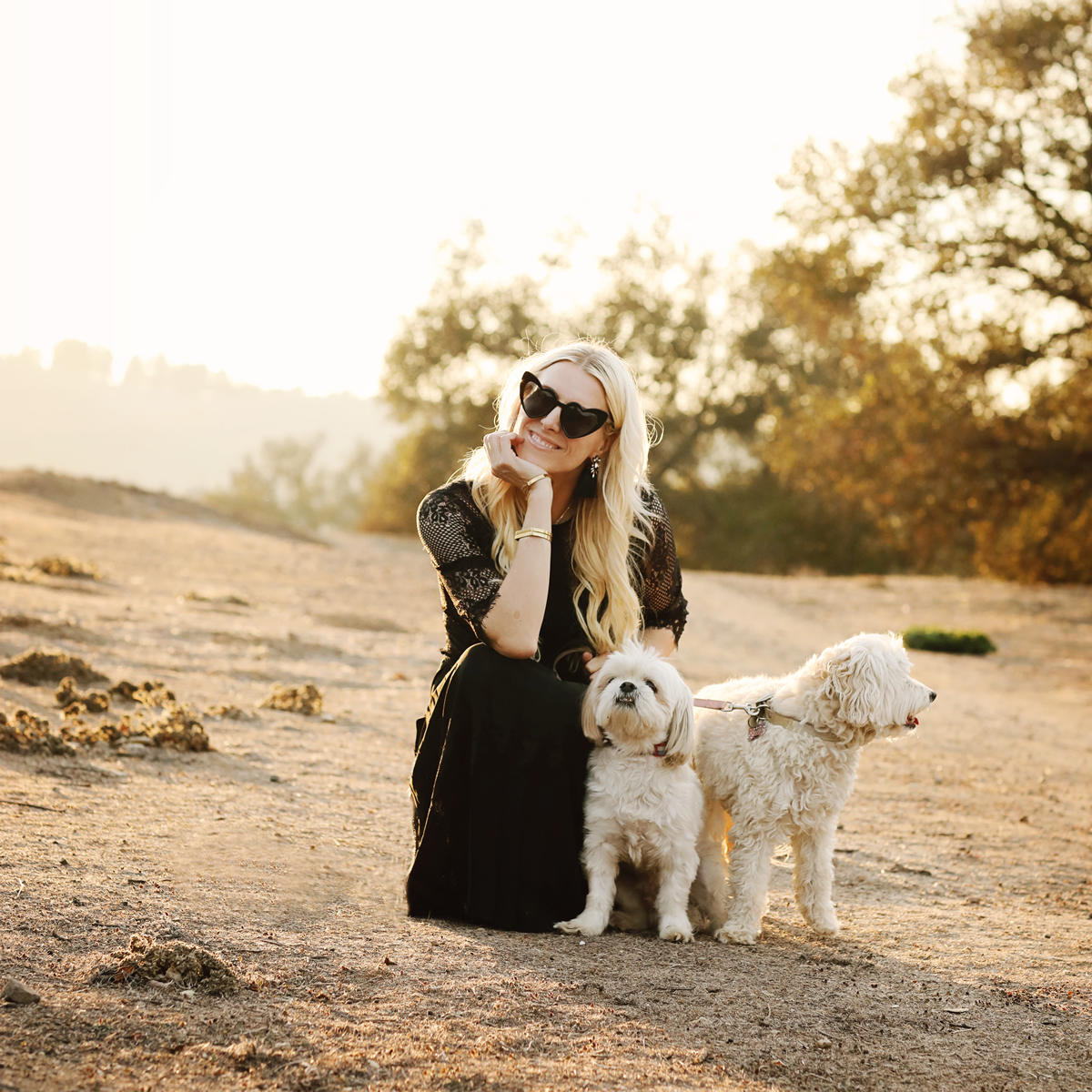 Michelle shares some of her favorite holiday traditions below:
Favorite Holiday Movie: Love Actually.
Favorite Holiday Song: Anything by Idina Menzel because she has the voice of an angel. Also, the old standby " All I want for Christmas" by Mariah Carey
Favorite Holiday Treat: My grandmother's homemade iced butter cookies!
Favorite Holiday Traditions: My whole family- all 32 of us- take a picture on Santa's lap every year and then we shop and have lunch together. It is sometimes difficult to coordinate dates with so many schedules but any hassle is worth it. Also, since my daughter was born, my mom and grandmother spend Christmas Eve at my house. We cook the same dinner every year, open one present and go to mass together. Waking up Christmas morning with my family all around me is the best gift (we are in matching pjs too- even the dogs!). Lately, I have found so much joy in making memories together over the holidays. It is hard to teach children the value of non-gift gifts (but we are trying!)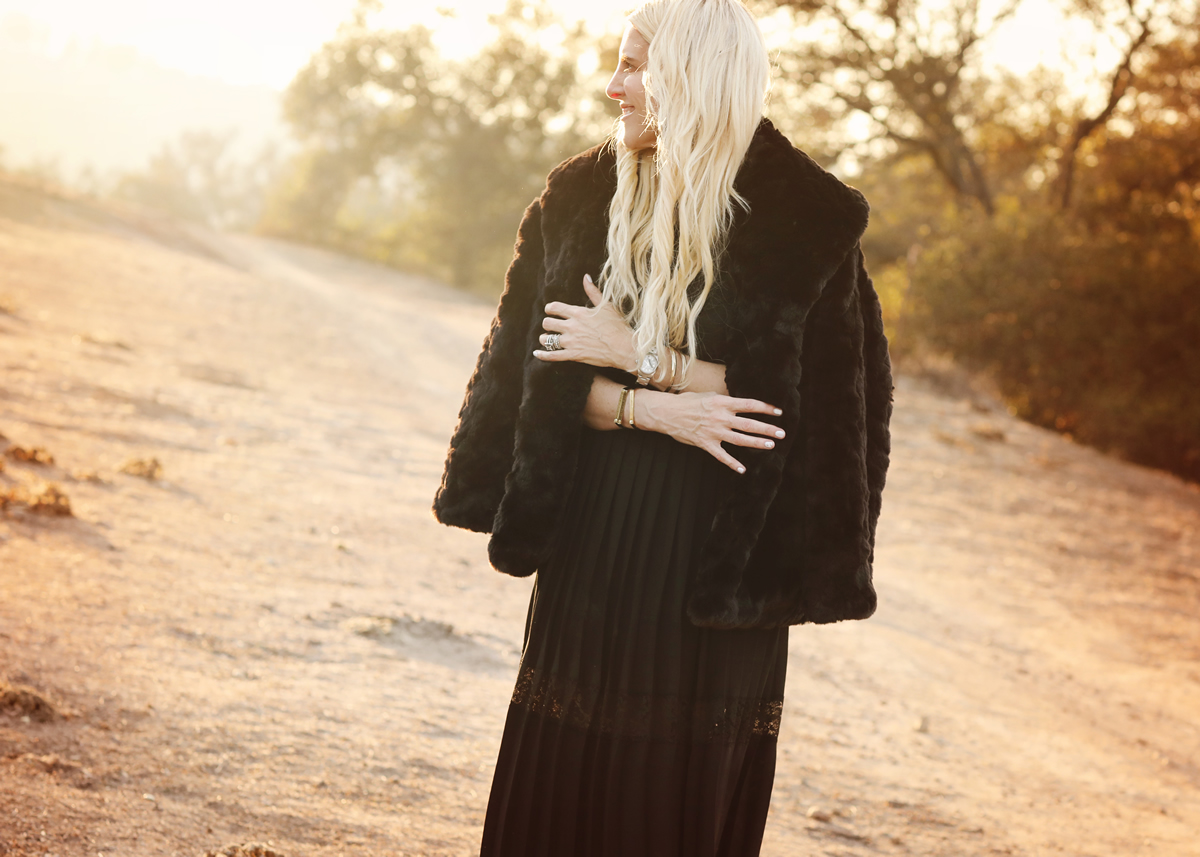 Speaking of gifts….Favorite kids website: Lately, its been Maisonette, for the unique, beautiful toys and Janie and Jack (always!) for clothing.
Favorite gift to give: Monogrammed anything. Etsy has beautiful personalized clutches and leather journals that make the sweetest gift.
You can follow Michelle at www.golddustandsugarlust.com or @golddustandsugarlust
Pictures by Bleudogfotography