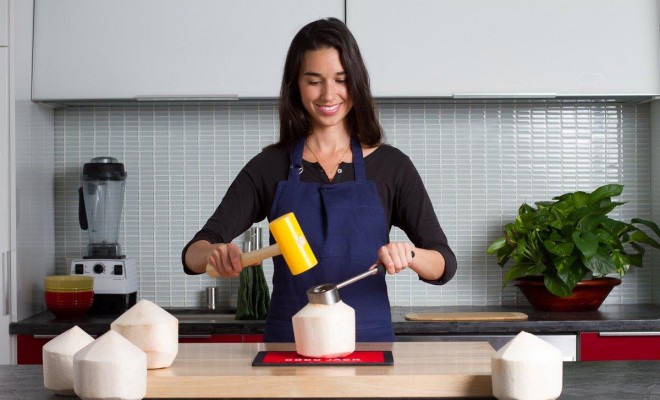 The Vegas2LA Holiday Gift Guide
|
The holidays are upon us and it's time to celebrate as well as spend, spend, spend! But picking the best gift idea isn't always an easy task. So whether you're celebrating Christmas, Hanukkah, Kwanza, Festivus or National Bacon Day, here are a few great gift ideas to make the holiday season merry and bright.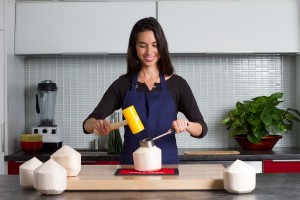 The Coco Jack
Why it's cool: You take a young coconut and use a mallet and another tool to smash it open in a way that's both fun and surprisingly effective. Sip on the juice or scoop out the coconut meat. It doesn't get much more raw or organic than this.
Price: $36.95 for the basic set
Where you can get it: www.coco-jack.com
DUBS Acoustic Filters
Why they're cool: These sophisticated earplugs use a patent pending technology to reduce damaging volume without sacrificing quality, style and comfort.
Price: $25 in aqua, blue, pink or white
Where you can get them: www.getdubs.com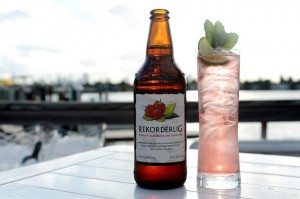 Rekorderlig Cider
Why it's cool: Each bottle of crisp cider is made from pure Swedish spring water. It also makes you more interesting than everyone else who's bringing a bottle of wine to the party. Choose from three flavors: Strawberry-Lime, Wild Berries or Pear. 4.5% ABV.
Price: Prices vary by location
Where you can get it: Lee's Discount Liquor, Total Wine, The Liquor Outlet, Walgreens, 7-Eleven and Khoury's Fine Wine & Spirits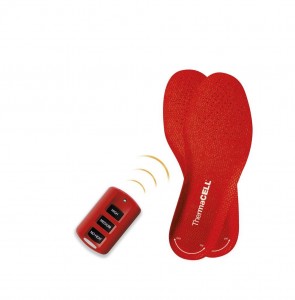 ThermaCELL PROFLEX insoles
Why they're cool: These insoles go in your shoe and can be heated up by wireless remote control. You'll never suffer from cold feet again! You can adjust the temperature without removing your shoe, making them perfect for both indoors and outdoors.
Price: $179.99
Where you can get them: www.thermacell.com
"The Opus by Terry O'Neil"
Why it's cool: This limited-edition book chronicles more than five decades worth of images by photographer Terry O'Neill, featuring pop icons like Frank Sinatra and the Beatles.
Price: The book comes with a signed 12×16 archival c-type print of Brigitte Bardot that is otherwise unreleased for $2,000
Where you can get it: Iconic Images gallery at SLS Las Vegas (www.slslasvegas.com)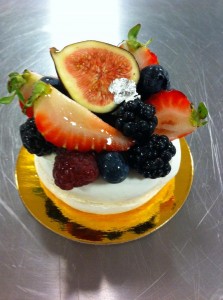 Fresh Fruit Pavlova
Why it's cool: This delicious desert is perfect for the holidays and a much better option than the fruitcake that your grandmother always buys. The baked meringue shell comes topped with whipped cream and fresh, seasonal fruit.
Price: $7
Where you can get it: Gimme Some Sugar Bake Shoppe in Henderson, Nevada (www.gimmesomesugarlv.com)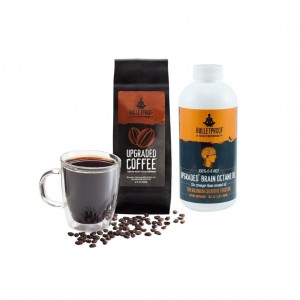 Bulletproof Coffee
Why it's cool: Biohacker Dave Asprey specially selects what could be the healthiest coffee beans in the world… and then blends them with good-for-you fats that include grass-fed butter and MCT oil. The resulting beverage is both frothy and delicious. The idea is to give you a slow drip of caffeine and beneficial calories that fuel both your brain and body while skipping the sugar and carbs.
Price: $37.99 for the starter kit… which includes a 12 oz. bag of whole bean coffee and Upgraded Brain Octane Oil (Asprey's supercharged version of MCT/Coconut oil)
Where you can get it: www.upgradedself.com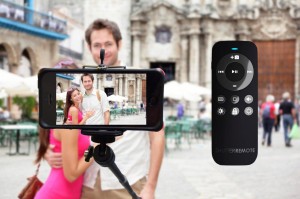 iStabilizer Selfie Bundle
Why it's cool: Finally you can take the perfect selfie without looking awkward – or at least having your arm in the shot. Place your camera/smartphone/tablet on the end of a three foot long extension and use the remote control to snap your photo.
Price: $59.95
Where you can get it: www.istabilizer.com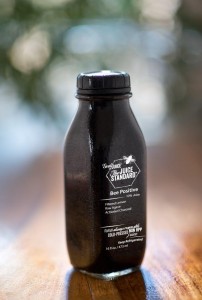 Bee Positive
Why it's cool: This cold-pressed juice is designed to be the perfect hangover cure after a night of drinking too much holiday eggnog. It's made with filtered lemon, raw agave and activated charcoal which absorbs the alcohol that's trying to enter your bloodstream.
Price: $11
Where you can get it: The Juice Standard in Las Vegas, Nevada (www.juicestandard.com)
By Rob Kachelriess is the Managing Editor of Vegas2LA magazine. He's also a News Producer for KVVU Fox5 Las Vegas and the Las Vegas writer for Thrillist.
Twitter: @rkachelriess
Email: robertkachelriess@yahoo.com