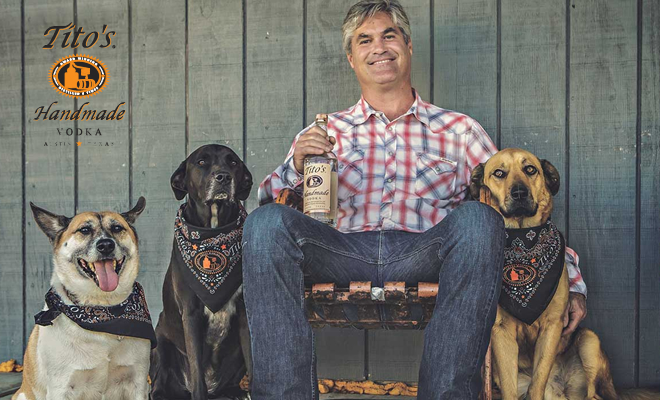 Tito's Handmade Vodka
|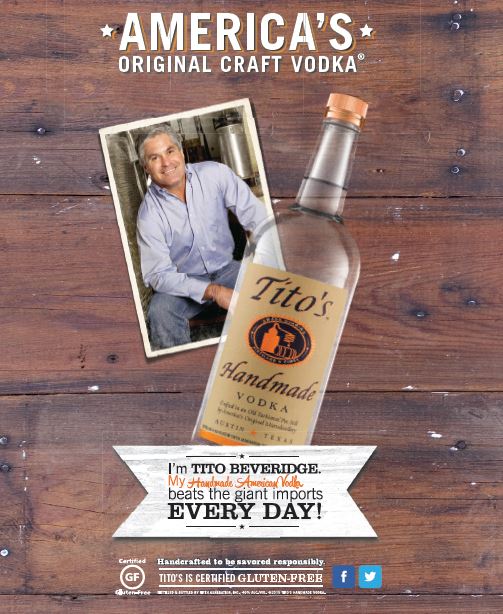 Tito's Handmade Vodka is produced in Austin at Texas' oldest legal distillery. We make it in batches, use old-fashioned pot stills, and taste-test every batch. Tito's Handmade Vodka is designed to be savored by spirit connoisseurs and everyday drinkers alike. Our process, similar to those used to make fine single malt scotches and high-end French cognacs, requires more skill and effort than others, but it's well worth it.
Hi. I'm Tito Beveridge
and I'm the founder and owner of Tito's Handmade Vodka. I'm from San Antonio, Texas. I went to Vanderbilt for a year then to UT, University of Texas at Austin. I graduated with degrees in geology and geophysics. I got into the oil and gas business and did that in Texas and then down in Venezuela and Colombia and ran heli-portable dynamite seismic crews down there and came back and started a drilling company in Houston, got tired of chasing the buck and decided to move back to Austin, TX.
I did ground water geology here and got in the mortgage business and it was when I was in the mortgage business that I started making flavored vodka for my friends for Christmas presents. That was in about I guess '92, '93. I was at a party one time and a stranger came up to me and said 'Hey you're the vodka guy' and I was like no, contraire, I am the mortgage guy. And that's when I kinda started thinking that this guy's telling me I need to go sell my flavored vodkas and this was the first time I really started thinking seriously about it.
https://www.facebook.com/TitosVodka/