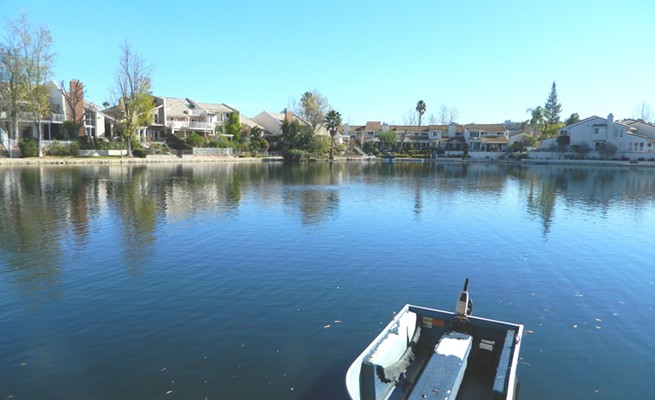 The City Of Calabasas
|
Your community to enjoy and experience.
By Kristi Dietz 
The City of Calabasas is as unique as its name – which is derived from the Spanish word "calabaza" meaning pumpkin, squash or gourd.
It's found in the northwest Santa Monica Mountains near Malibu and bordered by Woodland Hills and Agoura Hills. The city, along with neighboring Hidden Hills and Bell Canyon, is home to many celebrities, artists and musicians. You'll find a mix of the wealthy, professional and famous within the population of roughly 23,500 people.
Calabasas became an independent city when it was incorporated in 1991 but its legacy dates back to 1844. It is home to one of the oldest buildings in Los Angeles County, the Leonis Adobe which is now a farm and museum in Old Town Calabasas. It hosts numerous charity and social events and is next to the popular Sage Brush Cantina, a Mexican restaurant alive with great food, dancing and music. Many stop in after a day at the beach for a relaxing meal or brunch on the weekends. In Old Town Calabasas you will also find the weekly Saturday farmers market, rain or shine. Old Town is relatively small but is full of great restaurants and small businesses.
Lake Calabasas is found in the center of the city and is surrounded by a walking path that is 2.5 miles long. It also has a beach that is designed more for beauty than swimming. Homes along the lake are highly desirable and often have small pontoons or motorboats that are perfect for both fishing and leisure. The fish are plentiful and assure a catch virtually every single time when out on the water. The Lake also has summer concerts, a fun run and walking groups.
The city lives u
p to its name by hosting the Calabasas Pumpkin Festival every fall which is full of entertainment, animals, activities and of course, pumpkins! In May you will find the Calabasas Arts Festival at The Commons at Calabasas and the Calabasas Civic Center next door. It features more than 150 painters, glass artists and woodworkers as well as gourmet food trucks, art activities and entertainment. Another highlight of the year is the Calabasas Malibu Wine and Food Festival which takes place June 20-21 at the Calabasas Country Club and is held by Barcelona Enterprises. Expect to see more than a few celebrity guests for the fundraiser which will benefit Rock Against Trafficking. The Calabasas County Club is designed by Trent Jones Sr. and Jr. and is the home of championship golf tournaments and award winning dining.
The Calabasas Swim and Tennis Center is just a short walk from the lake. In addition to lots of tennis courts, it also features an Olympic-sized pool for swim clubs, lessons and those just looking for a good workout. The club also has an exercise room and cafe. You can swim for a low $4 fee or join as a club member.
The famous Commons at Calabasas is located in the heart of the city. The outdoor shopping center was created by Rick J. Carsuso who also owns and operates The Grove in Los Angeles and The Americana in Glendale. It is a tourist destination and celebrities such as Leann Rimes, Selena Gomez and Justin Bieber can be found shopping in the stores.
Some like the Kardashian sisters and Lisa Rena have even owned stores of their own at the Commons. There are also many restaurants, a movie theater and a pond where you can spot ducks and Japanese koi fish.
You can find virtually anything you desire in Calabasas. The city is the perfect place to live, work or play. The real estate offers everything from condos and town homes
to single family homes, including those on the lake and in gated communities.
Kristi Dietz has been a Realtor and real estate investor for more than 12 years and specializes in luxury real estate in Southern California. She helps buyers realize their dreams while helping sellers in standard sales or short sales.