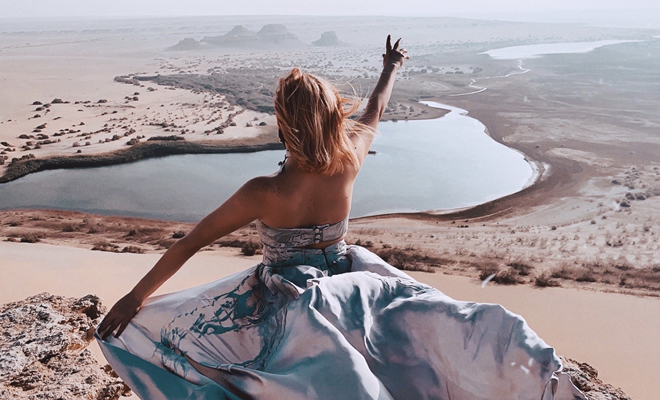 In Love Egypt
|
Egypt has always been a touristic destination known to the world, except for Egyptians, and despite the many incredible destinations in Egypt, there are still many that are hidden, and so we decided to launch a campaign for the Hidden Treasures in Egypt. Our hashtag is #في_عشق_مصر.
Our first destination was El Fayoum?!! Yes, not Sharm El-Sheikh, or Ras Alam, or Hurghada.
EL Fayoum is a Beautiful destination, especially Tunis Village.
Two hours away from Cairo, you will find Tunis…
First, we got lost, because we entered a wrong gate, and the whole road was not paved and we were lost, Olive Tree Lodge sent someone to took us to the main gate… its written on the gate Tunis Village, so be careful especially at night, you could get confused.
The road is comfortable and didn't affect my car. The village of Tunis is a village with a group of Resorts and boutique Hotels beside the native and their beautiful houses and their pottery workshops…
We went to Olive Tree Lodge, which was named like this, because it is built on a high hill overlooking olive trees from all sides and you can see it how vast it is from above
We arrived and they welcomed us with their signature drink (lemon with mint) and it tasted sweet because it was fresh just taken from the ground, and after the first five minutes of your stay in the place, you will feel calm, peace and inhaling the fresh air
When we were checking the bedrooms, we noticed that all of the rooms were in a dome so that you always could have a breeze of fresh air, you won't even need to turn on the air conditioner
The second day we started exploring Tunis itself.
We started walking in the village, the village is made up of white houses and colorful windows. Most of the houses have drawings of animals and most of them are residents of the village. You will instantly feel how mature and artistic, respectful to everyone around them they welcome strangers as guest in the whole village… They smile at you and they all know each other! You can walk freely anytime regardless who you are and what you wear…honestly you won't feel that you are in Egypt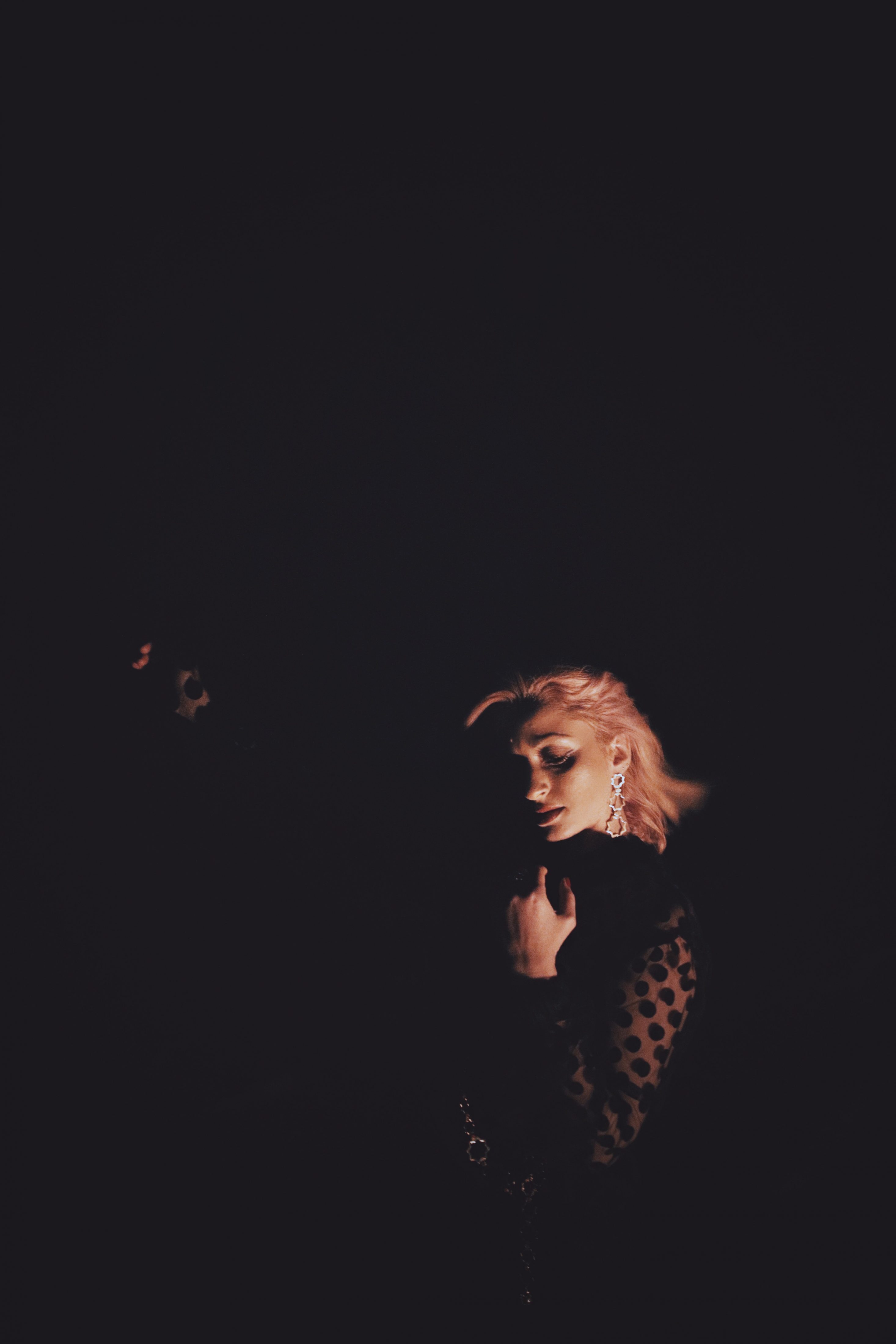 Before dawn we took the car supplied by Tunis Village "Ibrahim" and we entered the desert, the road was dark, everything was black but the moon was shining and after a while you could see everything, so imagine that you are in the desert, and the moon is big, sparkling surrounded by many amounts of amazing little stars and you are sitting on its light enjoy the air and the fire…
specially for fire and barbecue lovers, I advise you to take with you some tree branches to burn it, you will Instantly feel the magic.
We sat filming and shooting and enjoying delicious tea till sunrise, and suddenly we saw a herd of wild buffalos, at this moment I was amazed… how beautiful is this!  You feel that you are in nature with its stunning beauty, also I discovered that flamingo birds stays  in here from November to February for it's beautiful weather… People from all countries of the world COME to watch these flamingo flying over the lakes, a scene that brings joy to your heart.
This time was the most time I enjoyed the desert, because I took it from night till morning, the road was beautiful, part of the desert was soft sand and another was small rocks, and rocky mountains that were Mesmerizing… A perfect spot for taking some memorable photos…
And after that, we went to see Qaroun Lake and Wadi Al-Rayan Lake, nature is so beautiful so mesmerizing I couldn't believe that all this here in EGYPT.
We stayed for a while just taken by all the beauty surrounding us…
Next day we went to Qaroun Lake to film their beautiful horses, and I saw in front of me a big sea with waves, but instead of sand there were small slippery rocks.
And there you can enjoy a horse ride on the beach, and of course it is a beautiful place for those who seeks mesmerizing photos or just want to relax and enjoy the calm and beauty of nature…
After that, we came back to rest a little, the view was beautiful, and you can see the olive trees surrounding the place, the sky was always clear and the stars decorated the sky shimmering and shining…
The food was fresh, smelled and tasted really good, especially the grilled chicken, meat and fish…everything tasted better…. Even the breakfast was beautiful, the El fteer El meshaltet "puff pastry" was still hot, and honey and cheese were yummy.
Last night before we head home we heard they have fields of sunflowers it was about seven minutes away by car from Tunis Village , they were many fields different sizes it was amazing…
4 days of beauty and peace in TUNIS VILLAGE El FAYOUM!
Photographer: Youssef Kamel
#في_عشق_مصر
#TunisVillage
#ThisIsEgypt
#InjyElKembeshawy
#InjyElkembeshawyXTunisVillage