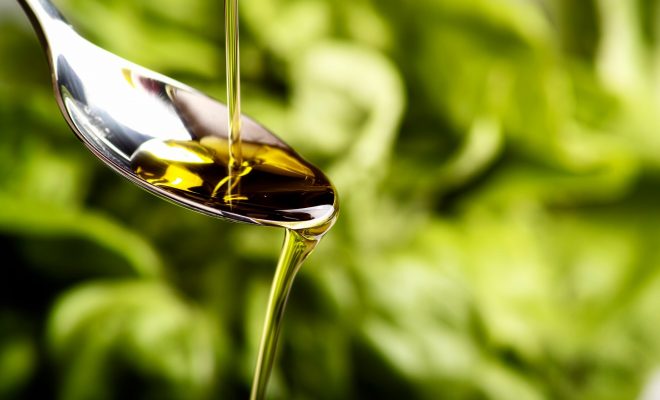 U.S. OIL SOLUTIONS & RESORTS WORLD LAS VEGAS
|
U.S. OIL SOLUTIONS PARTNERS WITH RESORTS WORLD LAS VEGAS FOR ENVIRONMENTALLY CONSCIOUS RESTAURANT OIL INITIATIVE
U.S. Oil Solutions, recognized as Nevada's "Premium Oil Management Company" for restaurants by providing its state-of-the-art cooking oil microfiltration machines and environmentally conscious oil recycling – is currently used in over 100 kitchens in Las Vegas including Caesars and Boyd Gaming properties, and most recently Resorts World Las Vegas, saving the environment from oil waste by switching restaurants to its bulk oil program, which on average saves thousands of 5-gallon plastic jugs per restaurant from going to the dump!
The owners of U.S. Oil Solutions and seasoned restaurateurs Albert Mack and Bill Jones, most recently partnered with Resorts World Las Vegas, the Strip's new integrated resort opening this summer, partnering to reduce the on-property restaurants' carbon footprint by employing an integrated green initiative to turn waste cooking oil into biodiesel – reducing energy consumption and food waste. The partnership with Resorts World Las Vegas will add 20 additional restaurants to its portfolio, and aid in its continued effort to preserve the environment by increasing its already 400,000 plastic jugs of oil waste saved.

"U.S. Oil Solutions aims to offer the most cost-effective cooking oil solutions to restaurants, while utilizing a more heart healthy oil for the customer. Our cutting-edge oil filtration technology coupled with a higher quality oil blend that is healthier for the consumer, lasts up to 3 times longer than traditional restaurant oil and is recyclable into bio diesel fuel," said Albert Mack, co-owner of U.S. Oil Solutions.
Albert Mack and Bill Jones purchased U.S. Oil Solutions in 2017, after Christopher Stacy, COO and Partner in US Oil Solutions, pitched the green oil solution to the restaurateurs in 2016 at their establishment Sake Rok, located at Park MGM. The duo appreciated the product and positive impact on the environment so much, they decided to purchase the company to help get it into as many Las Vegas restaurant properties as possible in order to help preserve the environment by reducing plastic jug waste. The two focused on marketing U.S. Oil Solutions to other restaurant owners with a focus on it being a 'green' company; with "green" services that naturally preserve the environment by extending the life of cooking oil without jeopardizing the quality of the food with its state of the art filtration machine.
"U.S. Oil Solutions is dedicated to offering consumers top-of-the-line culinary offerings by filtering and recycling cooking oil, providing a more superior oil taste and eliminating used oil containers for restaurant owners," said U.S. Oil Solutions co-owner Bill Jones. "I truly believe we're pioneering Eco-conscious 'green' oil management programs in Nevada restaurants."
Since day one U.S. Oil Solutions has been recognized as the Nation's Best "Oil Management Company" for restaurants and eating establishments by providing a State of the Art cooking oil micro filtration machine and Total Fryer Management Service.