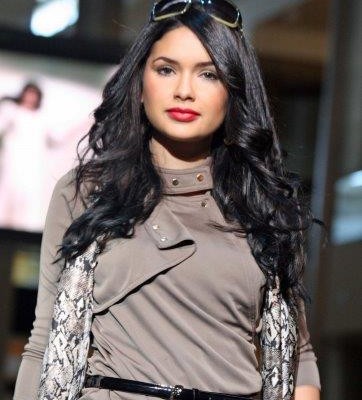 The Business of Beauty
|
Las Vegas
The Business of Beauty
By Paul Chosy
Las Vegas is known the world over for its massive casinos, glitzy nightlife and never-say-die parties but its bread and butter is made as much at conventions and trade shows as it is at the slot machines. With enormous halls and facilities and literally tens of thousands of hotel rooms, Las Vegas has long been a Mecca for every industry imaginable, from adult entertainment to construction and all stops in between. Fashion, beauty and wellness companies have followed suit, holding some of the world's coolest trade shows and conventions on and off the Strip.
If hair is your thing, two of the industry's juggernauts host big events just a few weeks apart each year. Paul Mitchell's "The Gathering" and "The Symposium" by Redken have both found a home in Vegas in recent years. The Sports Clips family of hair salons is not far behind with its own trade expo, "The National Huddle." Avant garde previews of styles that often end up in next year's New York or Paris Fashion week are always on display at the NAHA (North American Hairstyling Awards) and the IBS (International Beauty Show) always has the newest hair products and tools for distributors to see. While many of these shows are also held in other cities, Las Vegas is the only one they all come to at least once a year… and that's just hair!
Health and wellness is finally becoming part of our everyday ritual. This was foreshadowed many years ago at the IECSC (International Esthetics Cosmetics and Spa Conferences) trade show and continues to be a theme today. Every innovation in spa and wellness treatments and services can be seen and sometimes experienced at IECSC and if that's not enough, go checkout the Cosmoprof show that runs at the same time as NAHA to see anything you might have missed… if that's even possible.
For the fashionista, the show that matters most is MAGIC. Designers from all over the world present their wares to boutiques, distributors and even big box stores at the Las Vegas Convention Center. If you can get in, the deals alone are worth the trip!
When you live in Las Vegas, you learn to bet on the sure thing. When it comes to fashion, beauty and wellness you can't lose with these trade shows in Las Vegas!
By Paul Chosy:  Paul is a Las Vegas bases style and product expert.