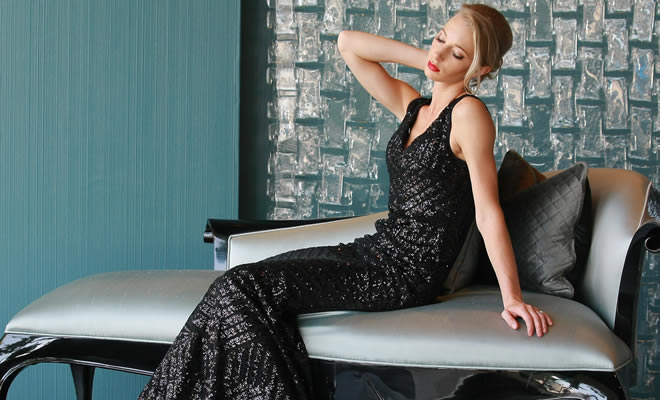 The Beauty of Atina Collection
|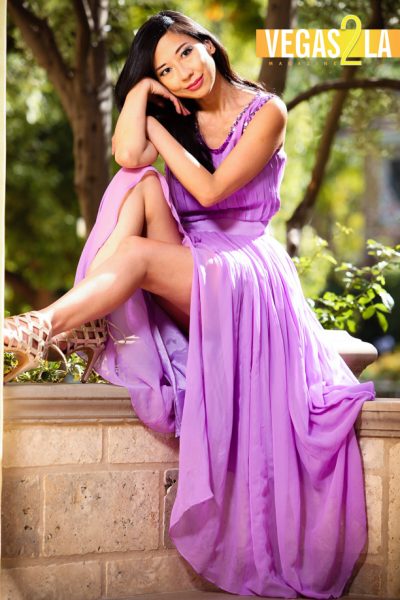 Atina Collection, sold on atinacollection.com, is a dress brand designed to create the most desirable shape for the wearer, accentuating curves while slimming down where needed. To achieve designer Anita Chang's elegant sensual aesthetics require careful considerations for details such as placement of shoulder and back straps, sheer panels, cutouts, slits, bust pads, waist and hip lines designs and skirt length.
The beauty of Atina Collection dresses is that they appeal to both women and men with perfect combination of sheer elegance and searing sensuality. "Underneath their sophisticated exterior, Atina ladies' got an intriguing attitude to them coming from intelligence and worldliness. They captivate without trying."
Atina is the reverse of designer's first name Anita. This reversal symbolizes Reinvention. When Anita was 14 year old. She had a difficult time finding dresses that suit her frame.
Maternal affection compelled her mother to make her prom dress from the scratch. Anita witnessed how the right dress could transform a gawky little girl into a princess on the prom night. Her sartorial philosophy then was formed- the magic of fashion is to bring out the most ideal shape for wearers instead of intimidating them into achieving the impossible ideals. Each piece of clothing is thoughtfully designed to compliment and transform bodies, as if they are made in the hands of a loving mother.
"Quite a few men have said to me 'there is something about your dresses that's very appealing. It's very sexy but also very lady-like. Reveal just enough but not too much', and female clients have told me, 'I thought only models would look good in those dresses, but I think they are made to make any body shape look good.'" said Anita Chang.
Instagram: https://www.instagram.com/atinacollection/
Website: atinacollection.com
Models: Anita Chang, Jael Lloyd, Tea Jo, Angelica Kotliar, Cassidy, Jess Briguglio
MUA: Yoko Kagaya, Claire Gonella, Claire Piao
Photography by: Cor Fred, Stephen Clint, Ken Hu, Jaime Lim, Chris Medina, Jesse Gantt