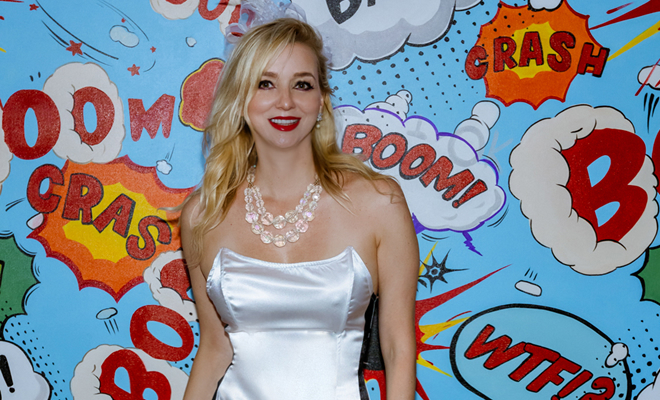 Splash of Color
|
This summer all you need is a Splash of Color! Which is exactly what guests experienced at the Elena Bulatova Fine Art Gallery in Las Vegas, Aria Galleria Row!
The extremely talented Russian artist, Elena Bulatova, is world renowned for her large-scale installations & sculptures, abstracts, and 3D art. And with us on Friday the 26th, this visionary, Elena Bulatova, shared her colorful conception at the Summer Splash of Color Event. At the event, attendees included residents from the premier properties- Waldorf Astoria, Veer Towers, & CityCenter and were accompanied by guests from Aria Hotel & Casino. During the reception, everyone relished the chance to preview Bulatova's new collection while enjoying bubbles, music, and a tasting of Kremlin Award Vodka- a best kept secret recipe since 1936, which used to be reserved for Russia's presidents and their diplomatic events.
Photo Credit Ashok Photography
The talented artists Elena Bulatova & Efi Mashiah, both have multiple art galleries in Florida, California, Nevada. They extend their unparalleled visions to the public by transforming them into extraordinary modern pop art. Delighted owners of their lively art came to the event where they had the chance to meet Elena & Efi in person, and spend the evening with them. This fabulous event was supported by Russian American Chamber of Commerce & Yelena Brezhneva- Premier Agent, Philanthropist & Las Vegas Personality.
Whether looking to enjoy time with old or new friends, try something new and come on down! Because this Summer Splash of Color Event was not only a sight to see but also THE place to be! So next time my friends, make sure to stop by.
By Yelena Brezhneva
702.228.7227 | www.yelenabrezhneva.com