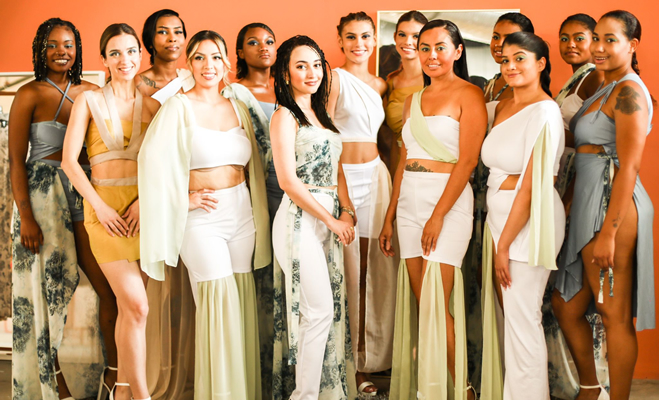 Reinvention at your fingertips
|
by dima zarook
"Fashion is an escape. you don't need a passport to enter a new era in your life."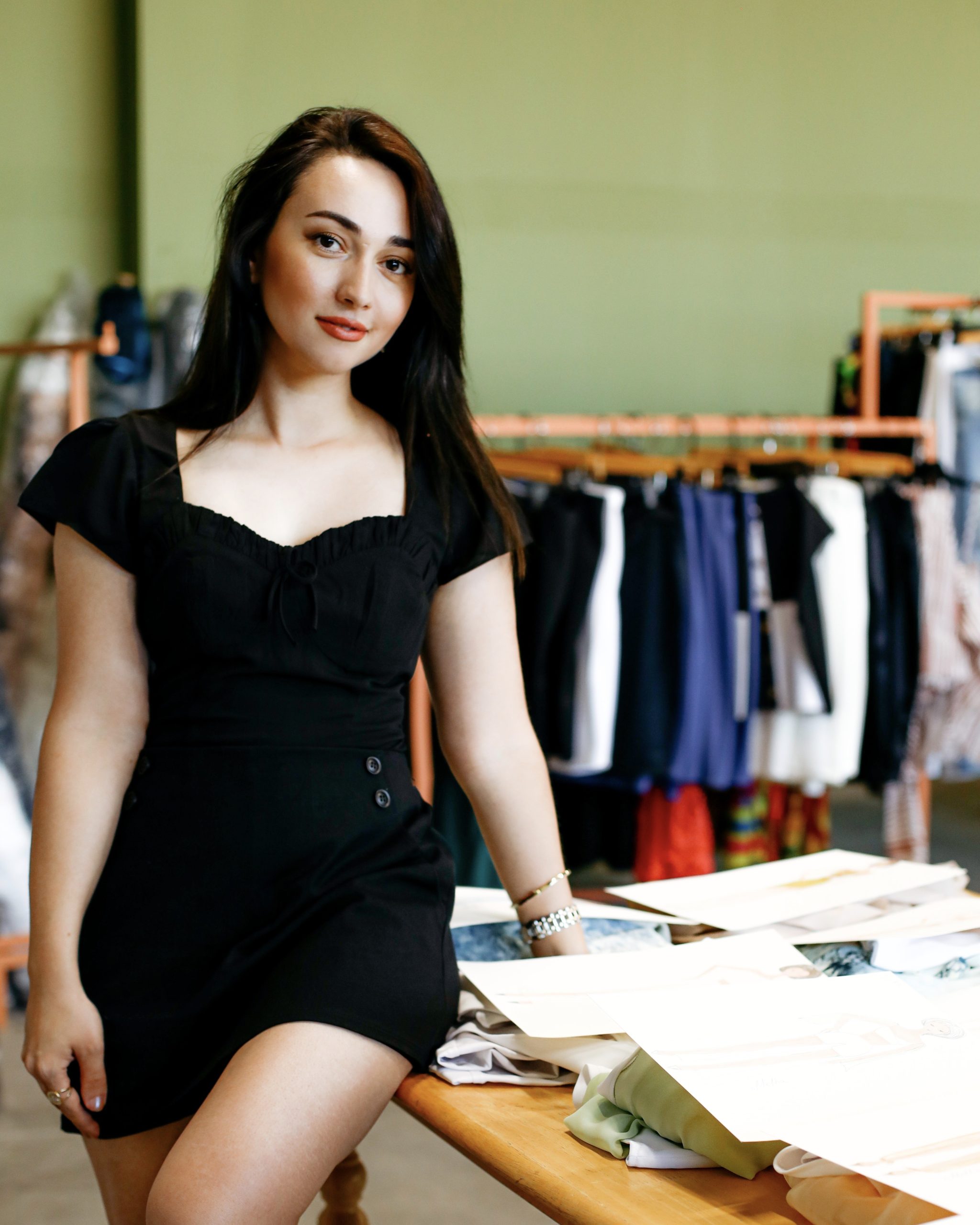 When Milena designs, she enters a world where limitations do not exist for women. She captures this world through her vibrant sketches.
Milena "Melba" Sadigova studied Fashion Design at the Fashion Careers International College in Los Angeles. Milena has over ten years of experience as a fashion designer. She has worked with many creative professionals throughout Los Angeles, including executives of fashion companies, musicians, artists, etc. Melba LLC. was established in 2019 and currently has a clothing store on the first floor of the Morena Valley Mall. The store has dedicated spaces for retail clothing, accessories, custom designs, consultations, sketching, alterations, and small productions (see address below).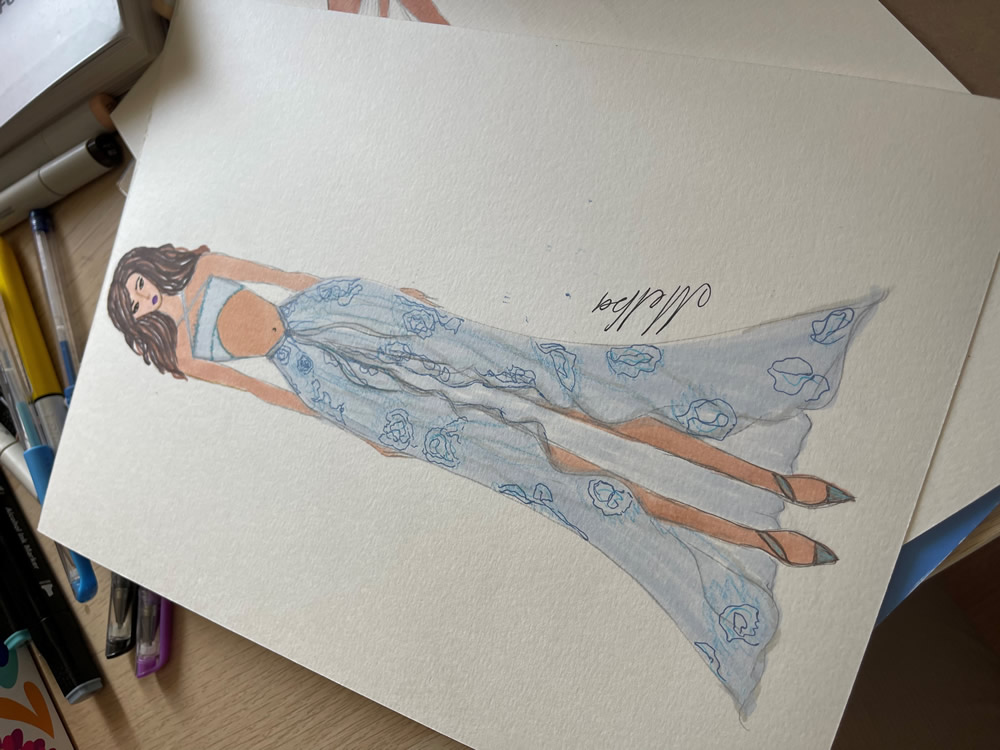 Featured above is one of the sketches that Milena brought to life at the Moreno Valley Mall's 2022 Fashion Show.
Melba is not the first fashion retailer to promote body positivity, but it is the first to regularly feature models of all sizes, ages, gender identities, and ethnicities in fashion shows. Melba's brand mission is to empower women by providing a range of clothing styles that accentuate their curves and individual features. The Melba store is a safe space for women seeking a boost of confidence with complimentary styling, fashion advice, etc. "Almost every day, at least one woman walks into my store feeling heartbroken or stressed. I help these women change the narrative that they tell the world about themselves through fashion," as stated by Milena. Below is Milena's three-step guide to help women reinvent their styles.
How do you reinvent YOUR style?
"Don't restrict your style to a past version of yourself."
"Embrace different fabrics, clothing cuts, and color palettes to reflect an evolution within yourself."
"Avoid following every fast fashion trend on social media, your signature style is timeless just like your impact on those around you."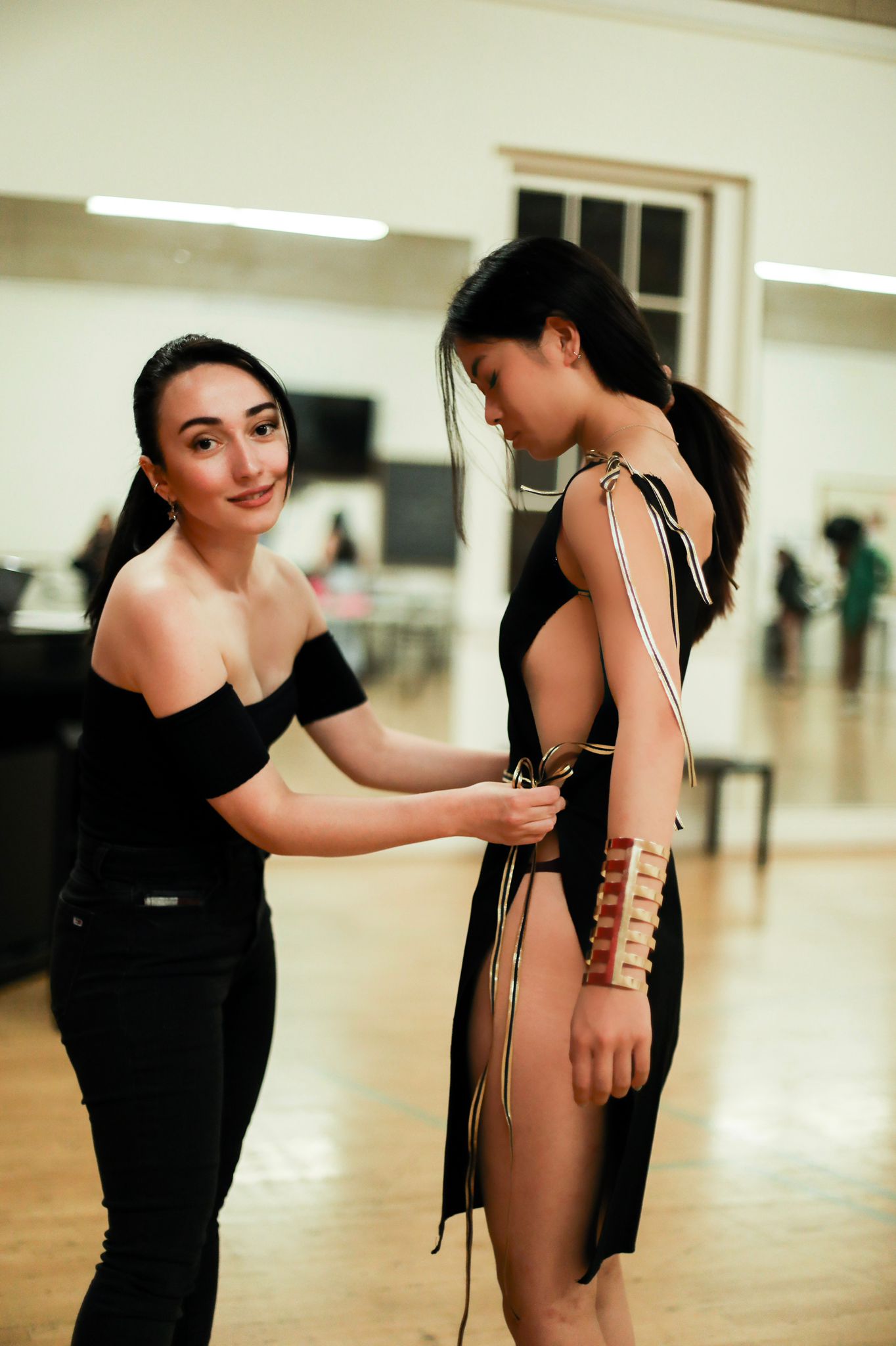 Milena (featured in the far left) tailoring her handmade dress for Melba's runway debut at the USC Fashion Industry Association's 2022 Spring Fashion Show.
–Milena Sadigova
Backstage of Melba's runway debut.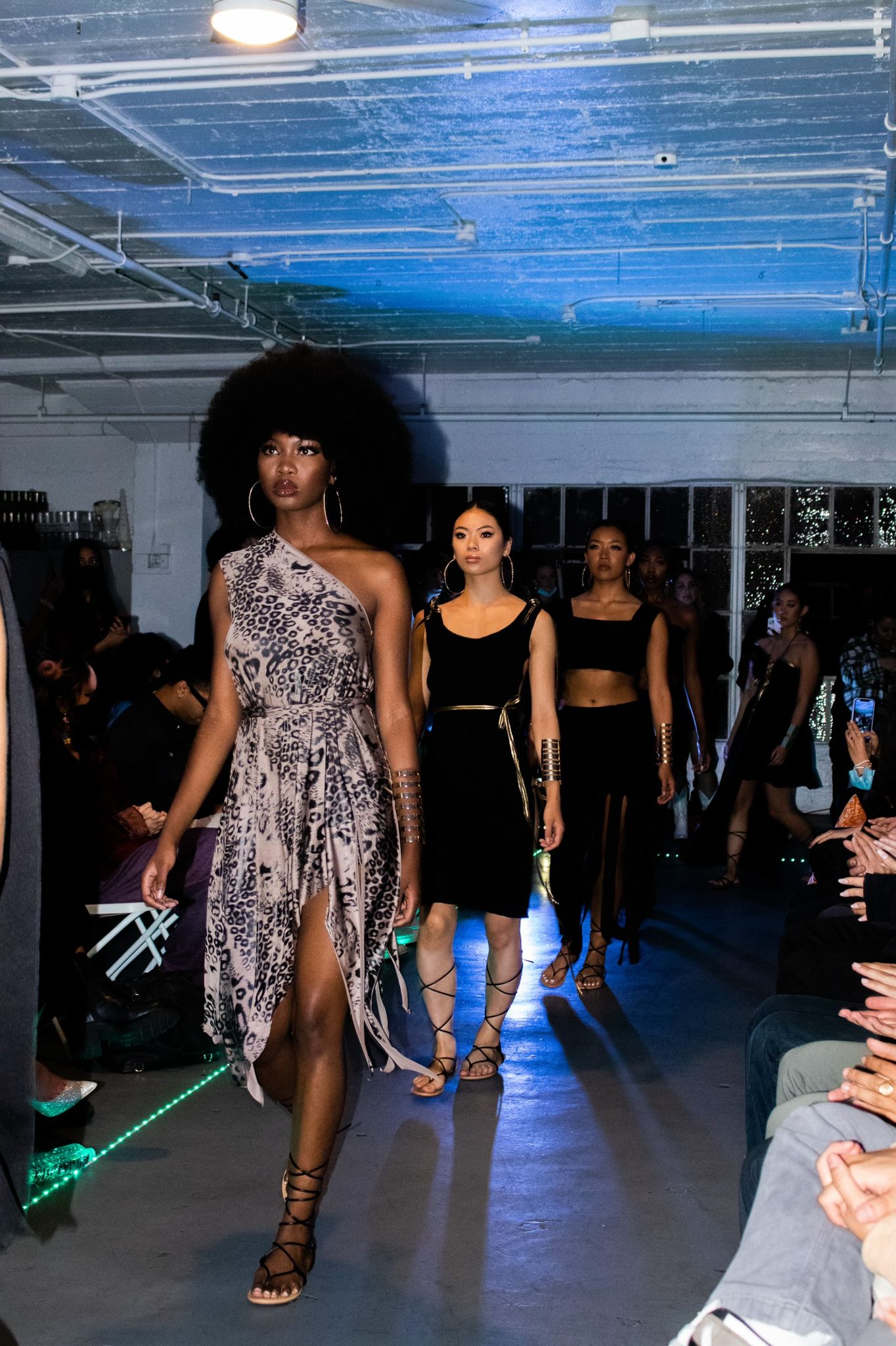 Melba's runway collection, B.C. to Modern Times, was featured in the USC Fashion Industry Association's Spring 2022 Fashion Show. The collection paid homage to the evolution of humankind by highlighting our ancestral roots in nature. It featured animal prints, gold embellishments, warrior-style designs, and black fabric that symbolizes the lack of light in natural caves.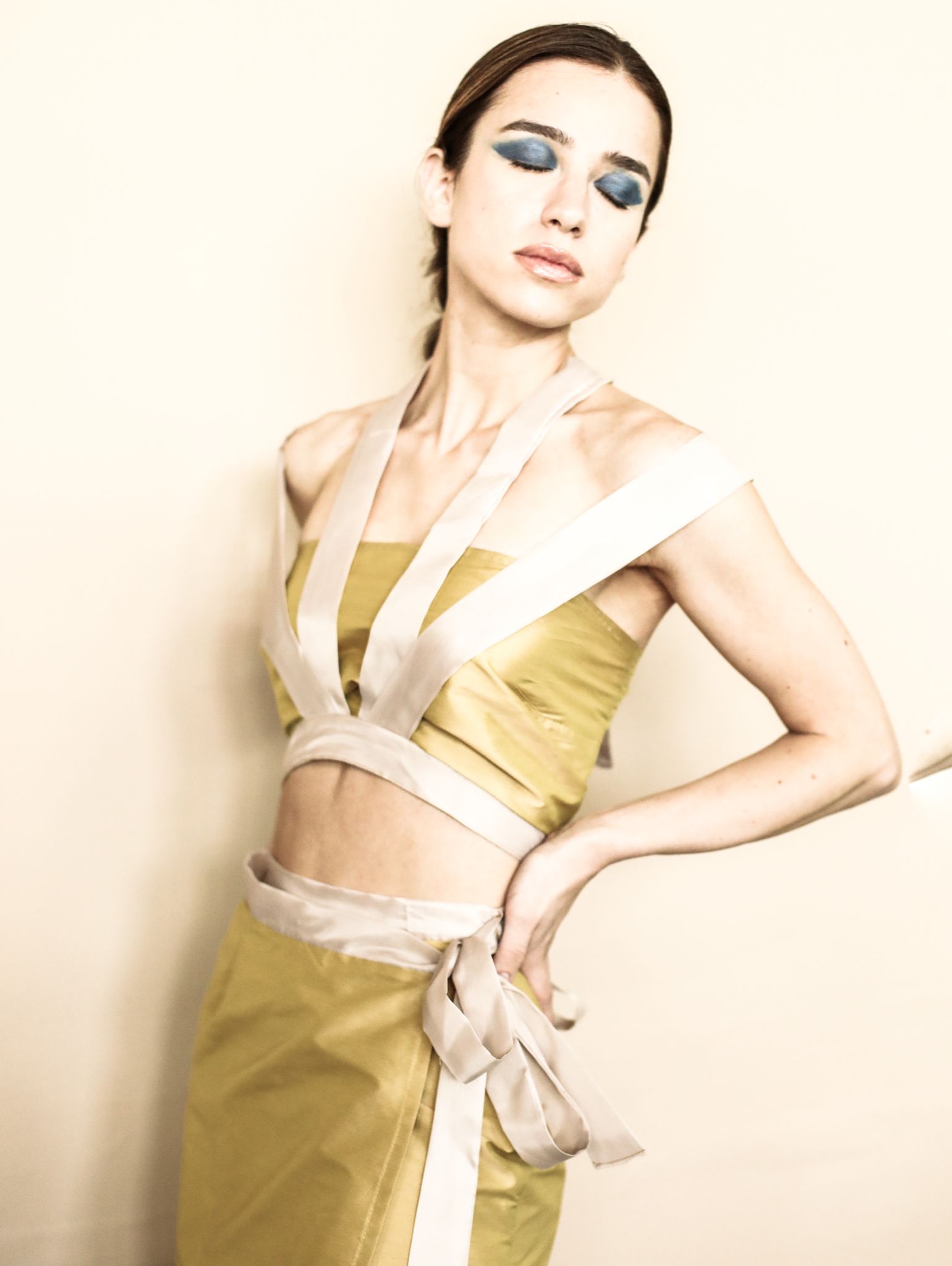 Featured above is one of Melba's exclusive designs from her most recent collection, Nature on My Mind.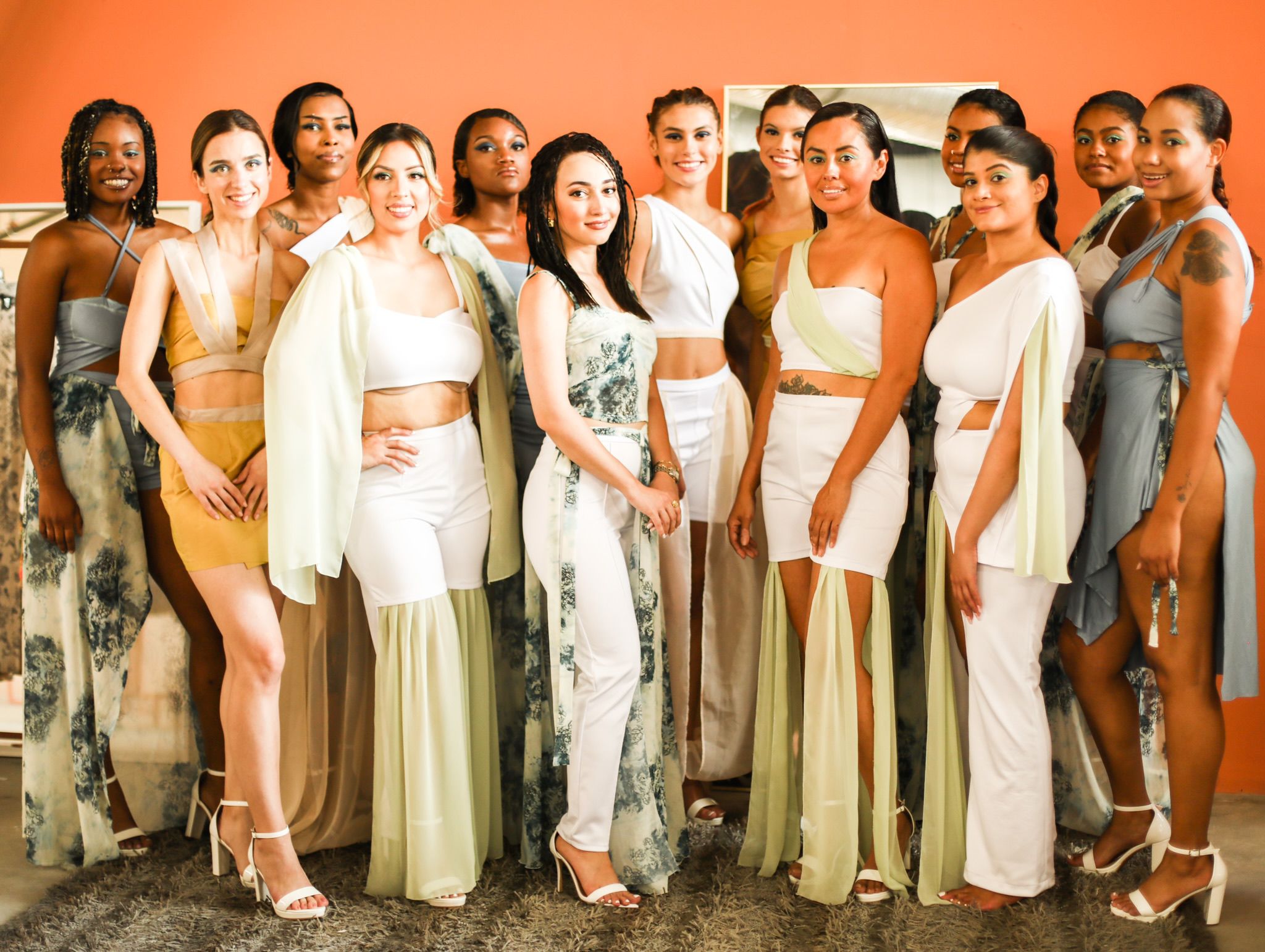 Melba's collection, Nature on My Mind, was inspired by Milena's time in Los Angeles. She selected colors that reminded her of the beaches in Los Angeles. The draped garments symbolize the ocean's tides, sand traveling with the wind, California's blinding sun, and the clouds above the sea that you can't touch but long to do so… Milena makes these natural occurrences tangible.
Milena (featured in the center) surrounded by a sea of her designs from her Nature on My Mind runway collection.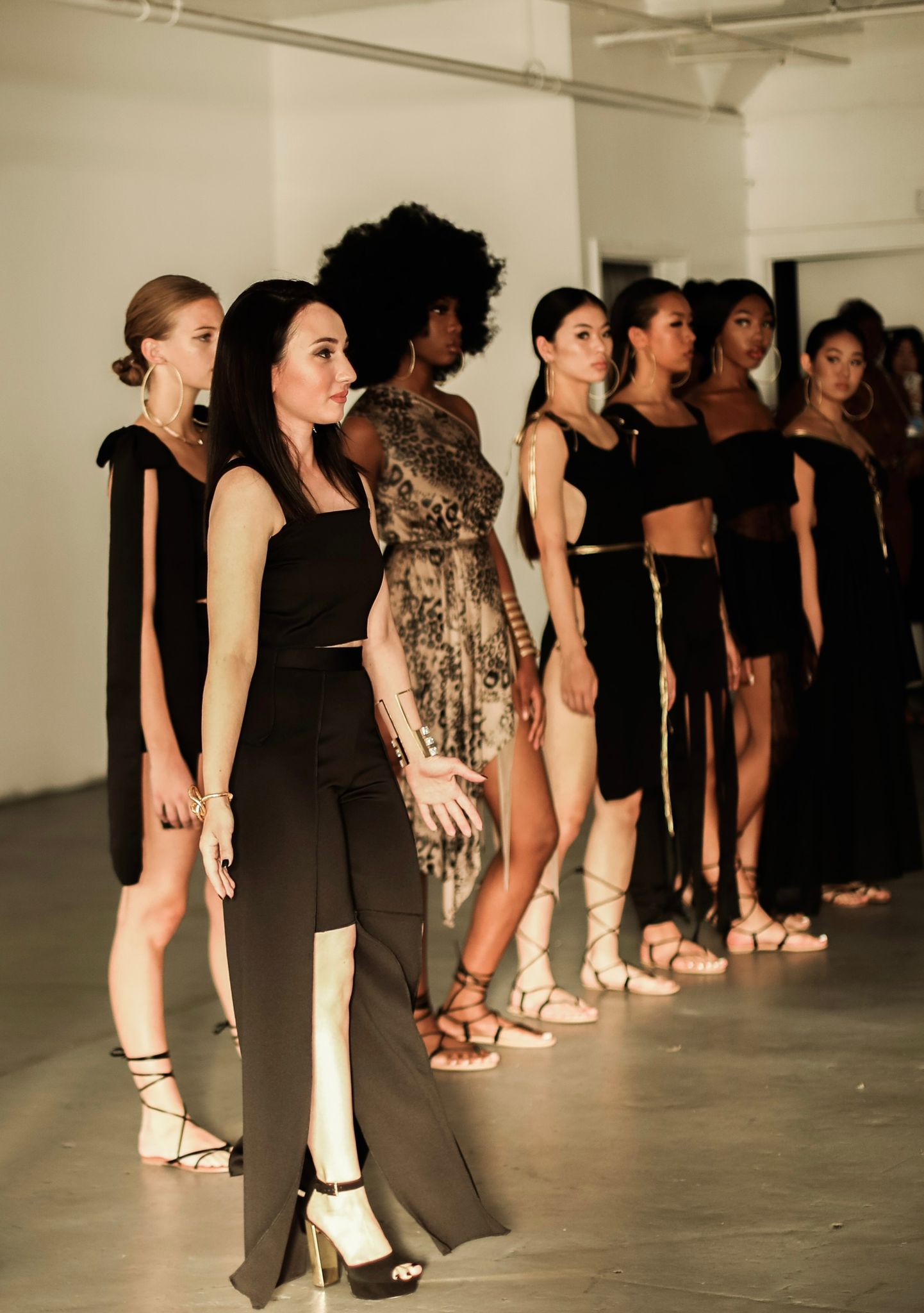 Melba's B.C. to Modern Times Collection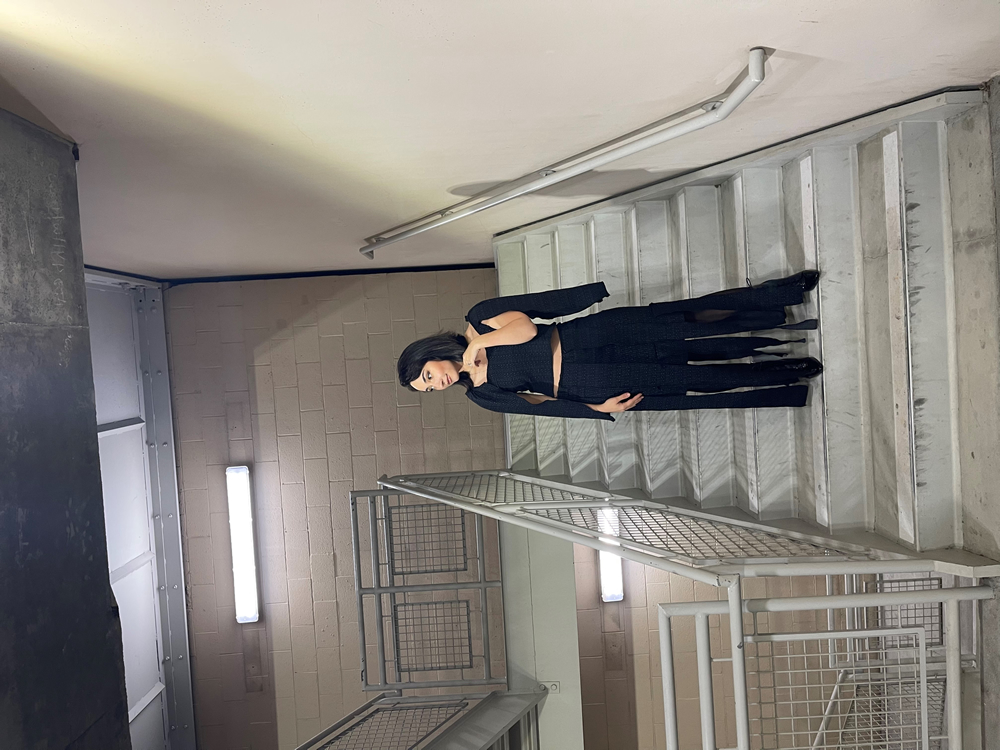 Milena brings another one of her sketches to life.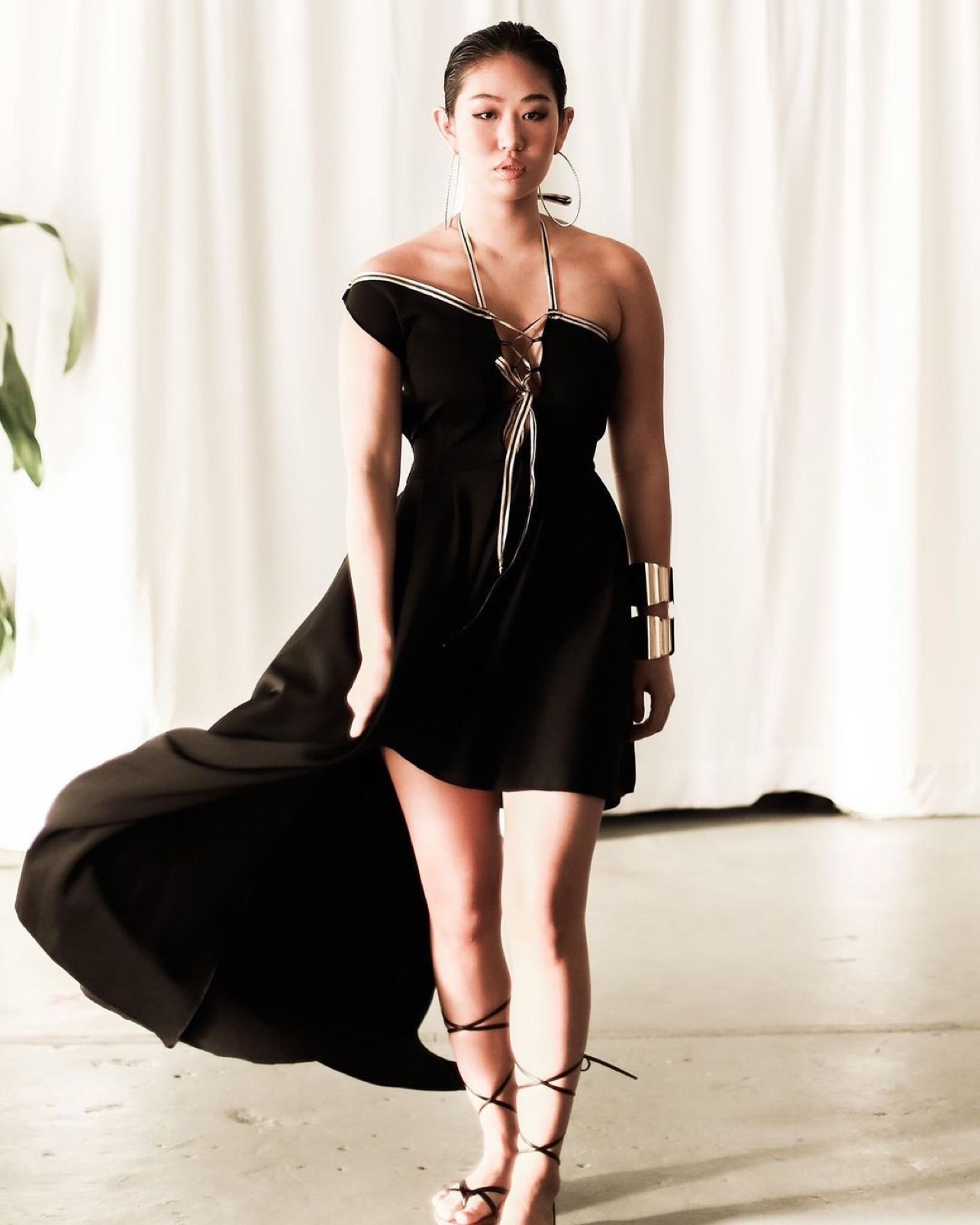 Milena's cuts and fabrics are intended for movement.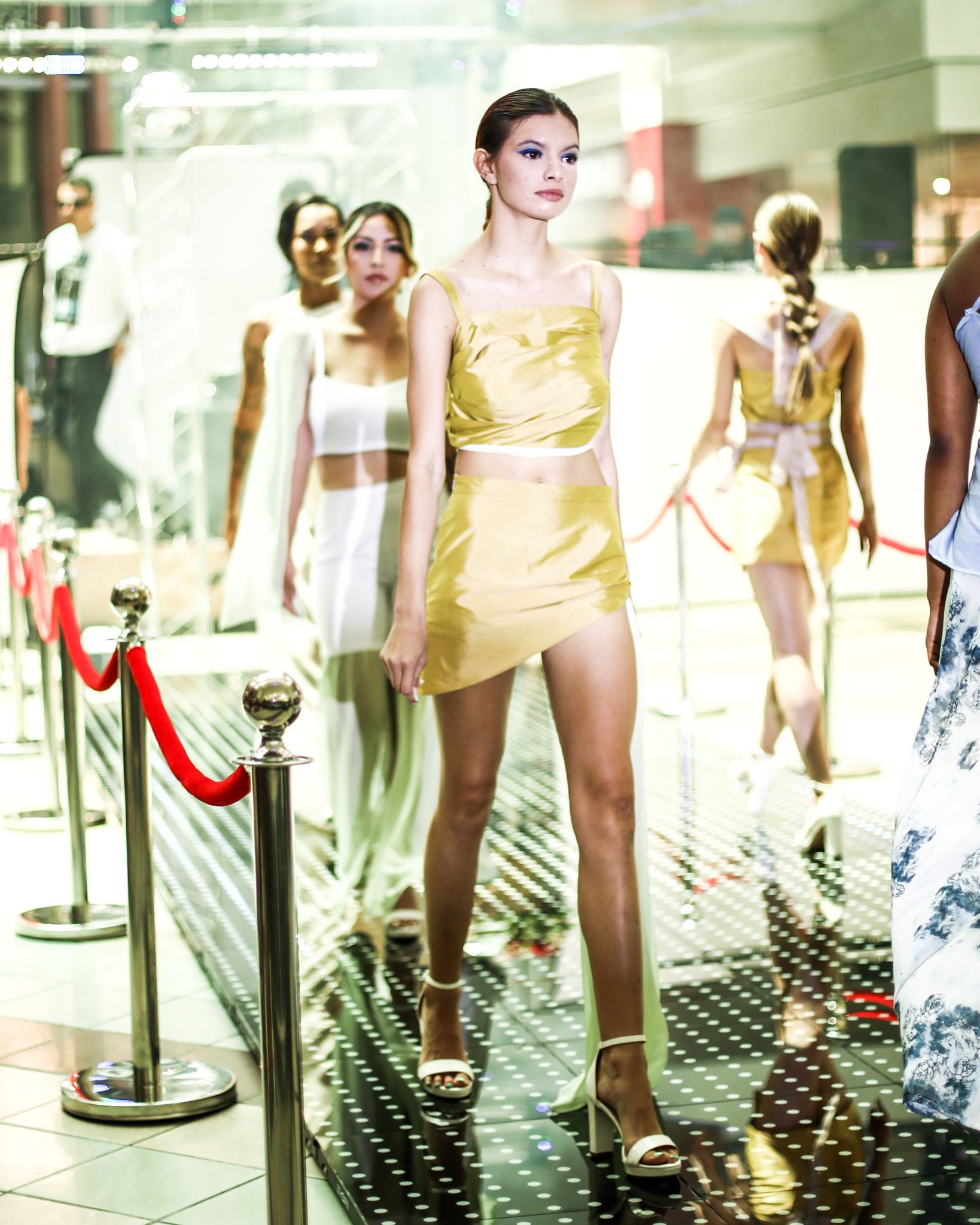 Learn more about Melba below:
Instagram: @fashion_by_melba
Melba Store Address & Hours:
Moreno Valley Mall
22500 Town Cir, Unit #1040
Moreno Valley, CA 92553
11AM – 8PM Mon. – Sat.
11AM – 7PM Sun.
Photographer: @leylaabask.photography