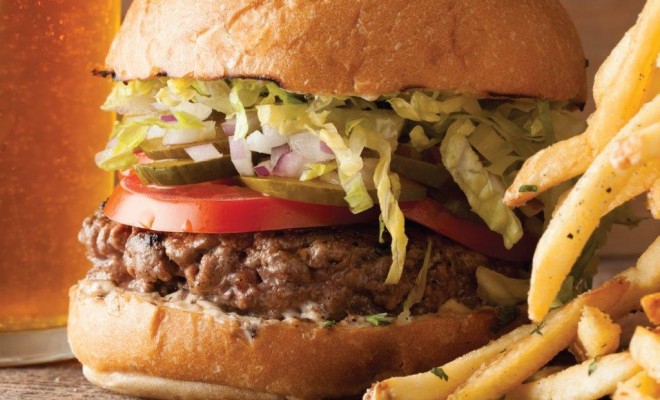 Paul Martin's American Grill
|
Restaurateurs Paul Fleming and Brian Bennett, had a vision for a restaurant they wished was in their neighborhood — a place that serves dishes made from scratch with the highest quality ingredients, prepared simply and well, and offered at accessible prices. Embracing this concept and carrying these values into the restaurant kitchen, Paul Martin's American Grill was born and today, our motto remains "Seasonal & Delicious".
At Paul Martin's American Grill, everything on our menu is prepared with traditional cooking methods using the freshest raw ingredients. This means our meats arrive whole to slice, our whipped cream begins with whole vanilla beans, our burgers are ground fresh daily, et cetera. In our kitchen, you'll never find pre-made sauces, frozen products, or shortcuts.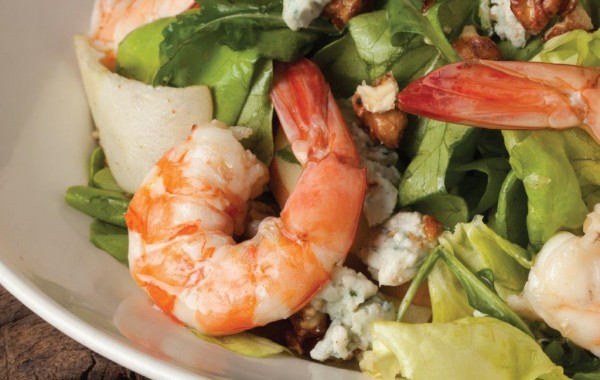 Need a recommendation? Try our "Brick" Chicken. We debone all-natural free range chicken and marinate in rosemary, thyme, garlic, and olive oil overnight. It's then cooked skin side down and weighted down with a cast iron pan to sear in the juices and served with housemade mashed potatoes, fresh herb jus, and housemade za'atar croutons.
Alongside our food, we offer an extensive wine list, craft beers, and house-infused spirits. With nearly 100 wines to choose from, most are offered by the glass. In our list of beers, we include rotating handles from local breweries. For our cocktails, we take pride in perfecting each recipe with the top spirits and infusing our own vodka. During happy hour, selected wine, beer, and cocktails are $5 – $9.
In a casual environment with an upscale vibe, you'll feel comfortable while enjoying the best service and the highest quality ingredients. It's the restaurant you go to for great food and fun times. Happy hour, lunch, dinner, or brunch – there's an occasion for everyone. Stop by to discover our menu, weekly Chef Specials, and daily happy hour. So, what are you waiting for? Visit paulmartinsamericangrill.com to make a reservation and see for yourself!
Now with seven locations in California, Fleming and Bennett aim to spread their principle of organic and sustainable foods even further. Paul Martin's American Grill opened in Scottsdale, AZ and recently in Dallas, TX. Their tenth location will open 2016 in Pasadena, CA.