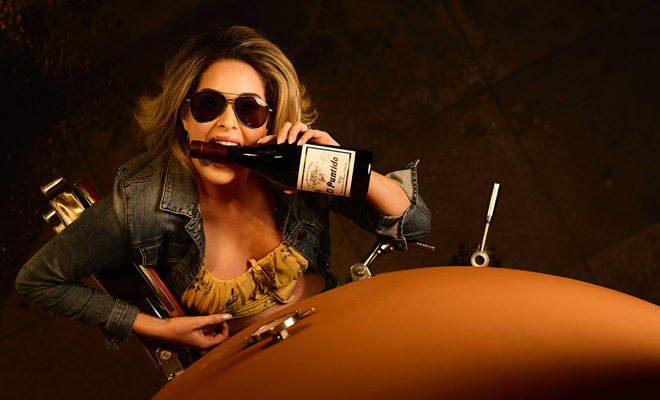 Love Wine? Meet Your New Bestie
|
Blonde Bombshell Maria Valetta is HOT on the Vegas Scene When It Comes To Wine And Food.
Known as @MariathewineBlonde on Instagram, Maria Valetta is making her mark on Vegas, and putting WINE front and center. Her fun, alluring, and sometimes full-on crazy wine pics on Instagram from the places she's traveled around the globe, to her winery adventures, and her highlights of the Las Vegas food and wine scene will entertain, but don't be fooled…she has some serious wine knowledge.
This "Wine Blonde" defies the typical blonde stereotype… she's received her Certified Sommelier certificate (CS) from The Court of Master Sommeliers (CMS) and equally as important, holds a Diploma in Wine and Spirits (DipWSET) from the prestigious Wine and Spirits Education Trust (WSET) of London. She's also a certified Specialist of wine (CSW) with the Society of Wine Educators (SWE). In other words, a lot of studying and a lot of blind wine exams. But what's most important for Valetta, is educating people about wine while making it fun and approachable.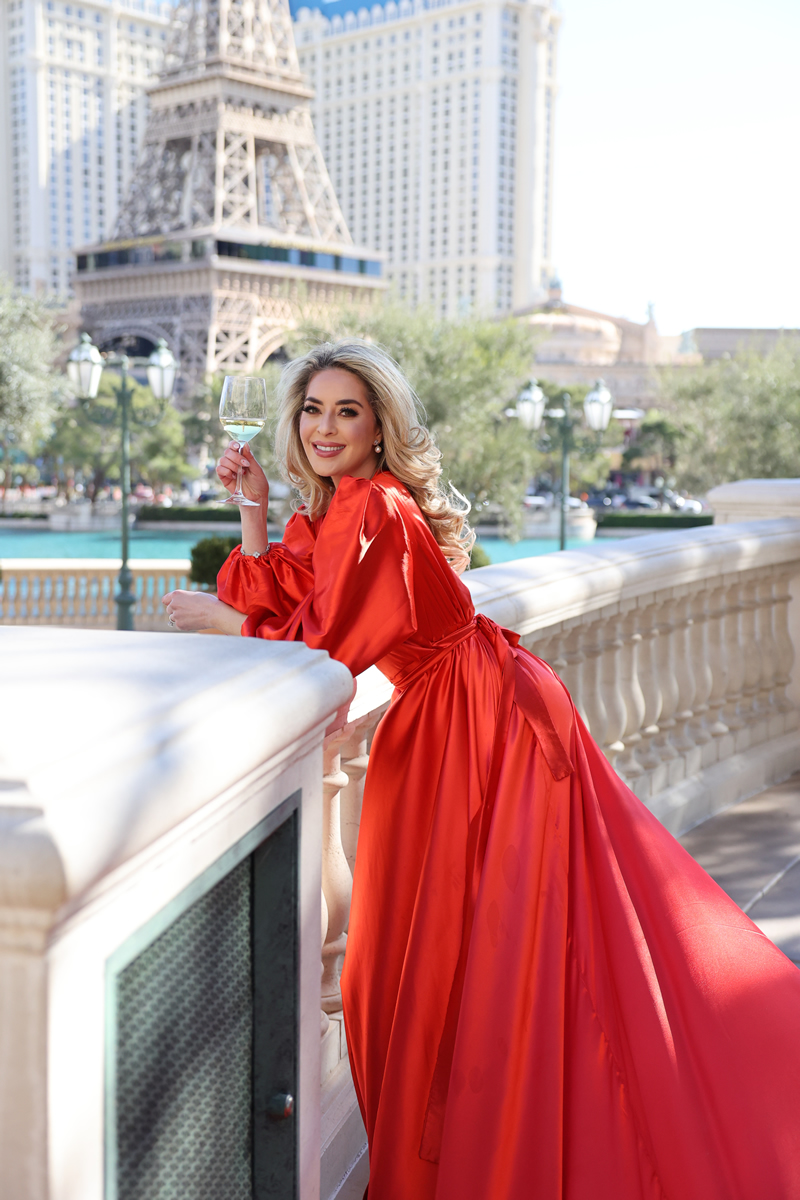 As a content creator and investor for the recently launched CorkRules app for iOS she's making strides in helping others find wines they love by making wine easier to order in restaurants. Plus, she's heavily involved in the food and wine scene here in Vegas. She helped create the CorkRules podcast, where she (along with other CorkRules sommeliers who follow her format) "review" restaurant wine lists, covering everything from: what to order by the glass, the best wine and food pairings, the best value wines on offer, and the celebration wines worth dropping the big bucks on. While the podcast started with coverage of New York City restaurants, Maria has already over a dozen Las Vegas restaurant wine lists featured on the CorkRules podcast (which you can find on your favorite podcast platform and on CorkRules.com) with more coming monthly.
Recently she also took on the position of Co-Host and Chairwoman of the Vegas Food & Wine Festival taking place at the Palms Casino October 4th-8th. While the festival has been around for over 15 years, she promises this one will be bigger and better than ever thanks to her help with lining up chefs, wineries, and top sponsors.
Vegas2LA Magazine had a chance to catch up with MariaTheWineBlonde over a glass of wine and learn more about her efforts in Vegas.
V2LA: How long have you been in Vegas and what brought you here?
MTWB: We moved to Vegas a little over 3 years ago now, for my husband's job. He is the President of Resident and Affiliate shows for Cirque du Soleil – we moved to Vegas smack in the middle of the pandemic, so it's been quite a ride to see it come back to life, especially the food and beverage, and entertainment industries. We are both very immersed in the Vegas community now, and we enjoy the connections and friendships we have made along the way.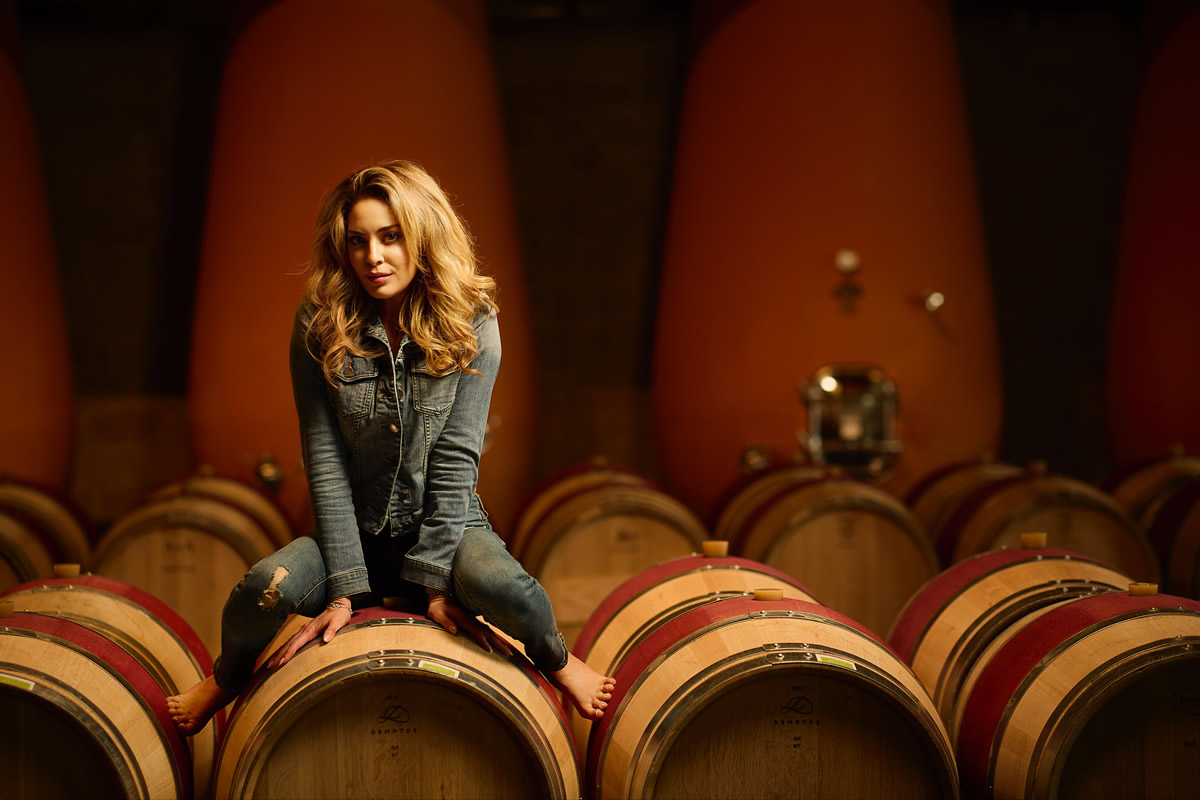 V2LA: Tell us more about the 2023 Vegas Food & Wine Festival in October
MTWB: This year's festival is going to be an over-the-top, can't-miss event! The backdrop of the Palms pool deck is just perfect, as it allows the chef's open air to cook whatever they want, they can really fire it up, and the cabanas make for an ultra-exclusive VIP section. Adding to that, we also have the inside of the attached nightclub for our very VIP Nicolas Feuillatte Champagne Bar and the high-end pastry stations featuring the entire Wolfgang Puck pastry team and many other talented confectionery chefs; you can be sure, this is going to be one hell of an epicurean event.
V2LA: What are you most excited about for the festival?
MTWB: Honestly, – that the event gives back to the Las Vegas community. All the ticket proceeds go to helping kids with cancer through the local Las Vegas volunteer-based charity Critical Care Comics.
V2LA: Tell us how the App CorkRules makes it easier to order wine in restaurants.
MTWB: Once you download CorkRules, you then create a profile by selecting the varieties of grapes you like to drink, the regions you prefer such as France, California, Spain, etc., and the price point you want to spend, when ordering a bottle. Then, once you're at a restaurant in our database, CorkRules will know it and will pull up the wine list and make suggestions for you, based on your preferences and the wines you previously drank at other restaurants.
V2LA: Wow that's helpful! Some of those restaurant wine lists are long and I imagine intimidating as well for many people.
MTWB: And that's the thing, we want to make it easier; we just want more people to drink wine. We want to work WITH the Sommeliers. In fact, I have interviewed sommeliers on the podcast and we talk about their wine list and I ask them to give their own wine recommendations. But think about it, a restaurant Sommelier can't be at every table, and there are some people who feel intimidated asking questions or for help, especially in front of guests or clients, so CorkRules can help. It gives them tailored recommendations, making it easy to confidently order a bottle of wine for the table.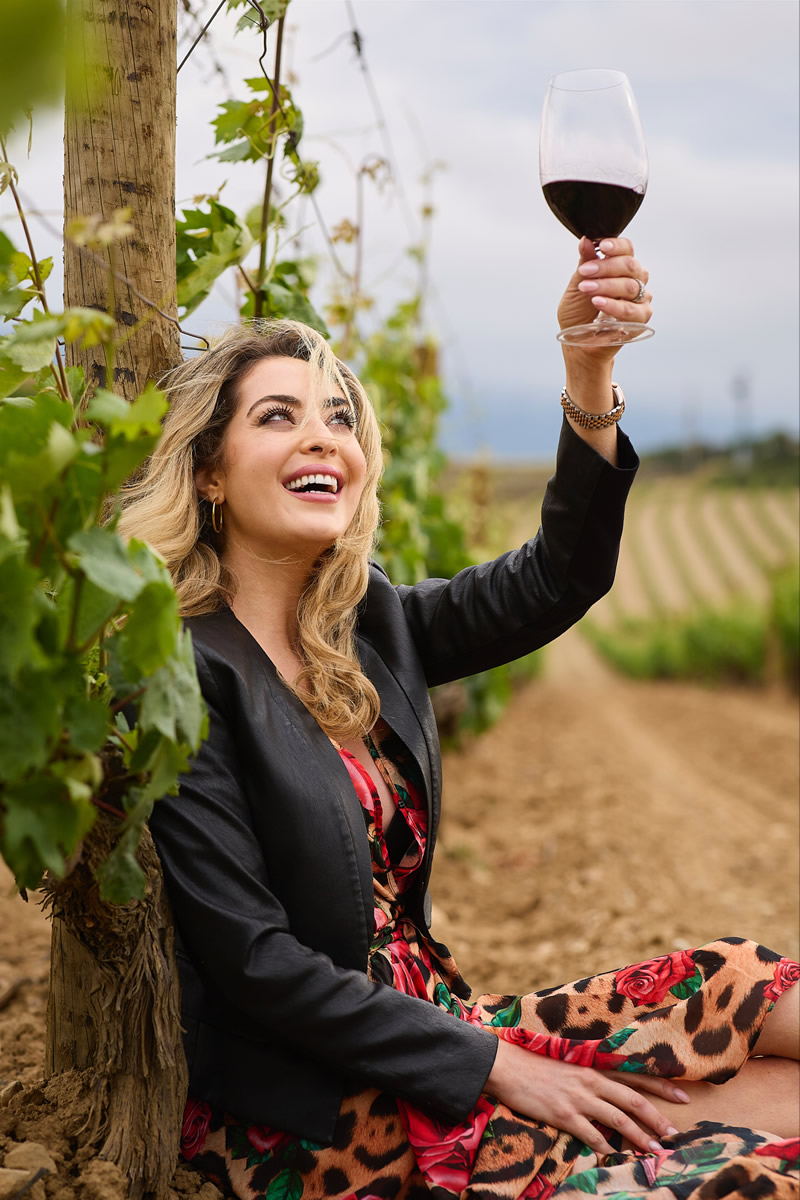 V2LA: What other features do you have on CorkRules and what features do you see coming as it continues to evolve?
MTWB: Right now, we do have a very cool social component, where you can post pictures and videos of the wines and food you ordered at a restaurant. If I "check-in" at a restaurant you can see which bottle of wine I ordered, you could then choose to order that same wine. You can even hit the "CHEERS" button if you like what someone posted. It makes it more fun and interactive. We also recently launched the ability to ask one of our CorkRules Sommeliers questions within the app.
Going forward, we would like to see CorkRules working closely with the restaurants, featuring their sommelier's top wine picks, and even offering special food and wine pairings for CorkRules users at restaurants. We would also like you to be able to order a bottle of wine ahead of time and have it decanted, and ready for you to drink and if you really love a bottle, you could ship a case of it to your home. There are so many ways that CorkRules can be a great tool for wine lovers.
V2LA: Thank you Maria we hope to see you and CorkRules at the Vegas Food and Wine Festival Grand Tasting on October 6th and 7th 2023 at the Palms Casino.
Maria's Top 3 Tips for Finding "Value Wines" on a Restaurant Wine List
1.) Look For Less Popular Grape Varieties
Chardonnay, Cabernet, and Pinot Noir get all the attention (and the high prices) so instead try Assyrtiko, Barbera, Nerello Mascalese, or anything else that sounds interesting, there are so many amazing grapes to discover.
2.) Experiment With Different Wine Regions
For example, if you like Pinot Noir, try one from Italy, Germany (where it's called Spätburgunder), or, Patagonia in South America; they will usually be better priced on the list compared to the famous Pinot regions of California and Burgundy France.
3.) Download CorkRules
This will enable you to filter the wine list by "Value Wines". But, remember that a "value wine" doesn't necessarily mean the cheapest wine. Higher-end bottles can often be a better value overall because they usually aren't marked up in price as much as inexpensive bottles.