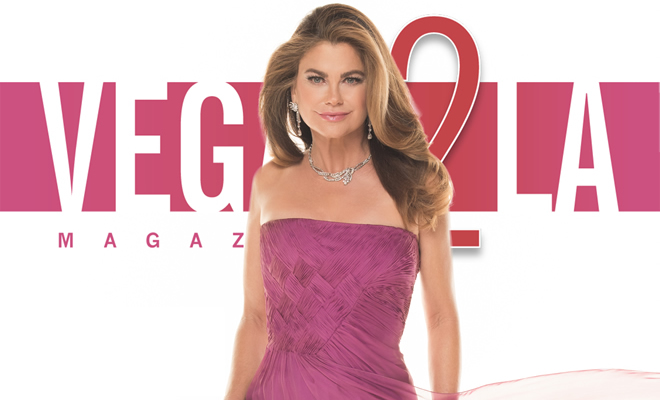 Kathy Ireland
|
Exceptional Change Maker and Trendsetter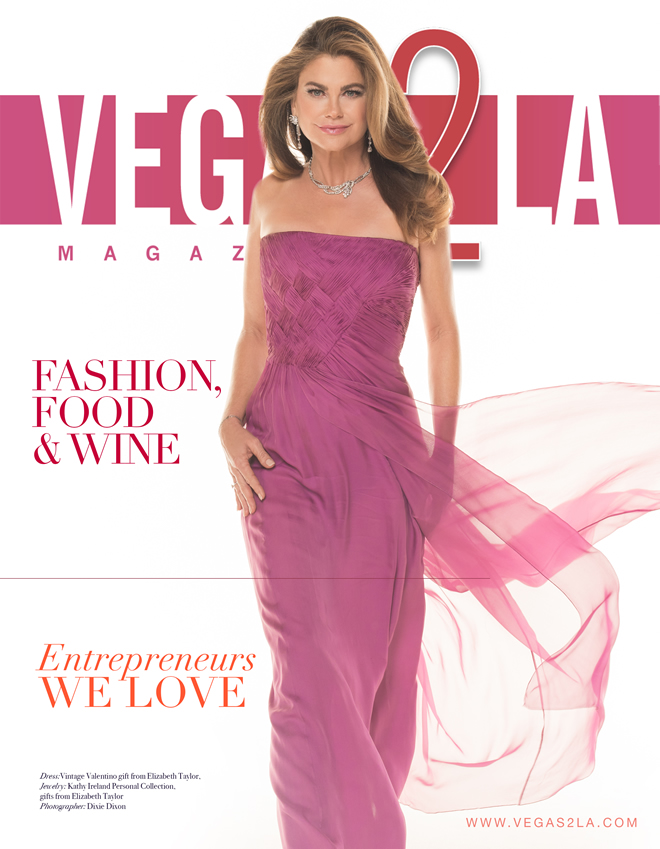 What comes to mind when the name 'Kathy Ireland' is mentioned? For most people, it's the 1989 cover photo of Sports Illustrated magazine graced by the former supermodel which went on to become the most profitable single issue of SI ever made. However, her story goes far beyond that.
Through visionary leadership, hard work and passion, she has meticulously nurtured and built the brand marketing company, kathy ireland World Wide (kiWW) from a well formed idea into a mega business empire. In 2011, she moved an astounding $2.9 billion worth of licensed products at retail, making her a bigger licensor than the formidable trio Martha Stewart, Ralph Lauren and Tommy Bahama.
"To be a successful entrepreneur, if you don't hear no every day you are not trying hard enough, you have to be willing not to gamble but to take calculated risks", Kathy says. Over the years, this has been the mental model she successfully managed to communicate to other team members at kiww.  She constantly attributes the success of kathy ireland World Wide to relentless teamwork and dedication. Just recently, they were listed as the 25th most powerful brand globally by License Global Magazine.
"From day one, the key for us has been listening to our customers and constantly learning from her," Ireland says. kiWW® possesses the unique ability to translate trends and design impeccable products for all markets and price points, allowing its reach to cut across a wide variety of consumer wants. Ireland's empire spans home furnishing solutions from leather furniture to cabinet tops and ceiling fans, all the way to signature Kathy Ireland socks and wigs. The impact of their amazing products is also felt in the apparel, skincare, accessories, and weddings niches.
In an exclusive interview Kathy Ireland, CEO Kathy Ireland World Wide, the former ace supermodel turned business mogul shares insightful thoughts on her entrepreneurial journey, achievements, family and faith.
1. Business Partnerships: Please tell me how you go about working / partnering with other brands and small businesses. What types of companies do you choose to work with?
Our most important issue is integrity. We seek companies whom our work will benefit. We always consider others more important than ourselves. At Kathy Ireland Worldwide, we need and want a seat at the table which will help our clients scale and where possible, Blitzscale. We've taken companies from $250,000 annum to $300,000.000. It isn't easy. It can and  does happen, when the right elements combine.

2. What inspired you to branch out to so many fields?
-Inclusion is critical. We are a very diverse group of people and yet, we're aligned on values and integrity. Fashion. Home. Real Estate. Publishing.  Furniture. Flooring. Lighting. Weddings. Resorts. Insurance. Television.  Recorded music. Film. Personal Care. Food. Health. CBD, and artist management are a few of the verticals of Kathy Ireland Worldwide and our subsidiaries. We've managed so many amazing careers. Dame Elizabeth Taylor. Magic Johnson, Anna Gunn of Breaking Bad. Janet Jackson.  Vanessa Williams. It is an honor to serve the finest athletes in the world. I serve on Serena Williams' Advisory board, the NFL PI Board, the WNBA PA Board of Advocates and numerous philanthropic boards as well.
3. Since you started your career, what changes have you seen, both in your industry and within the industry it operates?
-The empowerment of women. We've come a long, long way and still there are too many limits on women and people of color. Change is occurring…albeit, too slowly.
4. What would you say is your biggest achievement in your career?
– Never sacrificing my Faith for our business and placing being a mother, wife and daughter, far ahead of being a CEO. If you run a phenomenal business and bungle your Faith and family, in my eyes, for me, personally, that wouldn't be success. It would be the worst kind of failure.
5. What were your previous experiences in the media and how has it helped you in your current role?
– The media doesn't usually understand our company. Many people don't do the essential homework or ask a question like this one. So many celebrities present endorsements as branding. That's not running a conglomerate. Making payroll. Determining margins. Scaling. Human Resources. Legal. Sales. All of those arenas arrive and thrive on my desk.  My Chair ship and CEO responsibilities are equal and often greater time consumers, than my design work. Thank goodness for Jon Carrasco!

6. What challenges have you encountered as a woman working in the corporate environment and how have you overcome them? On a similar note: What advice would you give to other women looking to succeed in your industry? What attributes do you believe are vital to reaching the top of your industry?
-My old job description was 'shut up and pose.'. I rejected that when we started our company. One of the worst was having a fashion meeting on expansion and a gentleman, said 'why not let the men handle this…you're pregnant. stay home and make pretty babies.' That relationship was not for us. I wondered for years, what signal had I sent to that person for such a strange reaction. Today, I enjoy sharing with women to enjoy the rejection. If we aren't rejected regularly, we're accepting what people want us to have, versus what we want for ourselves. Please don't allow other people to define YOU! Stamina and having a purpose are crucial. As written in my favorite Book, "Let us run with perseverance, the race marked out for us." One of my family members often says, Cursum Perficio…which may be Latin for I Complete My Course. I love that.
7. Which one of your projects is your absolute favorite?
-The ones we are about to do next… because we haven't done them  before….

8. What does the future hold for you? Are there any specific projects or major developments on the horizon that you would be willing to share with us? Do you have any new secret project we can tease with?
-We are investing in Sober Living and Recovery housing. Many of our beautiful real estate projects are designed for single Mom led families…in partnership with Phil Baratelli, we offer Kathy Ireland American Home, affordable and beautiful…Our kitchen design entity, GKC Kathy Ireland is the nation's largest independent kitchen renovation center. Home Depot and Loews are both, naturally larger, however we are growing… A major recording project that celebrates the music of The Beatles with 8 time Grammy Award Winning artists and a brilliant new artist, Natalie Hanna Mendoza, who is the featured and fabulous guest artist on the project. And we're eager to see Vanessa Williams return to London and Broadway.  Vanessa was in previews for City of Angels in London, when simultaneously, COVID 19 shut the show down, and infected my husband, Greg, who is an emergency room physician. Greg, was treating people with this strange infection, without knowing what it was. Our President and CMO, Stephen Roseberry, was also struck by it. Everyone has fully  recovered.

9. In regards to maintaining work life balance what advice do you have for women (or people in general)? How do you get "there" being a billionaire and still enjoy every moment?
– Despite reports to the contrary, and incredible annual sales, our family members are not billionaires. Much of what we earn, we give away before it arrives. Our merchant banking program, Ireland Pay is one example. 51% of our proceeds are given to nonprofits, each time someone uses our service and swipes their card. We also promise to save every company money, if they choose to work with us and help people in need. 
– Our team. We've been family for 31 years next month. There are millennial's, Gen Z and Gen X, Boomers and members of the Greatest Generation who are with us today. The amusing thing to us is listening to older people speak about the needs and wants of younger people. We hired young folk, listened, learned and grew together. Our most mature team member is 97 and still carrying a heavy work load. Amazing. My love and deepest thanks to our EVP and Global Creative Director, Jon Carrasco. Jon is the brother I always dreamed of having and he believed in me when very few people did. Tommy Meharey, our youngest Board of Directors member, a millennial and Marine, as well a wonderful husband and father of two, Chef Andre Carthen, Steve Rosenblum, who is a rock for all of us, Brittany Duncan, our Creative Implementation Officer, who receives honors regularly for outstanding leadership and excellence, amongst young executives. Dee Sterling, who has been with us since day 1 and my Mom. Barbara Ireland. Without Mom, it would never have happened. Finally, our public relations leader, Rona Menashe, Co-president of Guttman Associates is fount of wisdom and talent. There are  so many other people, who I would love to mention, however, many of  them are private and we must honor their wishes.

11. How do you actively support other women or those at a disadvantage looking to succeed? Do you have any projects outside of your work, or any initiatives that your firm offers that you would be willing to share with us?
– I hope I've answered that in the questions above. Have always believed in being a feminist and empowering women in tangible ways which is the way we lead our company and our lives. It's glorious to experience a generation of women who admire what we're doing. Serena Williams, Ashley Graham,
Sharlee Jeter, Emily Ratajkowski, Kate Upton and our WNBA players. I admire so many women. Vanessa Williams, who can do absolutely everything and always looks amazing while doing it. Anita Baker, who is my Shero and Elizabeth Taylor, who taught our family countless lessons of courage and love. Elizabeth's cherished Academy Award for Humanitarian Service to the world's fight against HIV/AIDS, rests on our mantle each day, reminding us that we must be a human race and do so much more for each other.
 We must embrace each other in Love and always fight hate.  We need each other. It's time to take that need seriously. Faith reminds us of the importance of Service. Each morning, after reading my Bible, it's vital to ask, who will we help today? Each night, after reading Scripture, the question is, who did we help today? It's not needed to think less of ourselves. The key? We might think of ourselves less often, by focusing on others.