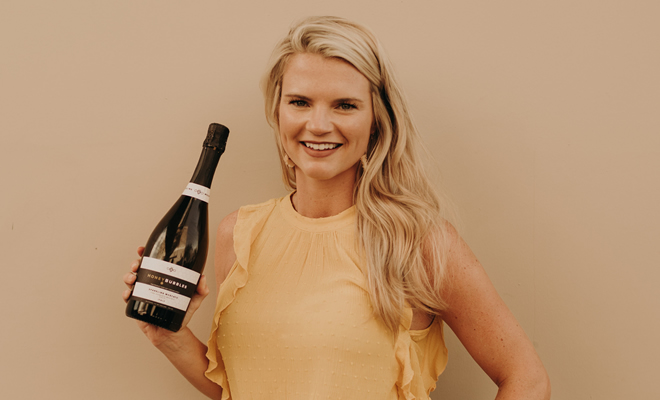 Honey Bubbles!
|
LOCAL GAL WORKING TO SAVE HONEYBEES AND HUMANKIND… ONE WINE BOTTLE AT A TIME
Boulder City native Christiana Gifford has blazed a trail in the wine industry; making a name for herself as a major entrepreneur and creator of her own brand, Honey Bubbles!
While attending UNLV, she worked part time in Hospitality which ignited her love of wine.

Upon relocating to California and attending a wine education program, Christiana met Scott Rough garden, who would go on to become her business partner in Honey Bubbles. "Our love of uniquely produced Moscato…a semi sweet sparkling wine, led us to where we are today" says Christiana. "We started several years ago, hauling boxes of wine and delivering from our car."
The wine is like nothing else out there. It is a blend of the Noble Muscat Grapes located throughout Northern Italy. Honey Bubbles has half the residual sugar that most Moscato's have, as a result of a prolonged fermentation process. It also has a slightly higher Alcohol By Volume at 11% which allows it to pair with a variety of delicious cuisine.

"Along with our great wine, we wanted to giveback and that's what led us to the name of the wine and our efforts to help save the honeybees."  
 Christiana wants to spread awareness about theimportance of honeybees, and why they are disappearing.  These insects pollinate more than 80% of all flowering plants including 70 of the top 100 human food crops.  In fact, one in three bites of food that we eat, is derived from plants pollinated by bees.  " We are growing more than ever and we are so humbled to be playing a part in the protection of this extremely vital and crucial animal species."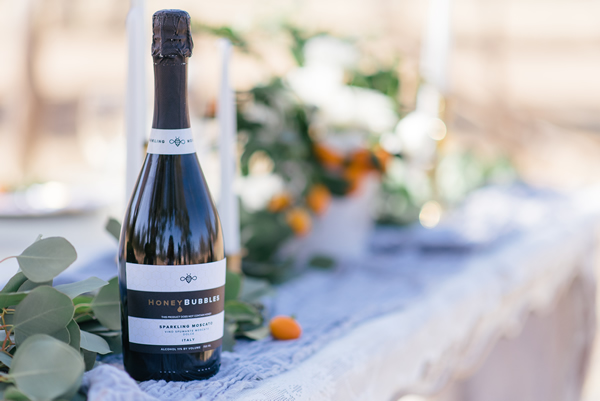 Christiana and Scott truly have the brains of an entrepreneurs and the hearts of a philanthropists; they donate part of their proceeds to organizations that lobby for humane beekeeping regulations,programs that promote education on Colony Collapse Disorder, as well as beekeepers themselves. They also support an organization called Honey Love,that educates and performs ethical removal of bees and relocates them in place of exterminating.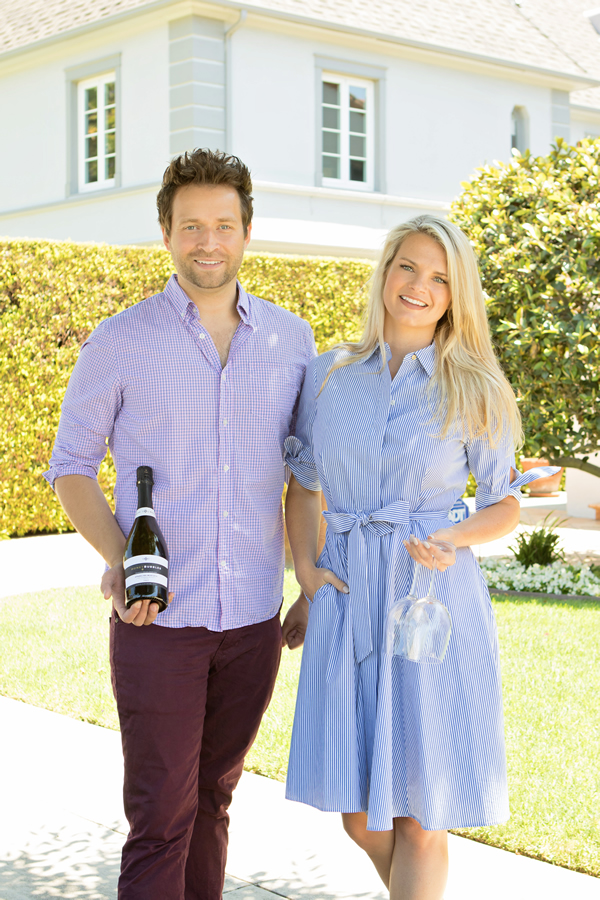 What can we look forward to from this luminary businesswoman? Christiana is coming home this NYE to celebrate distribution of Honey Bubbles in Southern Nevada!  "I am looking forward to ringing in 2019 in my home town Las Vegas and cannot wait to save bee's together. " Christiana invites Nevadans far and wide to come join her and celebrate what is hopefully a new life for our planet's bees. 
Where you ask? The Brand New Sterling Club at Turnberry Towers, a lifestyle club known for its exceptional service and luxurious amenities. The ultimate invite only event of the year in Las Vegas.

You can follow Christiana's journey as a wine entrepreneur and Honey Bubble's mission to save the Honey Bees.
Instagram: @honey_bubbles_wine