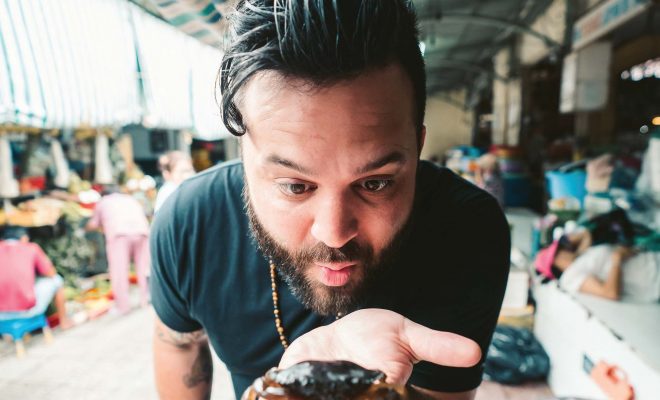 Chef Marc Marrone
|
You may have seen him on the Travel Channel, teaching viewers how to make LAVO's famed one-pound meatball, followed him creating new dishes on his Instagram account, or even caught him on the inflight entertainment if you flew United recently. Marc Marrone wraps up more than a decade with TAO Group with the honor of Las Vegas Food & Wine's Chef of the Year.
Marc's love of food began early on, inspired by his Nana's homemade cooking, growing up in an Italian American household in New York City and assisting her in the kitchen. At 15 he began working in various restaurant kitchens, getting experience at a steakhouse, and then with French and Asian cuisine throughout high school and college. He furthered his education, graduating from the French Culinary Institute in New York City.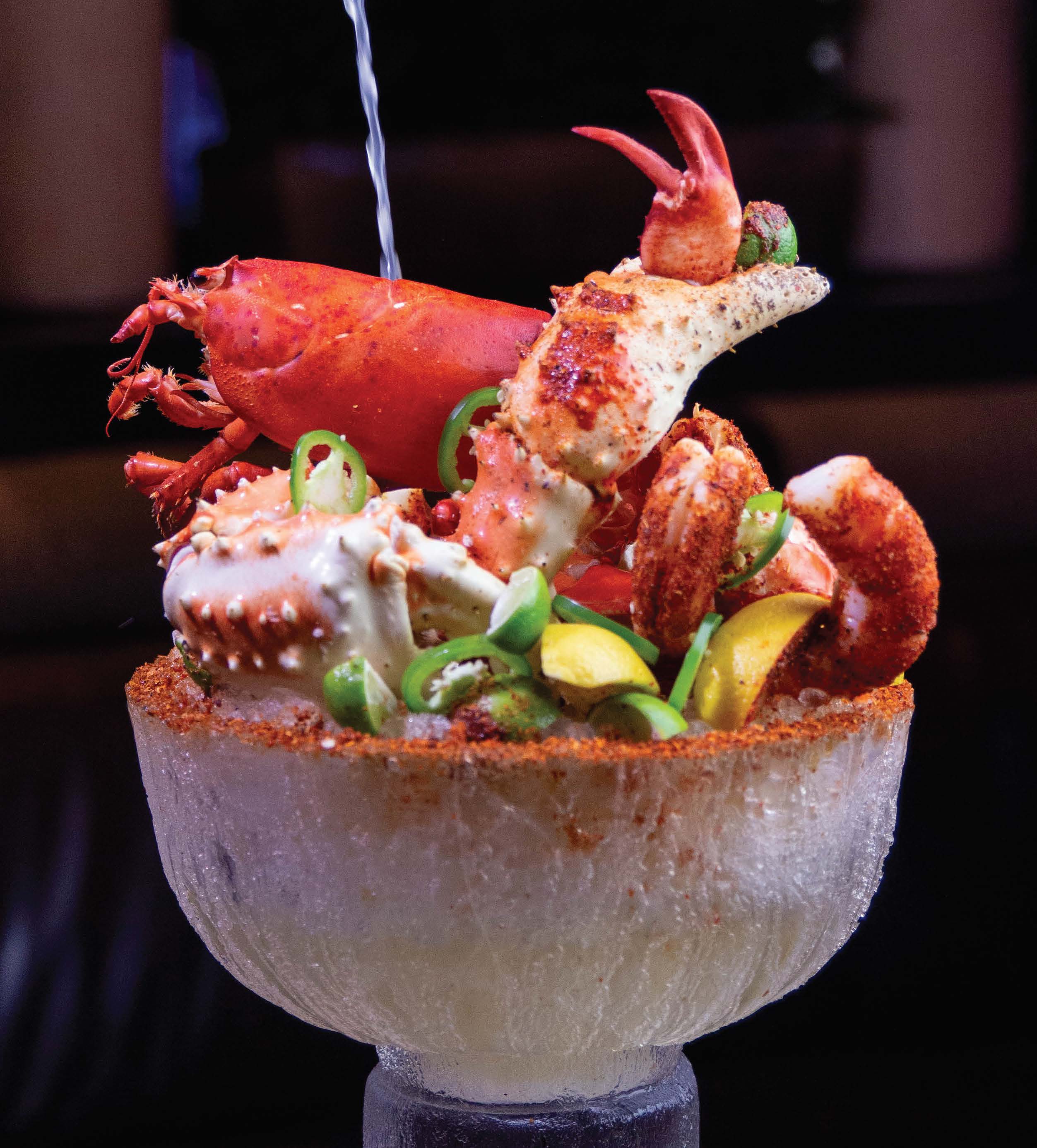 TAO Group's Corporate Executive Chef Ralph Scamardella hired Marc as a sous chef in New York in 2007 and in 2009 he journeyed to Las Vegas as Chef de Cuisine for LAVO inside The Palazzo. From there his career took off as he rose to Corporate Executive Chef for TAO Group, overseeing TAO, LAVO and Beauty & Essex in Vegas, and adding the expansion into Los Angeles with TAO, Beauty & Essex, The Highlight Room and Luchini Pizzeria & Bar, and LAVO in Singapore, the company's first international restaurant.
One of his favorite things to do in the kitchen is create the over-the-top social media worthy dishes served each season at LAVO's Party Brunch. The Ultimate Belgian Waffle Sundae, which includes 16 scoops of ice cream, waffles, macarons, whipped cream, assorted candy and marshmallows presented in a giant ice sculpture and topped with a bottle of Avion Espresso Liqueur immediately garnered the attention of the media and holds a place as one of the most iconic desserts in Las Vegas. Each year he attempts to top himself, resulting in offerings including The Ultimate Bloody Mary and Grande Spicy Margarita, which each feature lobster, shrimp, king crab and more in an ice goblet designed for sharing.
Sharing is what it is truly about for Marc, who says "I have the best job in the world getting to cook for people." That job has opened up so many new experiences for him, recently taking him on an adventure as he filmed a tour through Asia with United Airlines while serving as a judge for the United Journey Contest, which awards a winner with one million Mileage Plus Award Miles. He cooked Banh xeo roadside from a cart, sampled chicken feet and silk worms and perused food markets throughout Singapore and Vietnam in a trip he describes as life changing.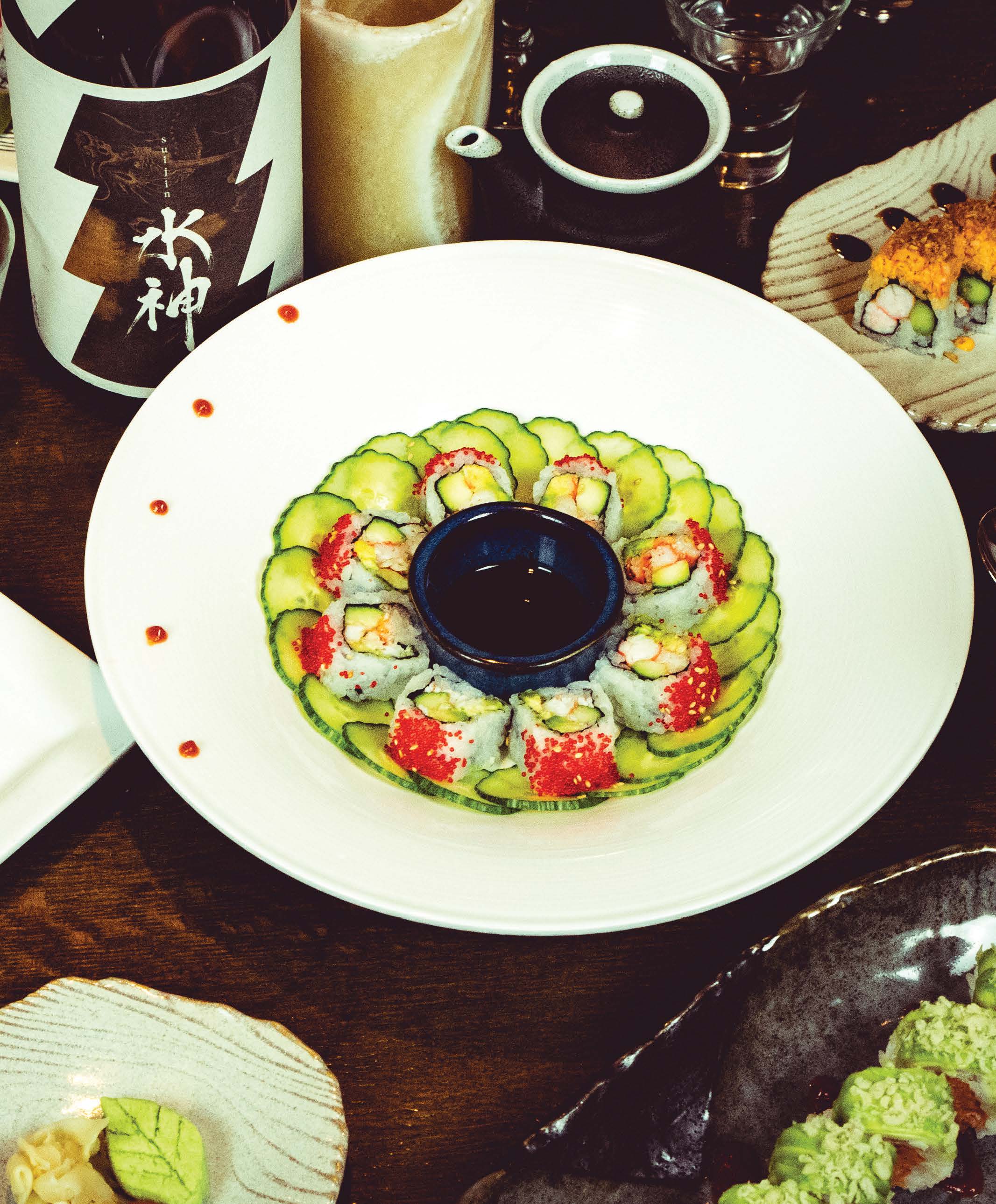 His career has taken him around the world, racking up 100K miles and often living away from home for months at a time while opening new restaurants, making him more appreciative than ever of his time at home with family. "The support of my wife Imogene and our son Ace has made everything possible, I'm so honored to be named Chef of the Year by the Las Vegas Food & Wine Festival," said Marrone. "The award is a reflection of an incredible chef team in all of our venues, and I can't thank TAO Group enough for all of the opportunities I have been given during my time with the company
Favorites
Favorite TAO Group memory:
"There have been so many once in a lifetime experiences that it is hard to pick just one. From our New Year's Eve grand opening of LAVO in Singapore to the opening of our Los Angeles project, where we opened TAO Hollywood, Luchini Pizzeria and the Dream Hotel all at the same time."
Favorite thing to cook at home:
"I love cooking at home. We have a large dinner party every couple of weeks, cooking everything from steaks to lasagna to Chinese food, but my favorite is using my flat top to make classic smashed onion cheeseburgers."

Favorite dish at TAO:
"It's a toss-up between the crispy snapper in the sand and our pork bao buns."
Favorite dink:
"My go-to wine at the moment is If You See Kay, and my cocktail is a classic Ketel One and soda."