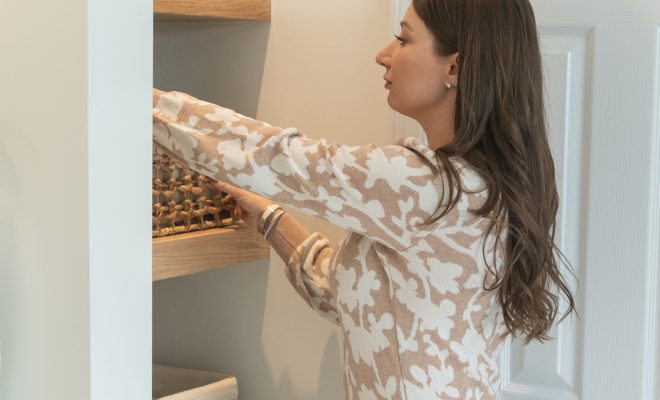 Elevating Your Home With Design
|
Just like fashion, interior design trends come and go. We've all seen rooms in old houses that look like museums to bygone eras — like shag carpeting from corner to corner, or floor to ceiling wood paneling on every wall. Once upon a time, those outdated trends were the peak of popular interior design. Here are a few more recent interior design trends to keep your spaces current, thanks to Spotted Interior Design:
Warm Tones: According to experts, gray is out and warmer tones — like beige, greige and off-white — are in. We're seeing this trend reflected in everything from paint colors to furniture and fabrics. Every room needs some warmth! One of our favorite ways to bring warmth in is by using a beautiful White Oak, a versatile finish that can be used for flooring, cabinetry, and accent pieces, like beams.
Wallpaper: Wallpaper is no longer a thing of the past. Say goodbye to faded floral prints and hello to bold, beautiful patterns. Wallpaper is a fun way to introduce personality into a space or create something unexpected. Our favorite rooms to use wallpaper in are the Dining Room and the Powder Bath. Pro Tip: never use wallpaper in high-moisture places, like a bathroom with a shower.
Backsplash Ledge: We know you've seen kitchens with open shelving. This trend seems to be everywhere we look, but the newest trendy kitchen feature is a backsplash ledge — a shelf running the length of your backsplash, made from countertop material. The ledge creates an elegant look while also providing functional space. We're predicting the backsplash ledge will be one of the biggest emerging trends this year.
Wet Room: One of our top requested projects this year is a bathroom remodel to include a Wet Room. I don't know about you, but a Wet Room is on my design wish-list! Enclosing the tub with the shower elevates any bathroom, creating that spa-like look.
Unique/Individual Spaces: While trends influence many design decisions, our clients also seek unique spaces that reflect their individual style. We love sourcing products to create a one-of-a-kind design that is as unique, playful, and fun as the client for whom it is designed. It is design that can be spotted from a mile away.
Remember: no matter what's trending, your space is all about you. Look to interior design trends for guidance, but in the end, it's important to design a space you'll love spending time in every day.
*Spotted Design is an interior design firm from Raleigh,NC and serves clients throughout the US.