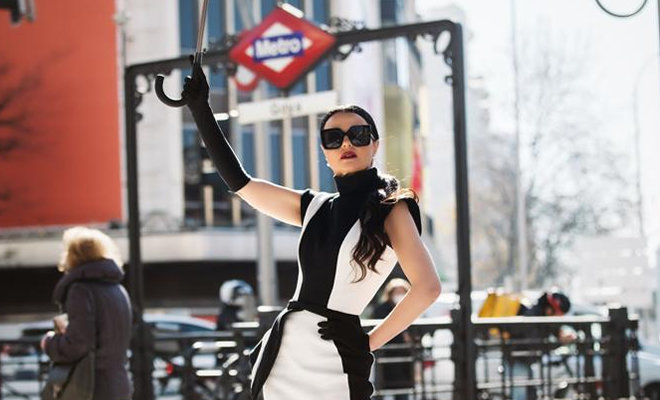 Candidas Couture
|
We are talking about the origin of Candidas Couture.
Heiress who gave up a comfortable life, leaving her father's company to study and pursue her childhood dream to be a fashion designer.
A stroke marked a before and after in her life, it made her rethink everything she had not done and from which she recovered by sewing in the hospital after explaining to her neurologist that she believed in medicine but that she believed more in faith and enthusiasm for fashion and that if he let her sew she would recover.
They say that her designs are part of her to be like a second skin due to her Pattern and Tailoring…. They are what they make you feel when wearing them.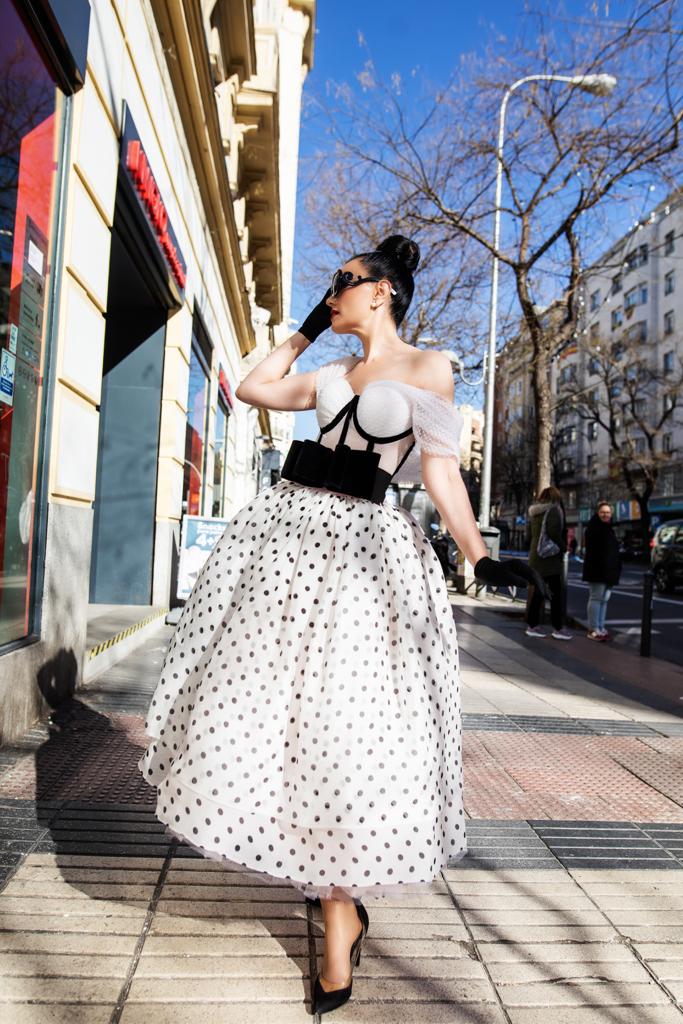 What inspires your designs?
I am inspired by the 50's era when the way women dressed was very feminine, I love to stylize the body and enhance the curves, pencil skirts with a molding effect, very fitted jackets, wide skirts, and everything reminiscent of that time. like gloves, glasses, headdresses….
Audrey inspires me because of her elegance, sensitivity, class, passion, and constancy.
What is the creative process of a Candidas Couture design?
I dream, I imagine, I make the pattern, I cut, I sew, I stamp by hand….
I spread a piece of fabric on the cutting table and whoever sews will understand what it is like to see a rectangle of fabric turned into a dress, it's like architecture in fashion.
I try it on and rectify it on the mannequin, finished and lined.
If it is made to measure 99% of the time in the first test to the client … is perfect.
Pret-A-Porter or sewing?
I have always dedicated myself to haute couture and I only made pre-wear for myself, since when I serve my clients I like to wear my designs.
After observing that they were buying the dress for the event and the one I was wearing and at the request of my followers, I decided to launch a pre-wear line and an online store so that my designs can reach all parts of the world.
The importance of a good pattern?
Good pattern-making is essential, it is the essence of everything.
I have achieved my pattern-making system by always making the same rectifications in the dresses and arrangements. I fell into certain techniques for pattern-making that adapts to the body and is at the same time comfortable and has a molding effect.
I am considering setting up a sewing school since it is a trade that is being lost and I think it must be recovered and there must be qualified people who can continue to make Spanish fashion great.
To future designers/fashion designers.
Today they say I am a DESIGNER
Making a good design is important, but more important is knowing Patterns to place darts, cuts, and necklines…. and knowing how to sew so that it looks just the way you want.
Without these two bases, you will always be conditioned to the person who sews it to you that understands your design or not.
What kind of wedding guests can wear a Candidas Couture?
Anyone who dreams of a dress that makes her feel like a unique guest.
I was denied my dream since I was a child, my maternal grandmother taught me to dream, imagine and invent what I had.
And ALWAYS the illusion and passion can be more than a destiny marked by being born in a social class where there are trades that are not well seen.
I started with nothing, rather with a mortgage (less than nothing) and today I feel proud to work 20 hours and feel happy to do it and to see presenters, singers, and clients…. To all my HAPPY divas dressed in my designs.
I hope I haven't gone on too long.
Also, say that they say about me that I remember Audrey and women of the time.