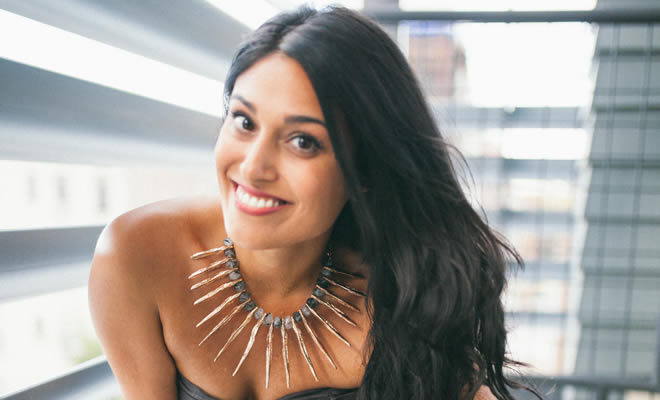 ANCIENT BEAUTY RITUALS REVEALED
|

THE SECRETS TO NATURAL BEAUTY
Have you learned about the ancient wisdoms of beauty and how it's tied to nature?
Because there is a difference and it lays in the power of all-natural ingredients curated just right to give you radiant skin, shiny hair, and sparkling eyes. Using ingredients like plants, spices, and oils at their most natural state, this ancient holistic method reveals both inner and outer beauty.
Once exclusively accessible to royalty, this ancient wisdom called Ayurveda originated over 5,000 years ago in India. To break it down: it's the belief that all the medicine we need, nature already provides. In order to practice Ayurveda, seven years of schooling is required much like western doctors. Arya Essentials is one of the top emerging brands in this field. An all-natural luxury skincare collection for both him and her.

The name itself, was inspired by the Sanskrit word Arya (आर्य) which means noble, precious, and pure.
The Arya line of oils gave me that extra natural glow factor my beauty routine was missing. My skin tone was evened out and it makes me look like I'm walking through life with an Instagram filter around me.
What I learned → Since our skin is the largest living organ in our body, it's important we treat it with honor and all natural ingredients. Arya's team of holistic doctors in India only use certified organic and wild crafted ingredients sourced and harvested sustainably. In other words, everything comes from nature.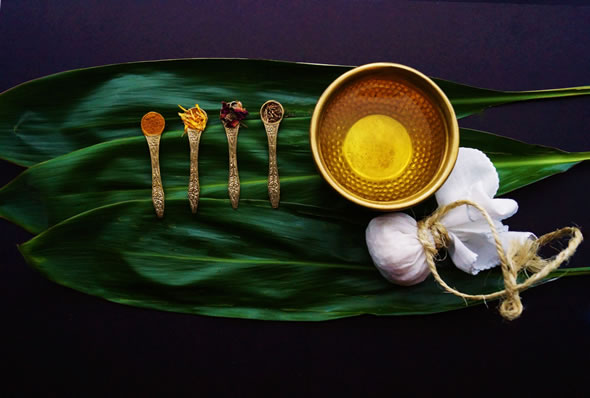 Let's talk inspiration!
Inspired by the ancient wisdoms and based on the three pillars of beauty; inner, outer, and lasting. Arya is founded by Shadoh Punnapuzha:
As a child, I would watch with curiosity as my mother would grind sandalwood with a stone and mix it with honey and turmeric to apply on her face as a mask. "This will get rid of scars and help prevent getting wrinkles," she said with a smile. To keep my hair healthy and long, she would pull fresh hibiscus flowers from the tree in our backyard, heat them in coconut oil and massage the mixture into my scalp and hair. There were no fancy creams involved, just pure all natural remedies.

These days natural beauty seems to be trending and for good reason too. The message is about taking care of your body from the inside out using natural ingredients like these essential oils. And why not? Their benefits have passed the test of time
Gina Doost ♡
Gina has worked in the entertainment industry since she was 14 when hosting a Persian satellite music talk show. She received her bachelors degree in Journalism in Los Angeles, and moved to New York City where she continued her passion — working at CBS, The Daily Meal, and Penguin Random House. She is a polished writer, storyteller, and strategic communicator with a strong passion for open culture. Gina started blogging in 2010 and since has launched www.WhatTheDoost.com — a publication with over a dozen writers. Focusing on inspiring original content centered around fashion, food, travel, lifestyle, and human interest pieces.
Contact or follow her at Gina@WhatTheDoost.com || Linked In || Instagram || Twitter || Facebook
Favorite quote:
The best thing to hold onto in life is each other.
.