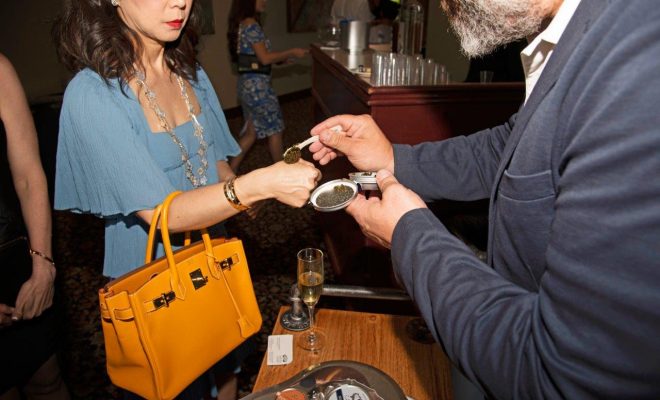 Life of Luxury
|
TPC Summerlin, is a notably beautiful private golf, dining & social club; not to mentioned the home of the worls wide famoust PGA Tours that is watched by millions on TV screens was home to a private Life of Luxury 2018 event curated by Sotheby's International Realty premier agent Yelena Brezhneva.
Refreshing Italian sparkling wine cocktail HUG with it's gold goodness on a sunny Vegas day was greeting private event participants as they arrived. Guests were indulging in many different types of caviar presented by Carelian Cavier paired with Ketel One Vodka. This summer, the many dayclubs and resort pools in Las Vegas will be showcasing Carelian Caviar with Ketel One Vodka in the form of luxury bottle service packages, and Ketel One Vodka will be featuring their very own brand of selected Carelian Caviar.
Sapphires, rubies, emeralds and diamonds from exotic 2018 collection of custom jewelry by Trigon Diamond was an eye soothing, delightful sight. There was a variety of sizes of gems, from the most opulent to the most affordable with plenty to shoose from. LEVELS, a luxuryconcierge app, made a presentation to the guests of TPC. LEVELS allows you not only to make a restaurant reservation and avoid long lines, but most excitedly, it allows you to pay for your dining experience directly from the app and walk away right after your meal without the need to wait for your check. This app has other benefits like VIP check in at the airports, booking your flight or a trip and other reservations to make your life easier.
If you like bourbon, you would have enjoyed the Bulleit Bourbon tasting at the event. Guests enjoyed the very special bourbon's spicy undertones and slightly sweet notes…. it was a pleasure to taste.
The sound of a good running motor is every man's elixir for the heart. Exotic cars were shared by guests and Affordable Dream Drive – an exotic car rental center.
If you want to have access to private luxury listings than that's the place to be. Yelena Brezhneva with Synergy Sotheby's International Realty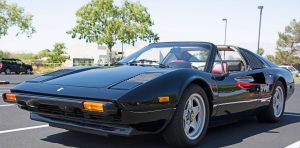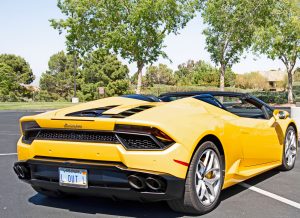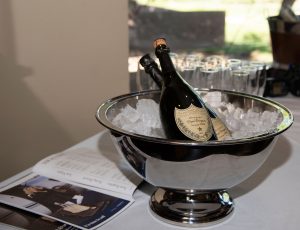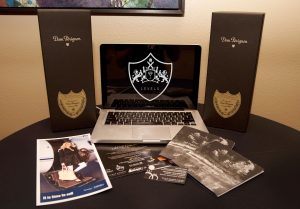 showcased the most exciting real estate properties currently on the market. Synergy Sotheby's International Realty is a local franchise of the globally known luxury real estate company. Stay tuned for more luxury events throughout the year, hosted by Yelena Brezhneva with Synergy Sotheby's International Realty.
TPC Summerlin @tpcsummerlin | tpc.com/summerlin
Diageo Reserve @samiamdiageoreserveman | www.diageo.com
Trigon Diamonds @trigondiamonds | www.trigondiamond.com
HUG @hugwine | www.hugwine.com
Photo credit AN&D Studios @andstudiosinc | www.andstudiosinc.com
@affordabledreamdrive | http://www.affordabledreamdrive.com
Yelena Brezhneva @yelenabrezh | www.yelenabrezhneva.com