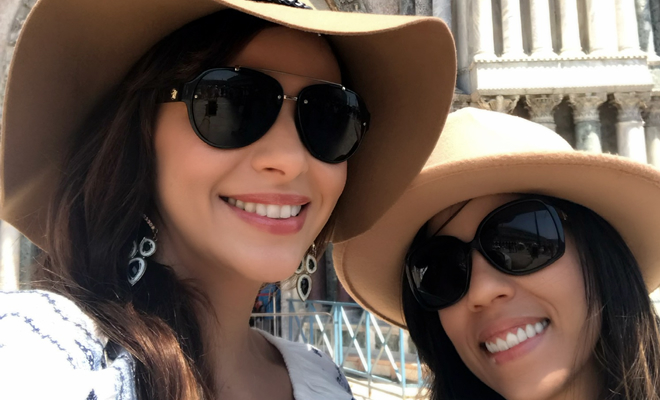 Summer in Italy
|
When summer starts the first thing that comes to mind is…Vacation!!! Undoubtedly one of the most sought after destinations for summer holidays in Europe and the World is Italy! Among the many options in the world, charming Italy is one of the most desired destinations, whether, for it's delicious food, open museums which by the way " hey you have to get your tickets" or breathtaking scenery, the tarantella country drags crowds of tourists every year. Interesting places to visit and explore is not lacking in this country, so the best thing to do before you decide to go and do your itinerary is to know for sure how many days you have available to stay there. Of course you will want to see everything during your visit, at least that's I wanted to do lol … but if you do that you probably won't enjoy every location as you should.
Because it was my first time in Italy, I decided to make a more basic itinerary, with the main cities that cannot be missed. Of course the best travels include having the best company and so I also had to keep in mind my bffs (sister and Bests friend) wishes and desires. My girls, Carolina De Athey and Jennifer Manor can be picky but they are also the best girls to travel with. They just have that Zest for life and that is priceless!
With that been said my itinerary was made for ten days including Milan, Venice, Rome and an Epic end at the Amalfi Coast (usually not the choice for the first time, but I was in love with the photos so I had to go not to mention that for the Girls that was a Must to see location). Now, each person has a personal way of traveling and their experience is quite different, in my case, I enjoy staying at places that are near points of interest where I can explore things nearby by simply taking a walk. That's why I like to look for hotels or apartments at strategic locations. If you are thinking about what was the girls take on this? This is what I heard… lol
Carolina de Athey " Oh Hevile, you know what I like. I trust you"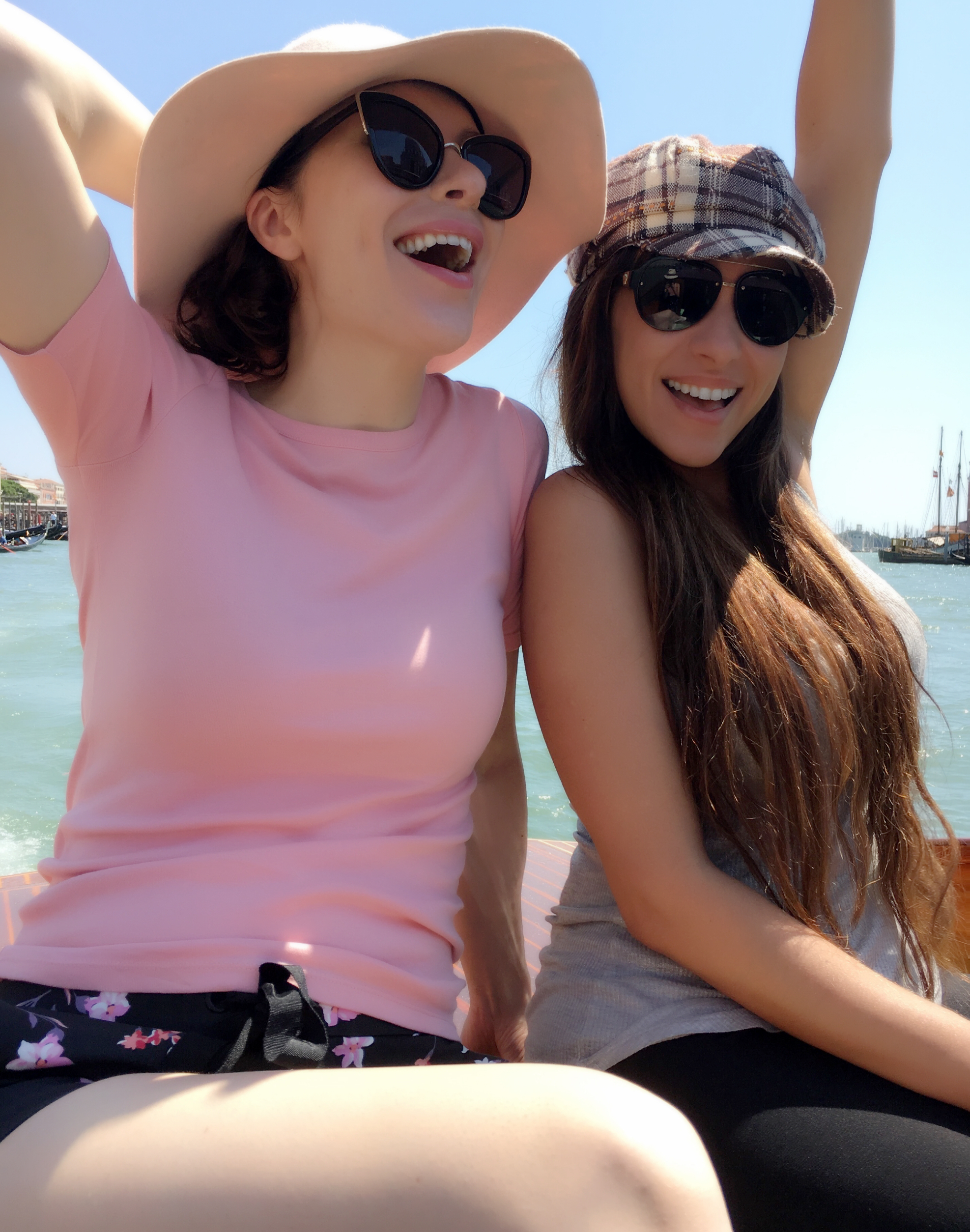 Jennifer Manor "Oh Hevile, just let me know where and when"
We arrived in Milan and stayed at a super cute and charming apartment which was literally a five minutes' walk from the Piazza Duomo and the Vittorio Emanuele Gallery. The location was excellent, the cathedral "The Duomo" is unbelievable and certainly the postcard of that city. The Girls totally want to go back and so do I. And next time…shopping! As we only stayed two days in the city of Milan and we could not do all the tours that the city has to offer I told the girls we should focus on what is considered most important. So I decided to do two tours, the Last Supper which is a Must See by Leonardo DaVincci and a walk through the main points of the city which included the Teatro all Scala, Sforzesco Castle, Sistine Chapel of Milano and the fashion quadrangle. Guys I can't stress enough! If you like Art and History and understand the significance of it to our civilization and generation, please go visit! The second tour was the cathedral including the terrace. Many people travel without booking a tour beforehand and we decide to take last-minute tour. During Summer the country records a record in the number of tourists, so if you are one of those who will not forgive yourself if you miss an attraction I advise traveling with purchased tickets because the risk of finding everything sold out is very real. It was over 100 degrees and everywhere you go is packed, so please keep that in mind if you're traveling during Summer.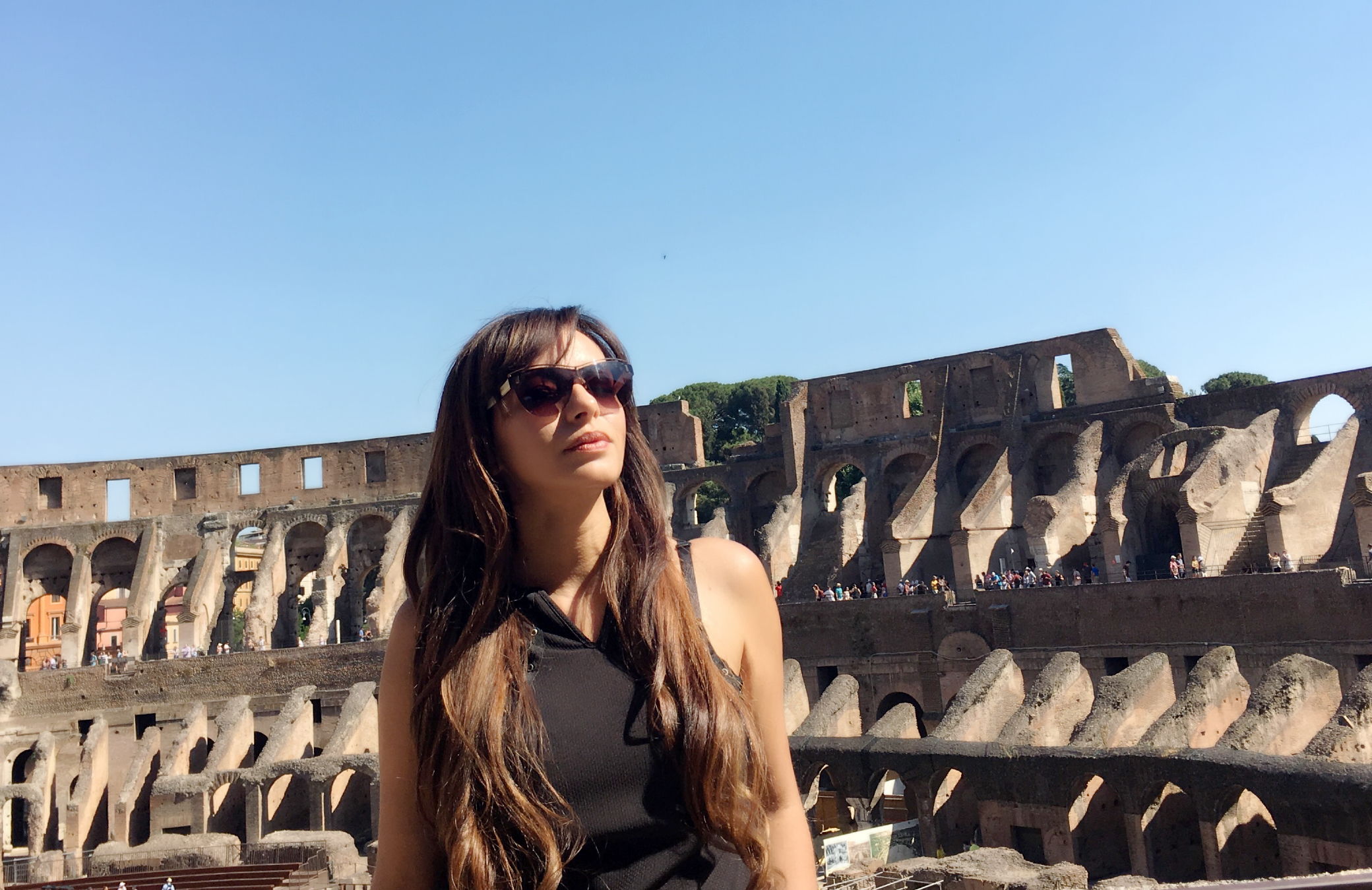 In between one city and another, the transportation chosen was the train, https://www.italotreno.it/ of course, I think part of experiencing Italy is traveling by train and the cities are very close to each other. So the trip can be an added attraction on its own. Oh, and when is an all-Girls trip we definitely had to do the first class option to check it out. Definitely, comfortable with plenty of snacks, internet access and plenty of room to play games if you like. Now here's a tip, I do travel with purchased train tickets but it's not difficult to purchase tickets in person. The only this is you will usually pay more for it. I also advise purchasing the transfers gettranfers.com between the airport or train stations to your lodging before your trip. When you are in a group you have to think about it, especially my girls who Can't travel with a small suitcases.

Second stop was Venice! The romantic city was of an exquisite charm! It's narrow streets and buildings gave me the feeling that I stopped in time, the city is still in the last century, at least the look of the buildings is in the last century. And that was so beautiful. Venice is that kind of place that is worth to walk with no right destination because you will come across some romantic and unique place to sit and order a house wine and eat a perfect risotto and let time pass. I have to admit that taking a water taxi from the hotel https://www.hotelbecher.com
to the train station is something that is registered unless you enjoy men yelling at you to take your luggage for $20 per piece for a 5 min walk which in our case was $140 per 5 min. So I can't stress enough book the water transfer. We did the water transfer in our way back and we loved! Also valid to register we Loved our Becher hotel. After dealing with a lot of grumpy people, we met the best front desk and finally enjoyed a nice stay and comfortable, welcoming hospitality. Such a charming Hotel with great staff. I recommend it and I would stay there again! Piazza San Marco, Basilica di San Marco, Palazzo Ducale, and Rialto Bridge are a must to see.

Next stop to the Beautiful and grand Rome. This city has always intrigued me because when I asked people who have been there and what they thought of the city, some hated it and others loved it! But for me it was a love affair. Rome is to me one of those cities that makes you come back several times and discover something extremely new each time. It's a museum that is showcased right there in the open and that must be explored! With every unique street, fountain or church this city has a lot to offer! We stayed five minutes from Pizza Navona, in an old and charming part of the city at the https://www.navonagardensuites.com we absolutely love! The street wasundoubtedly an attraction with souvenir shops, gelato eateries, and restaurants. Of course, going to Rome and not Visiting its famous postcards like the Colosseum, Roman Forum, Pantheon, St. Peter's Basilica, Fontana Di Trevi is not something negotiable, so of course, we went there, but this city is much more than its attractions. When you walk without a certain destination, you come across landscapes and churches that literally remind you of history books at the time of school, and that's what fascinates me about this place. Rome is definitely the place you have to go several times to say you really know this city. And if you're going during Summer you may want to skip the Vatican as you can't barely walk inside is so packed and so hot, you end up missing all the art. The girls and I literally want to go back to actually enjoy the centuries of art!
I also have to say that location is everything! Our friend Jennifer who had been in Rome a few times before couldn't stop saying how she felt was the first time she was there and finally felt like that was Italy… "that Italy we see in the movies" and all of that is due to our hotel location. Also very valuable to mention Rome had the best food cost and at most restaurants and food still delicious! Also best Gelato which is extremely necessary when you're walking around under over 100 degrees. Seriously! Now I know why Italians eat so much gelato! Now all though everywhere had to many people and the heat was unbearable as Europe was going through a heat wave I have to say when you finally get to experience the Colosseum… if you are a history buff, oh well so worth it. Is like watching history unfold before your eyes. Amazing! Take a moment to soak in and absorb all that has happened in that place after all that place shows humanity a 360 is possible. As it goes from absolute tyranny all the way into redemption.
Last stop, the Amalfi Coast. The Amalfi Coast is famous for its beaches and cliff-side views, the most famous parents including Sorrento, Positano, Nocelle, Amalfi, Ravello, and Capri. With so many options to visit, a trip to this region alone would be enough to have the perfect summer. Since we only had a few days I had to focus on one place. We stayed at Maiori Beach at the beautiful hotel https://www.hotel2torri.com which was an excellent hotel! Our first meal was at Al Mare Restaurant & Bar and it was outstanding! I also have to recognize that the view is rather breathtaking. It is possible to do several boat trips to visit other beaches, but we wanted to relax more in this part of the trip. After all we girls need to catch up… lol. We did go to Positano beach where we spent the day and explored the small local center and had a wonderful meal https://www.bucadibaccolapergola.com by the sea.
Ten days go by very fast when it comes to Italy, the country is wonderful indeed and to really see what needs to be seen we definitely need to take several trips. Whether you are adventurous, romantic, foodie, history buff or those who just want an adventure, this country is a great idea. If I would go back? Of course, Florence, Sicily, Verona, Capri and more are waiting for me ….. and as for my two best gals…. They have just texted me " Hevile, please just tell us where and when" !
By Hevile Soares