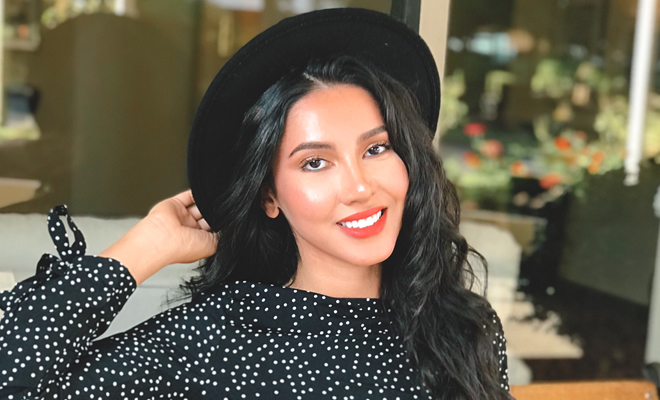 Moods by Goly
|
It all started with a little girls dream…
At the young age of 6 while living in Tehran, Iran, she was exposed to the world of pageants. While she sat there watching them on satellite TV, she was confused as to what these girls were doing since pageants didn't..and still don't exist in Iran.
It took no time before she grew a huge interest and all she wanted to do was watch the recordings over and over again in hopes of one day being on stage amongst other ladies to compete. Every single night after watching, she would go to her bedroom, kneel down by her bed, put her hands together in prayer position and ask to one day have this opportunity. At the age of 8, She emigrated to Vancouver, Canada with her family. The moment Golnaz was old enough to compete which was at the age of 18, she applied to Miss BC where she placed top 10 but did not win. From there she went on to compete in Miss Universe Canada amongst 65 other woman across Canada. She still did not win but wasn't willing to give up on her dream just yet. The Final opportunity came when she was picked to represent Canada at the Miss Asia World pageant in 2011.

By now she understood pageants were much more than just being a pretty face. This was a platform not only to self improve, but to make an impact by using her platform. She was extremely passionate about two specific causes; first would be issues surrounding bullying since she went through that herself, secondly helping the less fortunate. As a young kid coming to Canada, it was a really hard transition in-terms of new language and entering a new world where everything was different from interactions, how to dress, what to eat etc. She was always made fun of for being " FOB / Fresh off the boat " and was criticized for everything she did. In turn, it was a blessing in disguise as it allowed her to become very humble and taught her what truly makes a person beautiful; whats on the inside and how you treat others. During those early years, her parents also taught her the gift of giving back. They setup days where her family would make 200 sandwiches and drive around town to hand them out. Now it has become a ritual even as an adult to set these events with her friends and encourage everyone to get involved.  
In 2011 she travelled to Korea for a month to represent her country, Canada and finally all her hard work started paying off. She trained twice a day to improve her fitness, practiced public speaking, got familiar with worldly issues and grew a voice. She also dedicated a significant amount of time to learning how to play piano and got her certificate to teach belly dancing. During her time in Korea, she visited three schools and spoke on her struggles as a young individual finding her path and fitting in, as well not giving up on her dreams. By the end of the competition, she placed top 3 for best national costume, got the crystal award for being the star of the night amongst 86 countries and Canada placed top 5 worldwide on the final night of the competition. This was truly a dream come true as she had waited for this moment for 18 years.
Today her passion and path in life still stays in the same lane which is helping others. It has shifted to the fashion and beauty world. She recently started a Youtube Channel where she hopes to inspire and help all ladies realize they are all beautiful in their own ways and makeup or fashion should not be used to coverup who you are and what you look like, but instead to use it bring out your beautiful God-given features. In conclusion she learnt nothing is Impossible. Impossible it self says I'm Possible.. as long as you have determination and work hard, anything you put your mind to can happen.
Golnaz – MOODSBYGOLY
https://www.instagram.com/moodsbygoly/