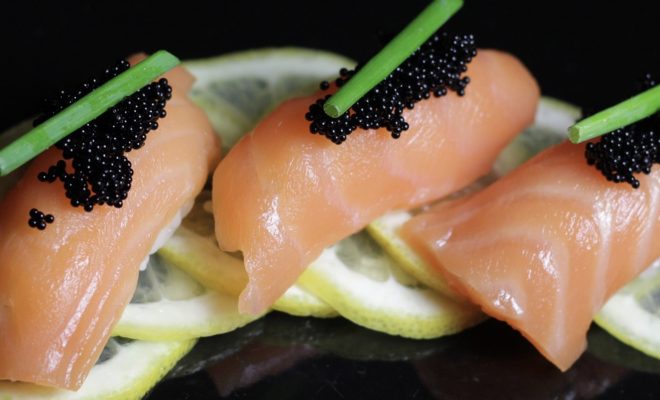 Su She Art – did somebody say Sushi?
|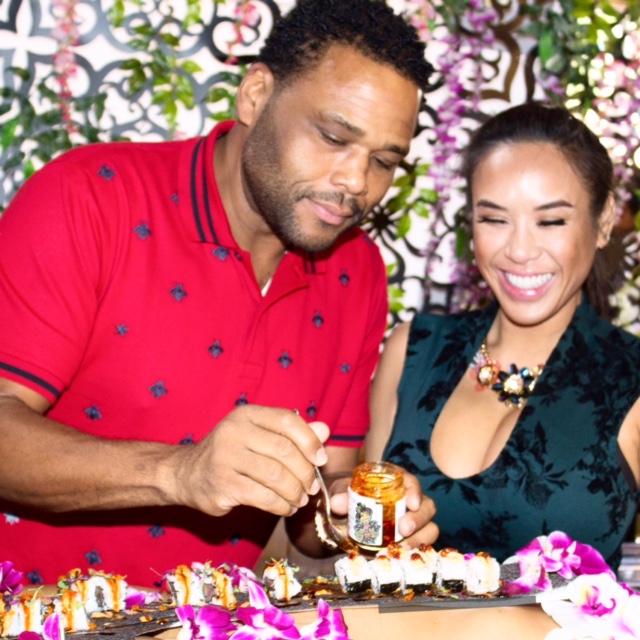 If you are planning to host an event and want to make it a memorable one, Su She Art has just the thing for you. It's called, Naked Sushi, and no one does it better than Su She Art, a high-end, events catering company owned and operated by Jennifer Ravalo, Sushi Chef extraordinaire.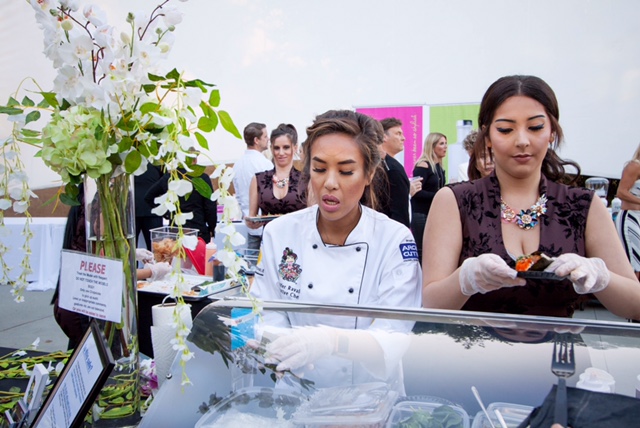 So, what is Naked Sushi? It is an exotic, unique way of serving sushi. In this case, two beautiful, unclothed models (usually women) lie on top of a main serving table. Bamboo leaves are placed on top of their bodies and act as placemats upon which sushi is artistically placed and served. The bamboo leaves, along with fresh flower arrangements, cover up the models' private parts. The entire presentation is exquisite, classy, and, of course, hygienic. [The food does not touch the models' bare skin]. As for the food itself, Su She Art takes sushi to a whole new level! Su She Art cuisine is delectable, sumptuous, refined, and, in short, simply divine!
Su She Art caters everything from extravagant events to intimate parties. For those that just want catered food without the full service and fancy presentation, Su She Art can certainly accommodate those requests as well. For the record, Su She Art also makes vegetarian and vegan rolls which are available upon request.
Su She Art just recently unveiled a new line of organic gourmet sauces made with natural, non-GMO ingredients that are also gluten free (e.g. Soy Onion Ponzu, Yuzu Kosho, Citrus Salt, and a special Su She Art Package that contains all three sauces). If you are tired of using plain soy sauce with your sushi, try these amazing handcrafted sauces. They can be purchased from Su She Art's website at www.susheart.com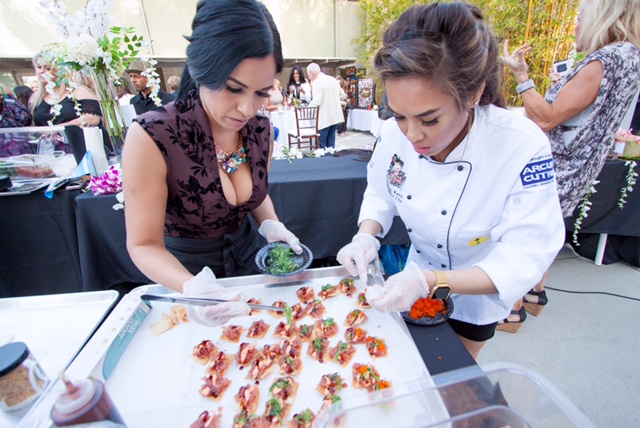 Ravalo, is a graduate from the Sushi Chef Institute. She has been a "Featured Chef" at the Las Vegas Food & Wine Festival at the SLS Hotel and Casino; she has serviced a Golden Globes Pre-party at The P in Los Angeles; and she has participated in celebrity weddings, celebrity charity events, and corporate events. On March 12, 2017, Ravalo won the Battle of the Chefs with her all-female staff at the Illumination Foundation's annual OC Chef's Table charity gala that took place at Disney's Grand Californian Hotel.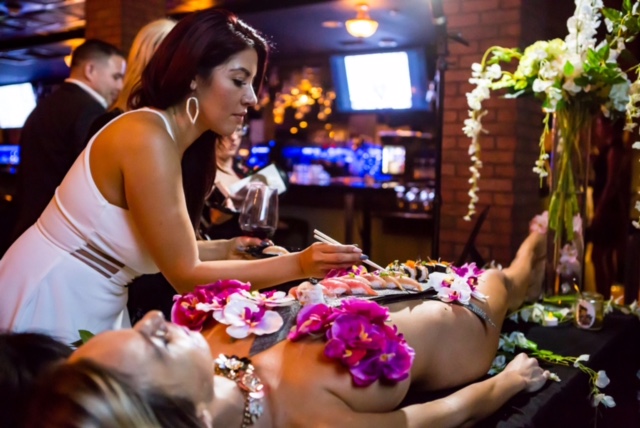 Based in Orange County, Su She Art caters to the Orange County, Los Angeles, San Diego, and Las Vegas areas. For more information on Jennifer Ravalo and Su She Art, check out her Social Media pages and website:
Facebook: @susheartcatering, @susheartshandcrafted, and @susheartevents
Instagram: @SuShe.Art
Twitter: @SuShe_Art
Snapchat: @SuShe.Art
Website: SuSheArt.com
Su She Art
By Melinda Garcia