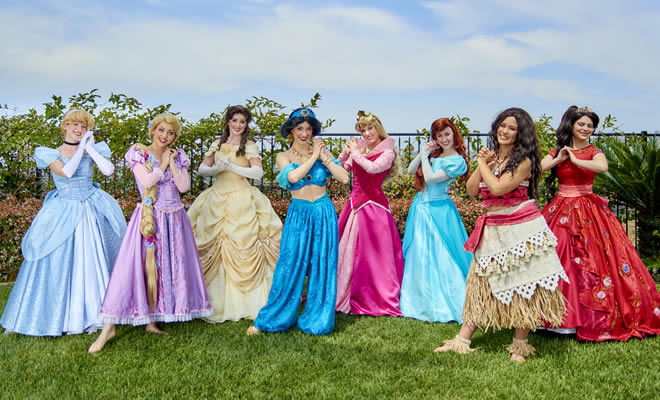 Once Upon A Time
|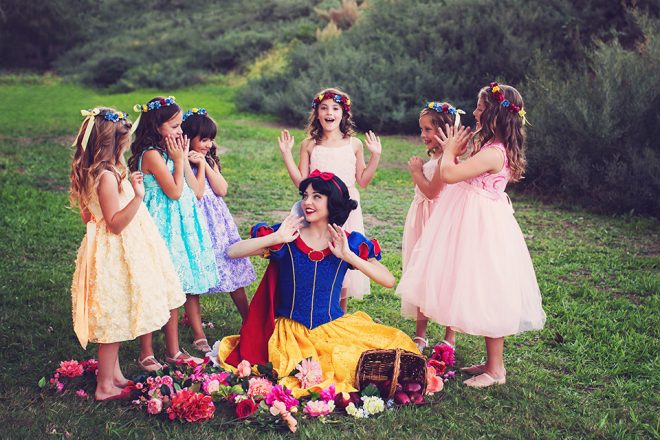 Once upon a time there was a girl who loved music. She belted out her favorite songs by heart and danced wildly around the living room in dress up costumes. This girl didn't know that one day, when she was grown up, she would be paid to wear elaborate gowns and perform for other little princesses. That it would be her job to bring her beloved fairytale characters to life and inspire the imaginations of the next generation.
I opened Smile and a Song Princess Parties in 2012 with myself as the sole performer and only four princess characters. My business started as a simple jotted down plan in a notebook, but my years of musical theatre training and working with children in drama workshops had amply prepared me for this role. My goal was to create a new kind of character company, one that utilized trained actors and singers for a more authentic experience. My dream was both theme park quality look-a-like characters in couture costumes, and also professional entertainers who could bring justice musically to these classic stories. I wanted the kids to feel the delight of their favorite character stepping right out of the storybook and into their hearts.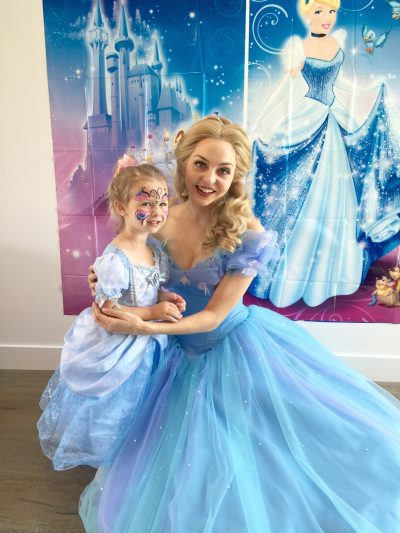 Five years later, my little startup has grown beyond my wildest dreams. Smile and a Song boasts a roster of over 30 different characters, and has performed for thousands of children, accruing hundreds of testimonials and numerous 5-star reviews. The high profile events we have done of course have been very exciting, but I am perhaps proudest of the name we have built in my hometown of Thousand Oaks. It always makes my heart soar when I check the local mommy group on FB and see the multiple recommendations to use our company; the moms commenting how our characters were the best they'd seen and that we really made their child feel special on their birthday.
Every time I take a breath and knock on a family's door as a princess, I remind myself that my job is to be a loving role model for my audience. To sweetly open my arms to them and receive their hugs, to really listen to what they have to say and to answer all their tough questions "in character", to share the gift of song with them as we joyfully dance around the room, and encourage them to join me in make believe play without judgment. At least for the afternoon I get to grant wishes and help ignite their creativity. I honestly couldn't ask for a better job in the whole world and I cannot wait to see the growth Smile and a Song Princess Parties will make in the future.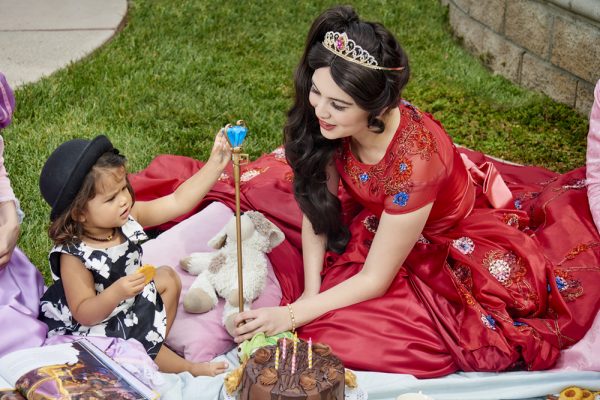 By Joanna Bert
For more information on booking our characters, please visit our website at:
www.SmileandaSong.com or call us at: (805) 794-6804