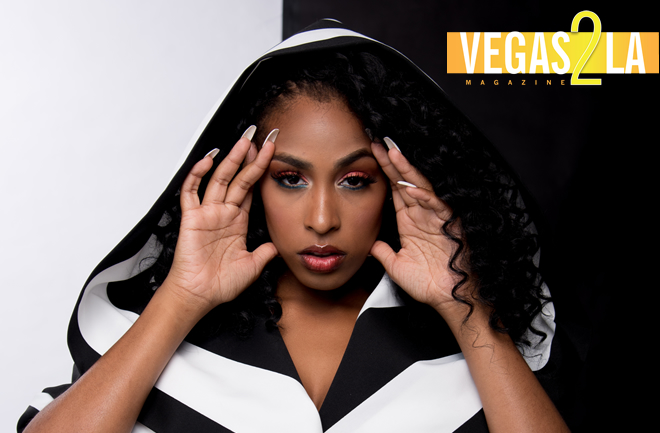 Miss Black California USA
|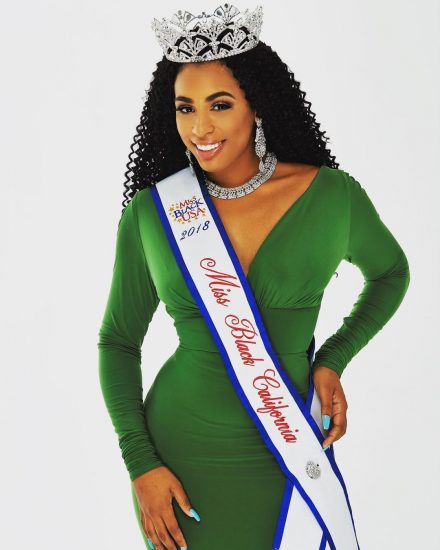 JAZMINE GRAHAM ON HER JOURNEY TO MISS BLACK USA
JAZMINE GRAHAM: Miss Black California USA 2018 (also known as "Jaz Graham" the artist) is a rising International R&B/Pop solo recording artist taking California by storm as she heads towards the title of Miss Black USA this August 8th-12th, 2018 in Washington, DC.
AS AN ARTIST: Her passion for maintaining artistic integrity as a musical entertainer, model, and philanthropist along with her poise and consistent strive to maintain "black excellence," in all her endeavors, warms any room she enters; her calm but positive image and inner beauty is a welcome breeze to all that meet her. "Jaz Graham" recently released her new project "Step By Step" as an independent artist through New Wave Music, Inc. Jaz has previously released "Waiting For", and "Distance Love" also produced by thru New Wave Music, Inc that are available on Itunes. She is also currently working on her 5th single which will focus on her platform; "Homeless and Hungry in American".
AS A HUMANITARIAN: Jazmine is currently entering her senior year at the Southern California nationally ranked evangelical Christian college, Biola University, where she is studying Sociology with plans to obtain her PhD. While she focuses on her study at hand, she travels across the county representing Miss Black California USA on red carpets, at elementary, middle and high schools, on various political platforms and at numerous faith-based initiatives.
Her commitment to serving the homeless community throughout the State of California is commendable. She's been a resilient trailblazer and authentic volunteer for the California based non-profit organization The ASHÉ Foundation since she was eleven years old; helping to raise over a half million dollars in monetary and in-kind donations. The foundation is committed to changing the lives of the millions of women and children in African nations who have been orphaned by the devastating effects caused by HIV/AIDS, Wars and Poverty. In addition, Jazmine is an active volunteer and supporter of Flyaway Homes; building permanent supportive housing without dependence on government funding or charitable donations – using social impact equity or other private funding methods.
Jazmine Graham passion to help young ladies is leading her to developing her own non-profit organization "Diamonds Shine Bright" Foundation. Diamonds Shine Bright focuses on educating, illuminating and elevating young diamonds in the rough to become strong positive leaders in their communities and the world.
As the reigning 2018 Miss Black California USA Jazmine plans to bring dedication to helping others understand the way the social world works and how it might be rehabilitated for the better; illuminating and celebrating our leaders who rally the communities to create positive social change both domestically and internationally. She is being currently being trained by the successful and sought after model and pageant/runway instructor Lu Celania Sierra who has coached thousands of young ladies around the world.
"I love that California is a state strongly committed to serving displaced, disadvantaged, underprivileged and undeserved communities!" states Jazmine Graham.
Yet her next chapter is to represent California at the Miss Black USA and winning the title. The Miss Black USA Organization empowers women to own their power and celebrates their unique talents, traits and beauty. Miss Black USA defines her own standard of beauty and celebrates the whole women, mind, body and spirit, all shades of brown, hair texture and size. Miss Black USA is a non-profit corporation headquartered in the State of Maryland that provides a national stage for its participants to showcase their unique talents and beauty and win scholarship opportunities.
"I believe I am already a winner just being on such a great platform watching and learning from powerful diverse women across the country and being part of a "sisterhood" bond that empowers other women!" states Jazmine.
Through various sponsorship, branding and product placement opportunities, families, friends, nonprofits, corporations, officials and celebrities can donate funds or in-kind products/services. Please visit http://bit.ly/CaliforniansSupportJazmine for ways you can be part of #CaliforniansSupportJazmine campaign.
Please visit https://www.missblackusa.org/contestants2018 and vote Jazmine Graham your "People's Choice" for Miss Black USA.
You can also send requests to: missblackcalifornia2018@ajsevents.net /a sponsor / media deck will be forward! Media inquiries, live in-studio interviews are welcomed.
Please send requests to missblackcalifornia2018@ajsevents.net Attn: Alandria Jones
Social Media Links:
IG: https://www.instagram.com/iamjazgraham  https://www.instagram.com/missblackcaliforniausa2018
FB: @jazgraham, @iamjazgraham, @missblackcaliforniausa2018
TW: @iamjazgraham, @missblackcaliforniausa2018