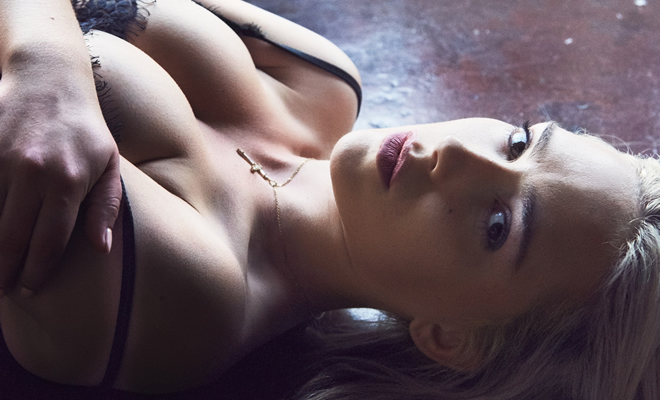 Meet Alexandra Skiba
|
Alexandra Skiba is an American born actress who holds a degree in film acting and has over 42,000 Instagram followers on social media. Skiba's mother is an artist and father is a businessman. She has managed to combine the creative and commercial elements into a woman seeing a sharp upturn in her career development. But life has in no way been a straight line. In late 2017, her younger brother tragically died in his sleep followed by the loss of her former boyfriend.
Alexandra, devastated by the losses, had to boost herself up from the depths of despair. She earned another lead role in a new play January 2019 to follow her performance lead as 'Georgie' in last summer of 2018's performance at the prestigious 'Playhouse West' in their production of "Spike Heels" directed by the visionary legend himself Robert Carnegie who Alexandra considers to be her mentor and acting inspiration.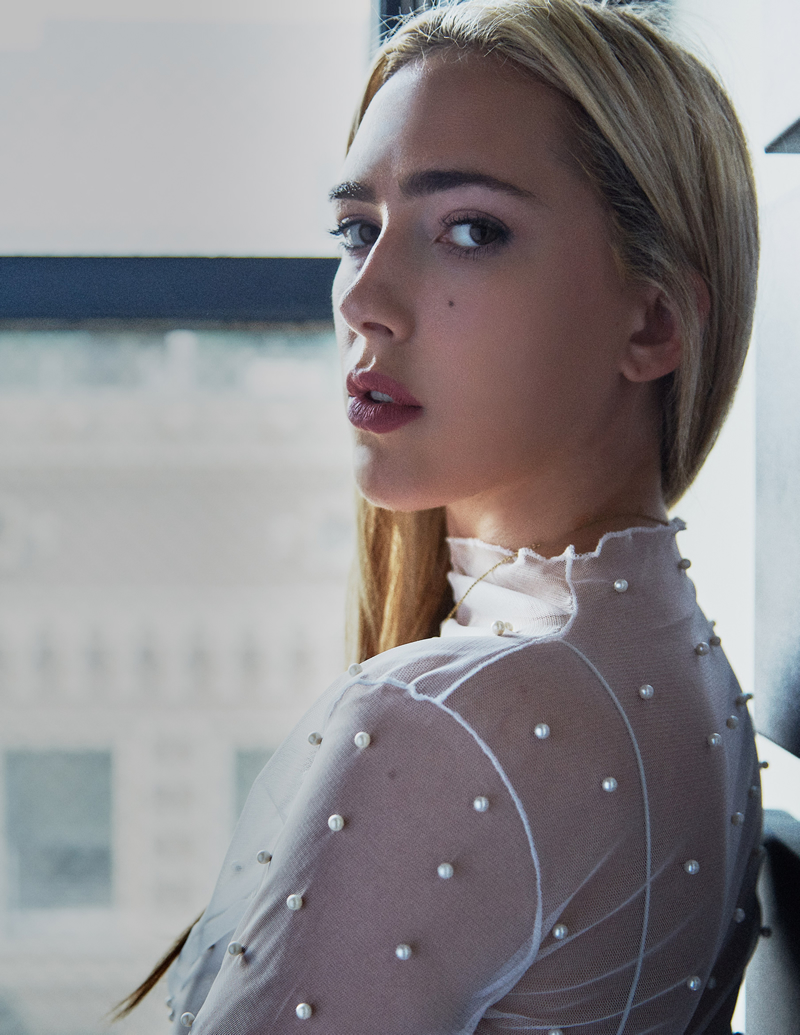 Alexandra's extensive acting training early on as a young girl has been rich, having received her early education in London, trained at RADA, the Royal Academy of Dramatic Arts and the Stella Adler Studio of Acting in New York City at just 15, studied in the Alexander technique, Stanislavski, and has found her favorite which the great Brando gravitated towards with the Meisner Technique for 3 years now.
"I think when it comes to acting techniques since I've been so fortunate in exploring all of them I can possibly soak in so early on I've learnt to take the best of each technique and morph it into my own that words for me on camera and stage"
-Alexandra Skiba
Alexandra has booked serveral promising features for the fall herself but hopes to showcase her skillset in her upcoming performance of "Lou Gherrig Did Not Die of Cancer" and now "Venus in Furs" this summer and impress new agencies and managers.
"I have so much going on with my growing social media platforms and plays, I pour my focus heart soul and talent into everything I do and get intensely immersed into my projects so it's hard for me to manage auditions on top of that devoted dedication to quality performance. I'm a true performer through and through, send me where I need to be and I'll do the work & book!"
Alexandra is what is considered to be a social media influencer and a proud strong woman hoping to work as a respected female in an industry that has had some light shed on the darker side of Hollywood. She hopes to be a positive powerful force for femininity and artistic sexual freedom and to inspire people to feel create and be themselves at their core.
"As far as strong Hollywood Women go I'm a results driven person and I truly believe that granting and casting someone based solely off their gender is wrong. Equal opportunity means equal opportunity and whoever does the best job at what they are hired to do should be rewarded as such, plain and simple!"
-Alexandra Catherine Skiba
What TV shows?
I starred in 2 episodes of CBS's "Excused"
With Netflix Comedy's Iliza Shlesinger
Movies: I've shot several smaller budget short films that are credited on my IMDB
Commercials: I shot a National Commercial that still airs for NASCAR that aired in the Super Bowl of 2017
What is your style? Old Hollywood Glamour meets 90's Grunge
Acting style: Meisner
Where do you see yourself in 5:
As a working actor who's shot at least 3 feature films in the leading role with a rising acting career with Oscar nomination worth films and roles for consideration.
10: Having my own Production Studio Company and Brand/Mogul built predominantly off my acting name and success.
15 years: Happily married to my power couple partner with several houses around the world including Beverly Hills, Malibu and Italy with children.
What is your dream job? To be A Movie Star and Business Woman
What did you study in school? St. George's Ascot in England United Kingdom
Did you go to school with anyone famous? Princess Beatrice York of England
Where are you from? Palo Alto California
Where do you live now? Hollywood, California
What is your favorite workout and do you go to a certain studio or gym often?
My favorite workout is kickboxing and aerial acrobatics and yoga. I also go to the Equinox in Hollywood California 3x a week and infra-red hot yoga at Sweatheory.
Have you traveled for work and where?
I've traveled to too many Countries to count and will never get enough travel and culture I love it. My Dad was in Investment banking so we moved around the globe a lot growing up and I spent 1 year in Japan and Hong Kong as a little girl and used to be able to speak fluent Japanese!
What was your favorite destination?
My favorite destination was Monaco! It's like the Adult Version of Disneyland I love it! Gambling, gowns, the ocean! It totally makes me feel like my favorite Princess Grace Kelly 😉 🇲🇨
Did you attend Coachella this year? No