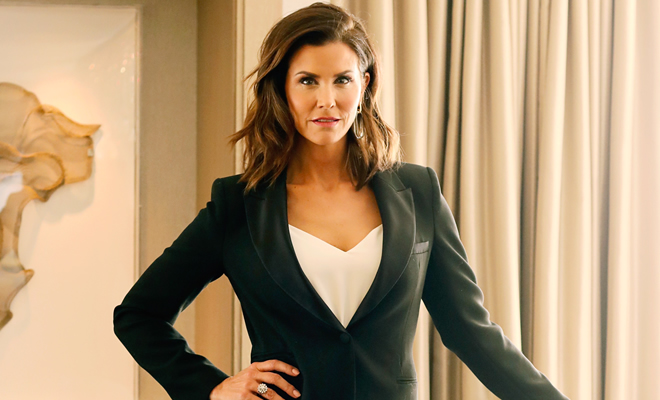 Lu Parker
|
Lu Parker -A Special KIND of Woman
By Bonny Osterhage
Brad Pitt recently made headlines when, while accepting a Golden Globe award on television, he challenged the celebrity-filled room and the millions of people watching at home to simply be kind. "If you see a chance to be kind to someone tomorrow take it, I think we need it," he famously said. Lu Parker couldn't agree more. That's why the award-winning television news anchor and former Miss USA has been actively spreading that same message through her lifestyle media brand, Be Kind & Co.

Launched in 2018, Be Kind & Co. was born after a particularly upsetting incident that left the normally bubbly and positive Parker struggling with whether or not kindness could actually survive in today's world.
"I was almost at a point where I was ready to give up on kindness." says Parker.
Instead of throwing in the towel however, the six-time Emmy winner and author decided to use her high visibility to try and make a difference by spreading positivity and kindness via the Be Kind & Co. website, blog and social media channels. It is a message that has resonated with people everywhere, especially women, and now Parker finds herself in demand as an inspirational speaker, traveling to conventions and corporations to share her story.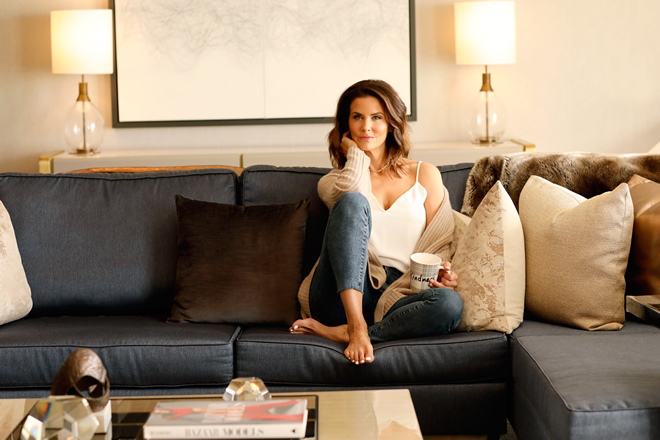 What makes Parker so relatable is that behind the perfectly styled news anchor façade lies a nature loving, Grateful Dead listening, care-free spirit who practices what she preaches. An avid animal advocate, this vegan is equally at home in a baseball cap hiking a mountain trail as she is in heels and couture walking the red carpet at an LA premier. Parker considers herself a true "girl's girl," who doesn't take herself too seriously, supports her fellow females and encourages every woman to find a space in which to shine.
While her travels may take her across the country, this South Carolina native is firmly rooted in Los Angeles. From her first move to the city during her reign as Miss USA in 1994, to her return 15 years ago to work at KTLA in Hollywood, the city has served as the canvas upon which Parker has painted her hopes and dreams.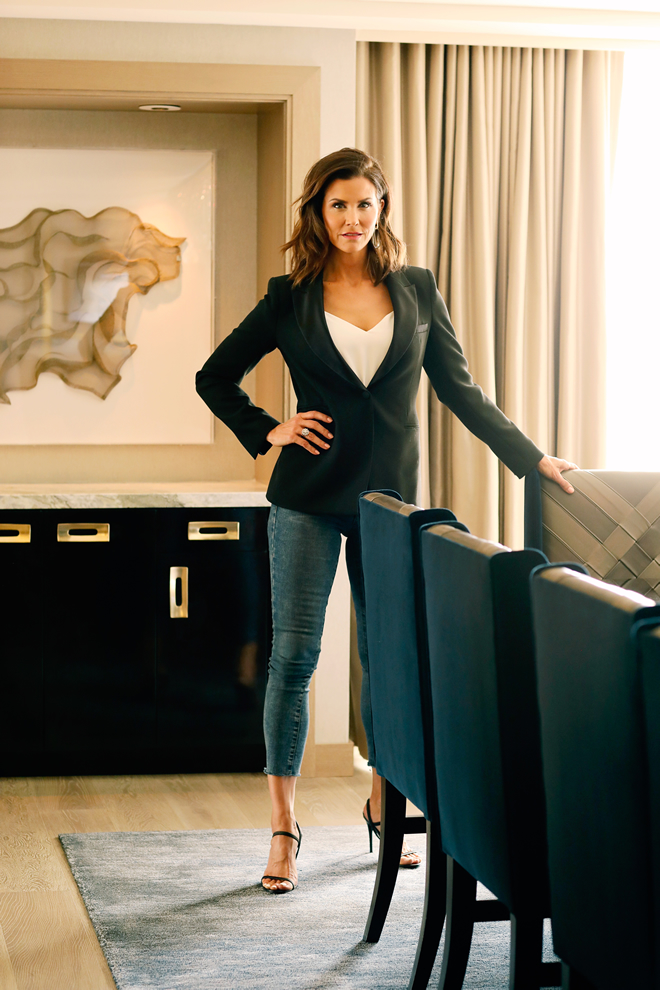 You first moved to Los Angeles in 1994. What was it about the city that made you so eager to return?
I fell in love with LA the first time I came here as Miss USA, and I knew it was where I belonged. Regardless of who you are, what you believe, or what you are interested in, you are accepted for your uniqueness and individuality. The LA lifestyle is incredibly diverse too. I love the vibe of our streets. I always brag about how we are always ahead of the game when it comes to making change. As a vegan, I'm really proud of the way West Hollywood and other areas have embraced and supported the plant-based lifestyle so many have adopted. I am also a huge nature lover so when I need to escape the hustle and bustle or de-stress, I can go hiking in the mountains or take a walk on the beach, all in the same day. There is so much beauty here, right in our own backyards.
From your days as Miss USA to your career in television, you've spent your life in high-visibility roles that require you to be "on," and maintain a certain image. How do you deal with that pressure to be "perfect?"
It has taken me a long time, but over the past couple of years, I have realized that perfection doesn't exist. You can't define what it is, because it's a matter of perception and everyone has a different concept of what perfect means. Once I understood that, it has been easier to shift my focus towards being kinder to myself. I talk a lot about being kind to others, but it has to start with how you speak to yourself. Some people may think that sounds like a lot of fluff, but I believe that kindness is a daily practice. It's hard work. No matter who you are, we all have that critical voice in our head. I'm suggesting we learn to silence that inner critic. If you can do that, even a little, it pays off in the end.
Kindness has always been a guiding force in your life. How did you turn it into a thriving business?
When I was competing on stage in the Miss Universe pageant as Miss USA, a judge asked me what I believed to be my one mission in life. I wasn't really expecting that question, so I said the first thing that popped into my head, which was, "If I can help one person in this world have an easier path, that's my mission." Now, more than two decades later, I still believe that is my mission and I believe that kindness is the way to achieve it. A few years ago, I went through some personal challenges that left me questioning whether kindness was a waste of time. Eventually, I chose kindness and decided if I wanted a kinder world, I needed to spread that message, so I created a lifestyle website where people can share positive, inspiring stories and experiences. It evolved from there, and it continues to find its voice as I find my own.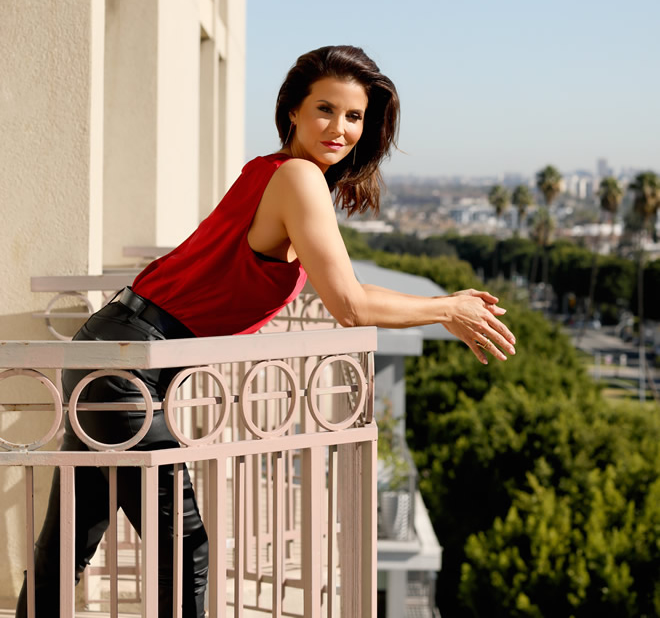 Your message really seems to resonate with women. In today's world, how do you encourage women to be kind and supportive rather than cutthroat and competitive?
It goes back to that pressure for women to be perfect. When I speak to groups, I am really focused on sharing my experiences with that perception. I think it is so important for women to support one another because we are often the harshest critics of each other. Why is that? Instead, I encourage women to celebrate each other's successes because there are plenty of opportunities out there for all of us to succeed. It is easy to get caught up in comparing ourselves to other women, especially in today's social media world. When you are feeling insecure as an individual, find the positives and focus on that. Do you have a loving family? A strong network of friends? Those are things to be proud of! Celebrate your accomplishments, even if they seem small. What steps have you made towards achieving a goal? What good have you put into the world today? The key is to realize that each of us is on our own journey and that you are exactly where you are supposed to be. Your individual success will reveal itself in time.
As a leader in your community and at your job, what advice do you have for women who are in leadership roles?
I always say that kindness is your strength, not your weakness. Many people believe that if you are nice, then you will be considered a pushover or you will be taken advantage of. I disagree. Think of the women you admire, or who are leaders in your community or at work. Yes, they can be tough at times and often they expect excellence, but the ones that rise above it all are the women who know that kindness wins in the end. You can be firm, yet kind. You can show confidence, but also be aware of the needs of people around you. No one is going to remember you at the end of your life for being the CEO, an award winner, or a business owner. They will remember you for how you treated them. That's how I want to be remembered.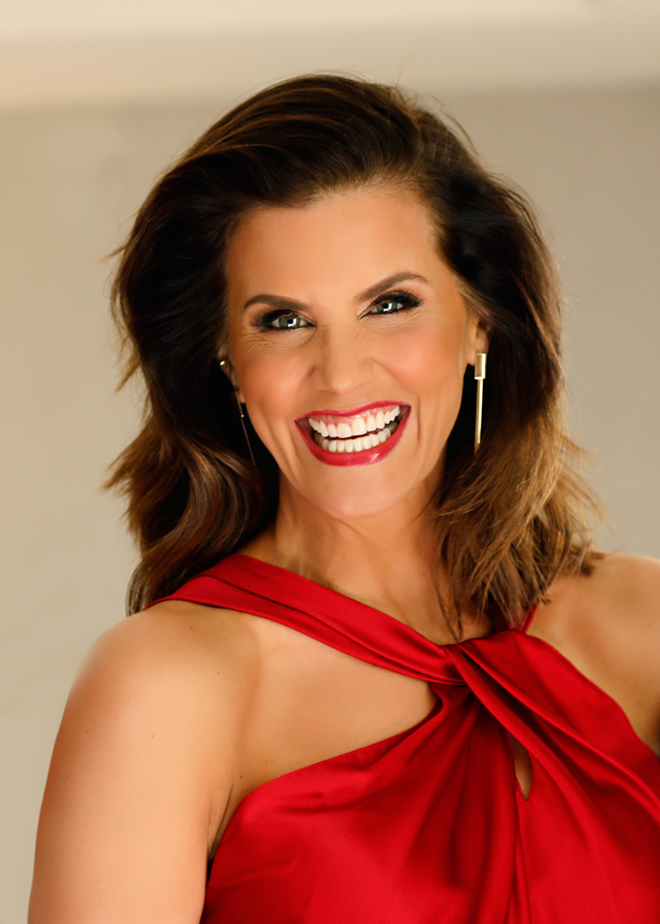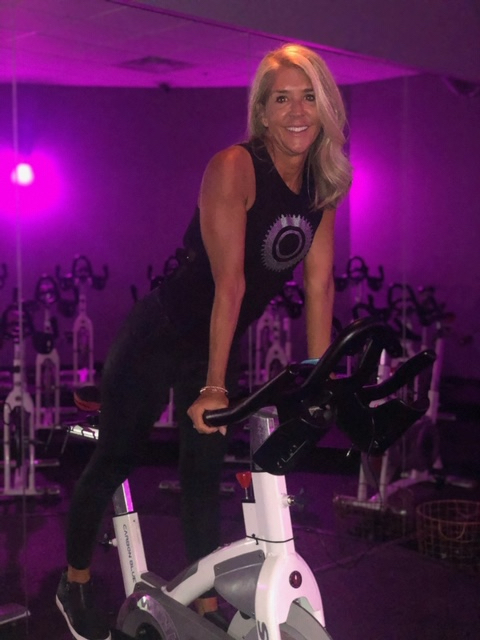 Bonny Osterhage is a professional journalist and PR pro who side hustles as a cycle instructor at JoyRide Cycling and Fitness, and a small group personal trainer. A tirathlete, runner, outdoor cyclist, and half-ironman finisher, Bonny shares her passion for connecting women through fitness at her blog www.b-fitsa.com. You can follow her on IG at bfit_sa or on FB at B.FIT SA.