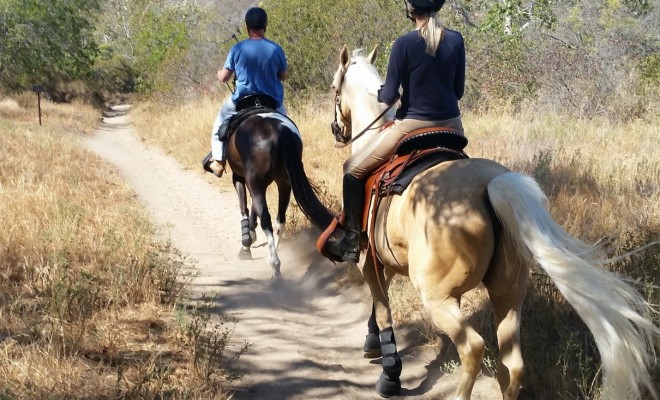 Hiking in LA
|
Los Angeles is one of the best places in the United States to grab a few friends and go on a hike. You will not only enjoy spectacular trails and views but you can even see a few celebrities along the way. The climates are diverse, from the cooler trails along the Pacific Coast Highway to the Topanga trails in the Santa Monica Mountains where it is warmer. Runyon Canyon, the Hollywood basin and areas near the famous Hollywood sign feature moderate climates. There are also fabulous places to hike in Griffith Park right by the Griffith Observatory and the Los Angeles Zoo.
One of the most famous and publicized places to hike in Los Angeles is Runyon Canyon. On any day of the week, you can spot celebrity hikers hanging out with their dogs and friends. It is one of the few parks that allow hiking with your dog off leash if well trained. The trail is peppered with amazing views and homes of the rich and famous. There are 3 main trails in Runyon Canyon. The main route is straight up and down with little deviation. Another trail contains stairs while the hardest trail gives you a steep cardio work out. Runyon Canyon is filled with all types of people. Many just go for the social aspects or gatherings rather than a good work out. I suggest going during the week as weekends can be busy and crowded. The temperature is also relatively moderate on this trail.
One of my favorite spots to hike is Zuma Canyon Trail in Malibu. It is quiet and less traveled than many others. It is located above the famous Zuma Beach and celebrity homes such as Cher's palatial estate. It is a comfortable 2.8 mile hike on a dirt trail up 300 feet with an expansive view of the ocean and beach below with fresh cool air. You can often see horseback riders on this trail but there is enough room for everyone on the trail. You can also bring your dogs but as always on any Los Angeles trail, it's important to keep them on a leash. If not, they may encounter a coyote, bobcat or rattle snake lurking in nearby bushes and rocks. The rock formations along this trail are also spectacular and full of color. Zuma Malibu Trail is located in the Santa Monica Mountains with access from the famous Pacific Coast Highway.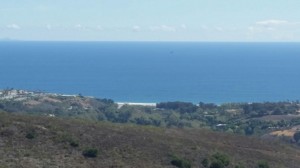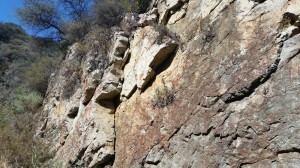 If you are looking for a warmer place to hike you may want to try Red Rock Canyon which is also in the Santa Monica Mountains but on the valley side of the range along Calabasas and Woodland Hills. The rocks have a beautiful red color and are made of sandstone. The entrance, if entered from Red Rock Road, is almost hidden. There is a more visible entrance off Mulholland and Stunt Road. The trail is very wide and taking dogs on leash is allowed. There is a creek and amazing caves if you have the urge to explore. The trail is 4.5 miles round trip. The trail is very wide and groomed naturally so many bicyclist come for a work out. It is very rustic and remote. It is an easier trail that's perfect for kids or older dogs. You can even find bathrooms and a picnic area by the trailhead which can make for an easier day for a family.
Los Angeles offers dozens of trails to explore. Whether you enjoy just one or a few… either way, you will be surprised at the beauty.
By Kristi Dietz
Kristi Dietz has been a Realtor and real estate investor for more than 12 years and specializes in luxury real estate in Southern California. She helps buyers realize their dreams while helping sellers in standard sales or short sales.