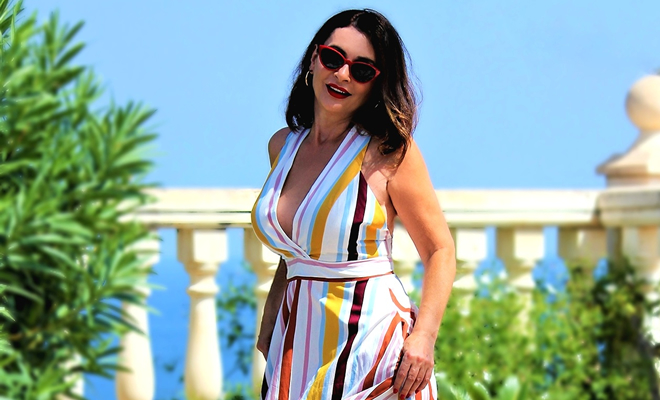 From Zero to Hero
|
The only way is up! – The story of a little Greek migration girl who became a successful German influencer.
A dark pixie cut, big brown fawn eyes, scared of the foreign language, no friends, unusual food… I remember exactly the day when I came to Germany. I was a 6 years old skinny little girl, in a land far away from home, afraid but also curious for the new country. My childhood and teenage years were overprotected. Not much toys, no parties, no fashionable clothing. Money was always tight. Maybe this is the reason, why I'm obsessed with fashion today, especially with shoes (I'm pretty sure, one day my husband gets crazy about it). It was not easy to learn the German way of life and to become part of the society. However, those experiences were formative for my further life.
After graduation, I wanted to help other kids for a better start into life and school, so I became an educator in a kindergarten. Needless to say, that this was heavenly and that I was the one playing much more with all the toys than the kids did themselves. Many years of successful work later, I was in a leading position at the youth office in Stuttgart, my personal tragedy happened unexpected. I got cancer. I couldn't believe it. I had panic and I was about to losing hope. It was the darkest and most painful time in my life. Physically and mentally.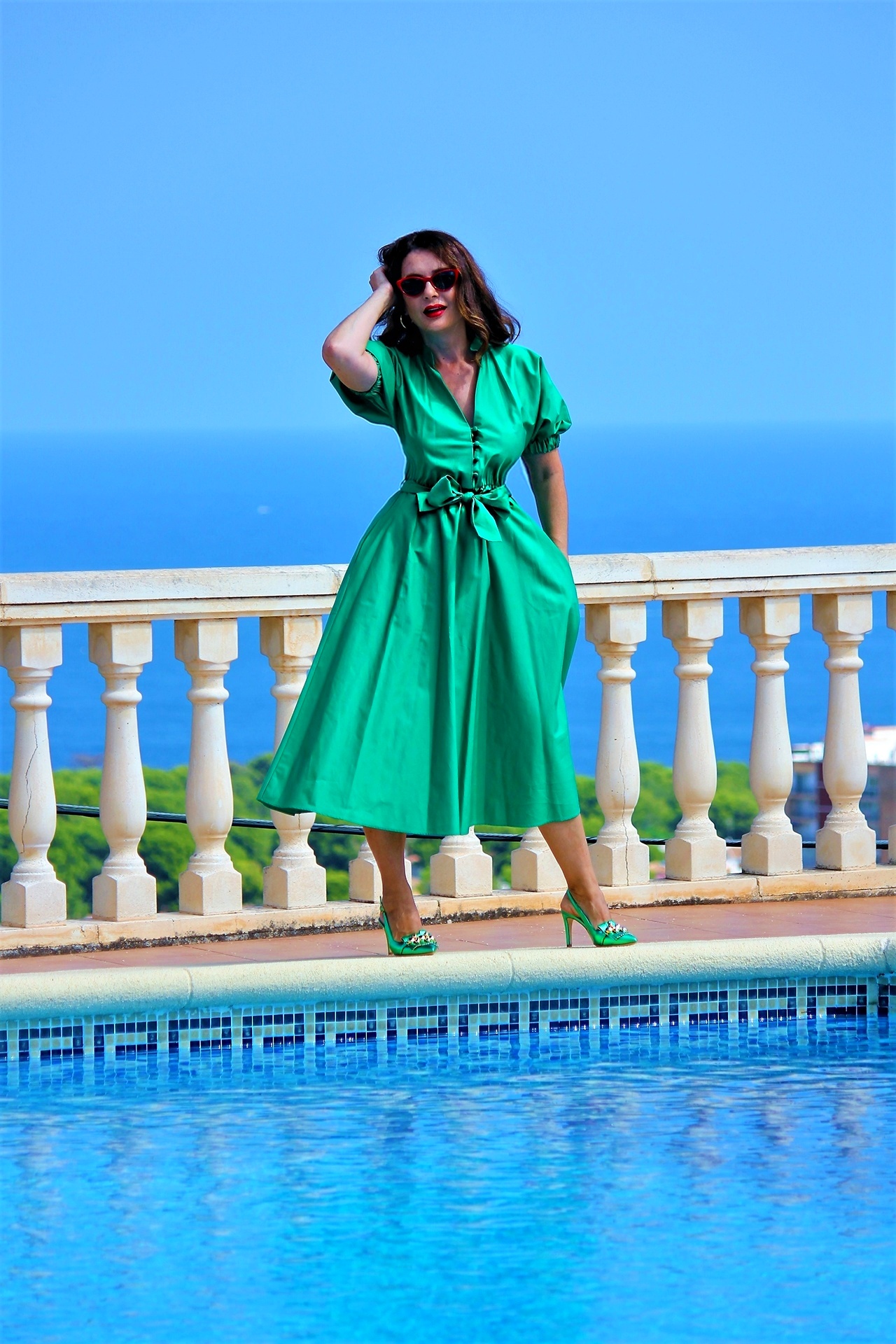 Once hell and back….
This fate was my tribe to remind myself of my forgotten dreams. Life is the sweetest gift God made us and my philosophy is, that God's greatest wish is, to see us grateful and happy every day. To be happy, this is our most important job in life. Life is short. Buy the shoes. Eat chocolate. Make yourself happy – this thought kept me alive. I decided to focus on the bright side of life and so I changed nearly my whole life. My life is a pony farm with a candy store. This is what I say to myself several times a day. Even if there are sometimes dark clouds in my head. I'm trying to stay positive and to think big .This is my daily motivation.
During the period of chemo, I was always well dressed and my hair (ok, my wigs) and make-up were on point. This gave me so much strength and power and motivated me to continue the arduous way and to not give up. After surviving the whole procedure of therapy sessions, some coincidences happened and I understood that I wanted to glam up everyone's life and to make others as happy as I am. Therefore, I went back to school again and became a make-up artist.
Since this time, nothing is the same anymore.
I've met a lot of interesting and charismatic people, like Mr. Dieter Zetsche, Ex-CEO of Daimler AG, lots of famous Models and singers, I did a lot of work for German tv, I was at the Fashion Week in NYC…
A couple of years ago I started with my Instagram page @nia_mayflow to promote my work there. At the beginning, it didn't work very well. Even my dog got more likes than I did. Germany is very critical for newcomers. Nevertheless, somehow, I realized that people wanted to see more of me and so I began to post more photos of me and my personal style and suddenly, I became an influencer myself. Although this "suddenly" costed me some years of hard work. It's a 24/7 job, but I love it. I love to dress up, I love to have fun, I love to make jokes and to entertain people. And I love to philosophize about life. I'm the Greek people whisperer, I guess. Maybe this is my true vocation?
Another dream of mine? I always dreamt of a life in LA. Unfortunately, this hasn't happened yet. But, you know what? There will be another way to fulfill my dream. I'd also love to be the Carrie Bradshaw of Los Angeles and to write articles for a magazine. By chance I met Alan, "The Sha" of LA and the owner of "Vegas 2 LA mag". And guess what?! He gave me the opportunity to let this dream come true. I couldn't be more proud and happy about it!
My message to all of you guys is:
"Never stop dreaming! Keep your inner child alive, it will lead you to achieve your dreams. Trust it, it knows the way!" Try to face the tsunamis of life. Protect your spirit and let your magic shine.
One more thing. I'd love to read your thoughts about my first article for the Vegas 2 La mag. What else would you like to read here more?
Looking forward to hearing from you!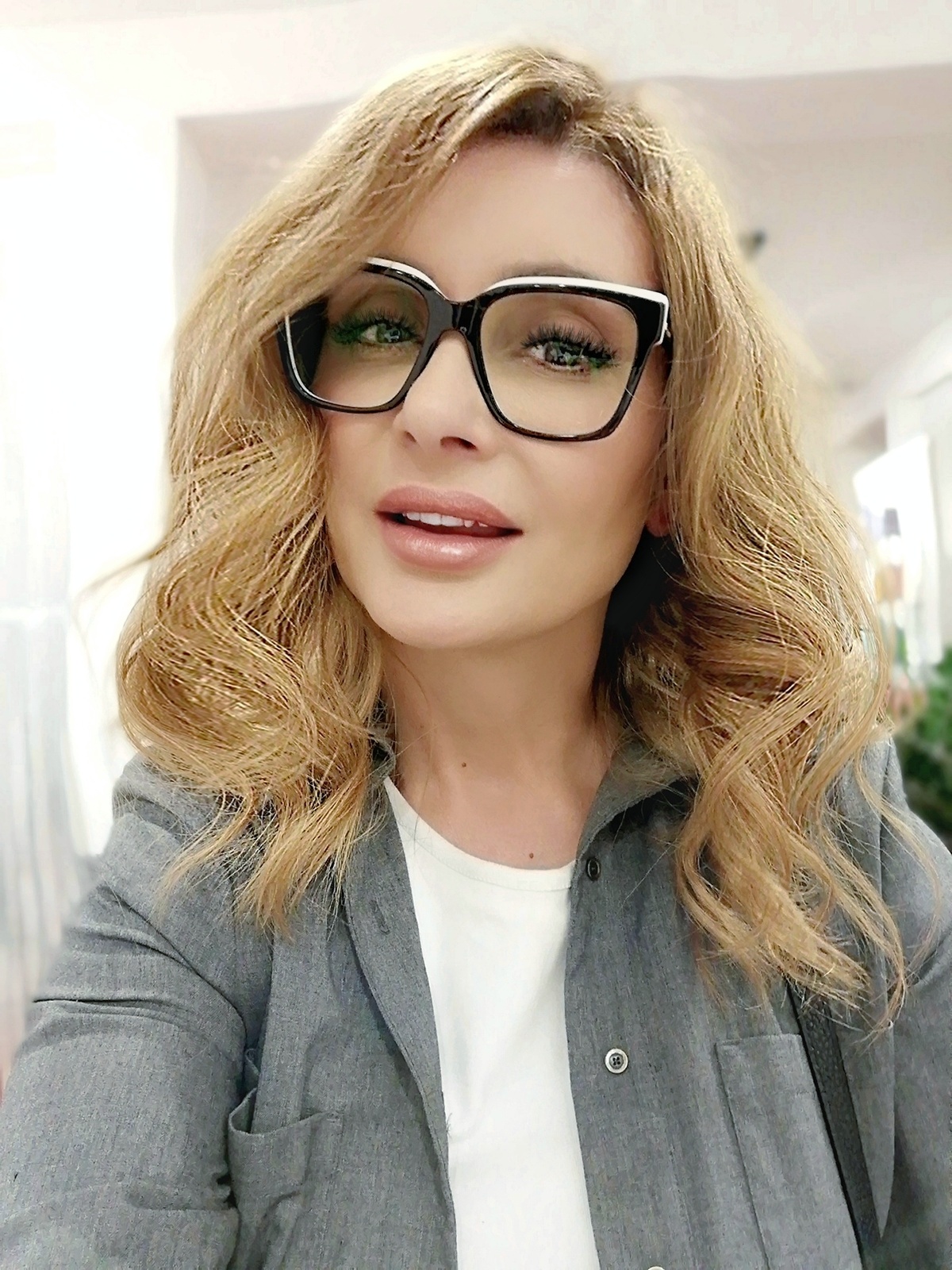 Love
Nia Mayflow xxx