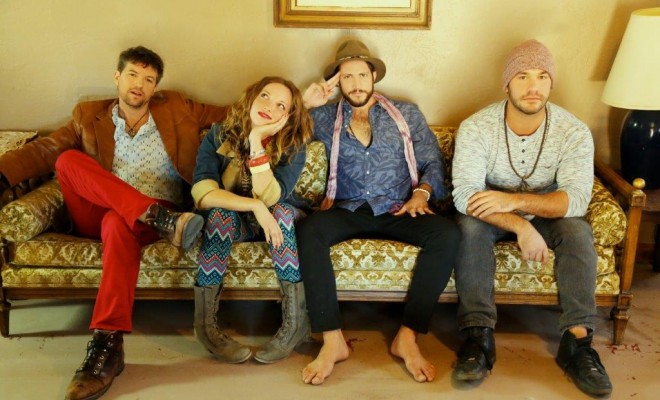 Broken Stems has emerged on the scene to theme your summer
|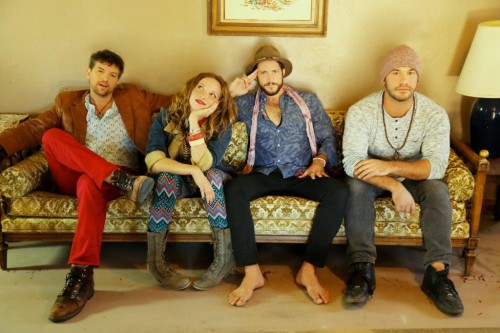 Their recent rise in the music scene has drawn a strong following called the "Stems" who are set to fall on the earth everywhere their sound is played. With their newest album release scheduled for June 15th, you will have the background music to make sweet summer memories. The San Diego based band brings Blues, Rock & Soul with a positive wave of energy and an eclectic California sound. The latest moving documentary, "Caravan to Cabo" premiere took place at The Music Box theater in San Diego, CA.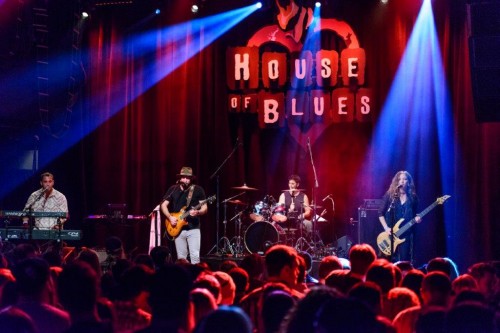 The documentary is about six bands, Broken Stems, HIRIE, Mike Pinto, The Ambassador, Tomorrows Bad Seeds and We Are Sirens on their journey from San Diego to Baja to perform for Mexico's largest Music and Surf Festival. The trip documents their stops at schools and orphanages where the musicians perform for students, donate instruments and share with them the joy of music.
The Documentary Premiere featured live performances by Broken Stems, Mike Pinto and We Are Sirens on the sands of Costa Azul in San Jose Del Cabo.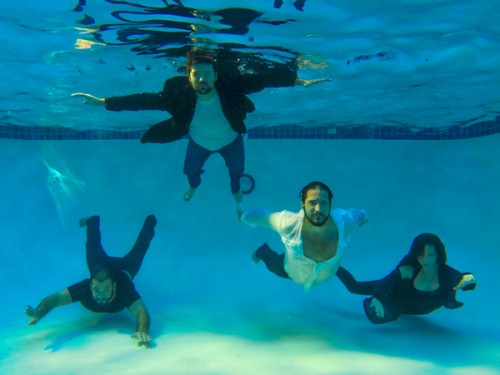 "The entire experience was one I'll never forget. Music is everything to me and to be able to spread that to the children we met meant a lot. You could see a look of pure joy on the children's faces, that was the most eye opening for me…when you really think about their situation it puts things in perspective." explained Brad Sweet who is Keyboard and Vocals for the Broken Stems. "People are actually moved by our show. The energy is electric — people will come up to me after seeing us for the first time and have a look of wonder on their face. We strive to make an experience."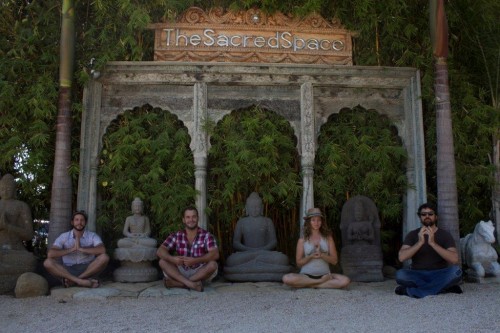 Their frontman and guitarist, Jesse Gawlik is excited about their album release, "What Are You Connected" is about awakening our collective consciousness — inspiring others to connect to the right thoughts, ideas, people, and most importantly… themselves. Along this musical journey from Caravan to Cabo to the creation of the latest album, I am often guided by a higher power. Through my dreams, in my thoughts and often when in silence, I am amazed at all the knowledge and information that I am able to obtain simply by listening to my intuition. We as a collective, are not listening as much as we should. This song stands as an affirmation that I am listening, and seeing but I am still not sure if I am in a dream, or if it is really what it seems."
Chelsea Baker's musical pedigree hailing from her former Sacramento band, Aroarah is vocals and bass for the Broken Stems. She made the move to San Diego where she met a friend who knew all the musicians in town. Chelsea met Andrew Bache, drummer for Broken Stems, who asked her about herself and what she did and aspired to do. Little did she know Broken Stems was looking for a bassist. The next day Brad Sweet called Chelsea and the rest was history. The chemistry of this band can be heard in their sound, in the rhythm and in the feel. The Broken Stem's vibe will easily become your soundtrack to your summer. We expect nothing but greatness from this band to watch.