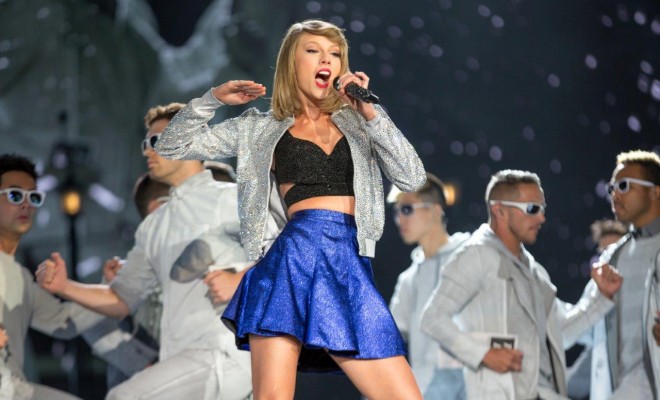 Rock in Rio Comes to Las Vegas!
Rock in Rio USA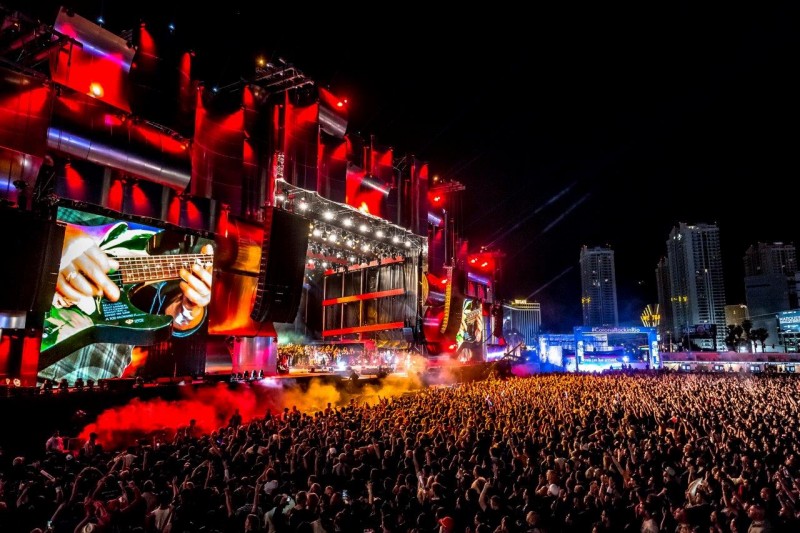 All Photos: Rock in Rio
Las Vegas is world renowned as the entertainment capital of the world. The neon lights of the famous Strip beckon millions every year to its world class venues. The City of Rock can now be counted among them, opening its doors for the first time with the American debut of the Rock in Rio music festival, which until now, had only hosted events in Europe and its home base of South America.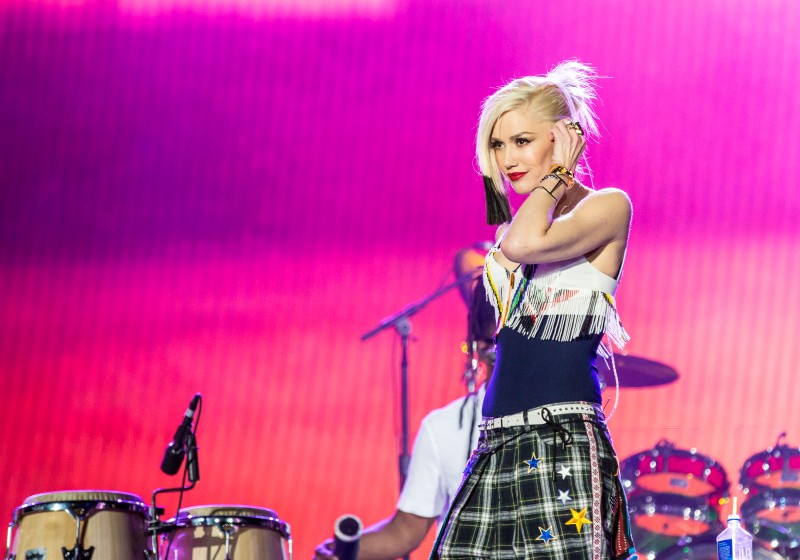 Rock in Rio USA made its debut over two consecutive weekends in May, welcoming a total of 172,000 attendees over four days. The talent that assembled was a concert goer's dream. The first weekend brought rockers like No Doubt, Metallica, Maná and Linkin Park to the main stage while the second weekend focused on pop music with Taylor Swift, Bruno Mars and Ed Sheeran among others.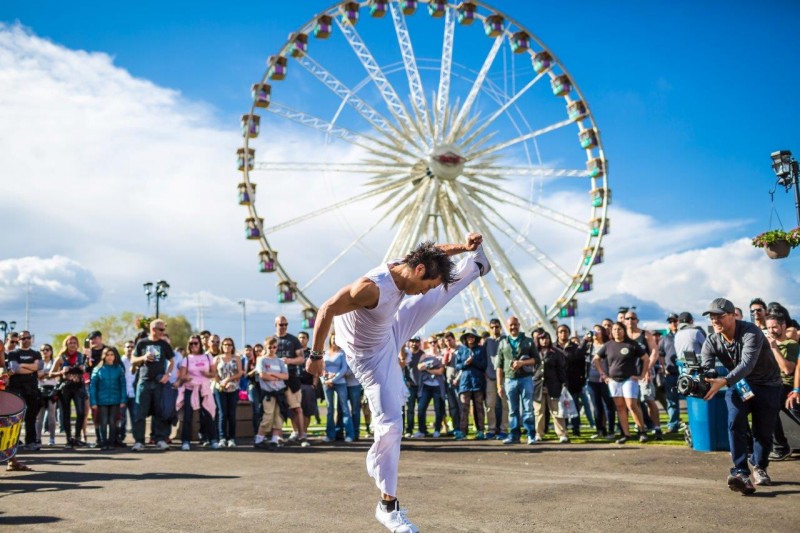 The festival grounds are operated by MGM Resorts International and spread out over 40 acres near Las Vegas Boulevard and Sahara. The City of Rock includes a Ferris wheel and a 64-foot high zip line that stretches 600-feet in front of the 262-foot long main stage. The venue also includes an air conditioned VIP area with a buffet, open bar and a unique view of the two largest stages from across the field.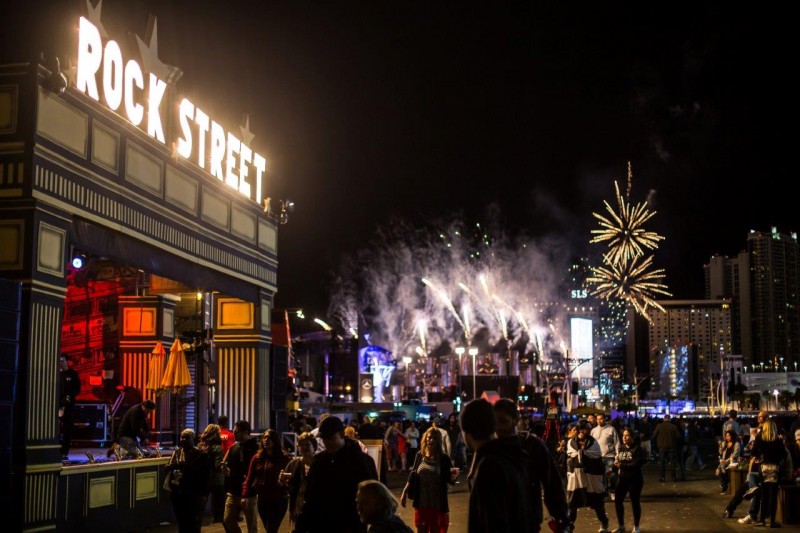 "We're absolutely thrilled with the experience of Rock in Rio USA," says Roberta Medina, the Executive Vice President of Rock in Rio USA. "It was so exciting seeing the audience discovering the City of Rock and enjoying all it had to offer from talent to attractions, food and the Rock Street's unique atmosphere. We want to thank the U.S. audience for welcoming us so well to the most competitive market in the world, and we are excited for what's to come!"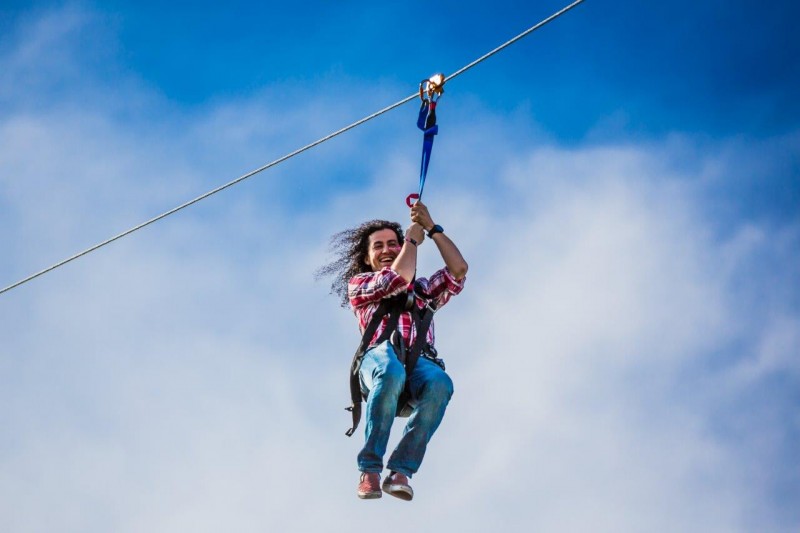 We previewed Rock in Rio days before the event and to be honest, weren't sure if the organizers were ready to go. Workers were still laying flooring in the dining venues on the stretch known as Rock Street while the Ferris wheel was still being constructed. The main stage was covered with scaffolding as a high-tech lighting system was being installed.
We walked through the gates on opening day with some reservations, not quite knowing what to expect. We were happy with what we saw, gazing upon a magnificent main stage that was an attraction in its own right. The zip line and Ferris wheel were in place and ready to go.
No Doubt and Metallica headlined the first weekend and had fans rushing through the gates to claim their spots in front of the main stage. In addition to Maná and Linkin Park, other top draws included The Pretty Reckless, Rise Against, Smallpools, Hollywood Undead and a special performance by Cirque Du Soleil. Over at The Mercedes-Benz Evolution Stage, guests jived to tunes from Foster the People, Deftones, Gary Clark Jr., Sepultura with special guest Steve Vai, Theophilus London, Coheed and Cambria, Saints of Valory and Of Mice & Men.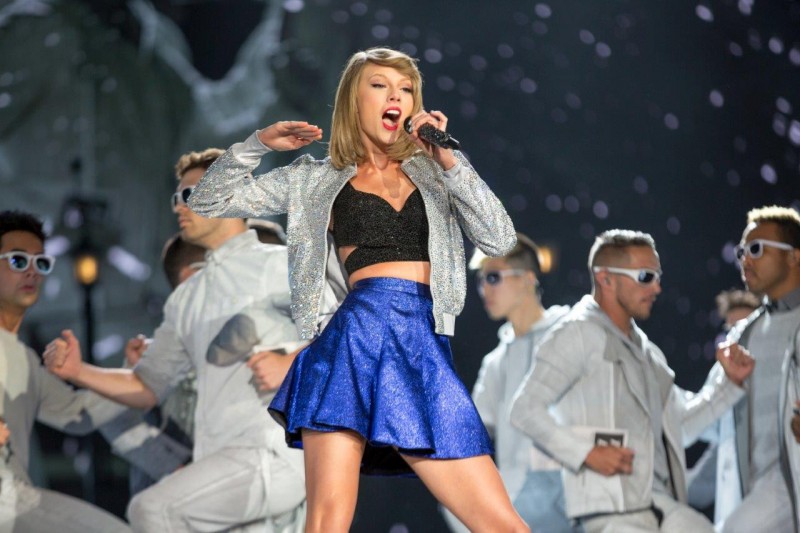 During the second weekend, fans eagerly danced the night away with Taylor Swift performing hits like "Blank Space," "I Knew You Were Trouble," "Love Story" and "We Are Never Ever Getting Back Together." To the delight of the fans, she was also joined by fellow main stage performer Ed Sheeran for a special performance of "Tenerife Sea." Other performers during the pop-themed weekend included John Legend, Echosmith, Ivete Sangalo, Jessie J, Charli XCX, Tove Lo and James Bay, leaving fans delighted throughout the day and into the night.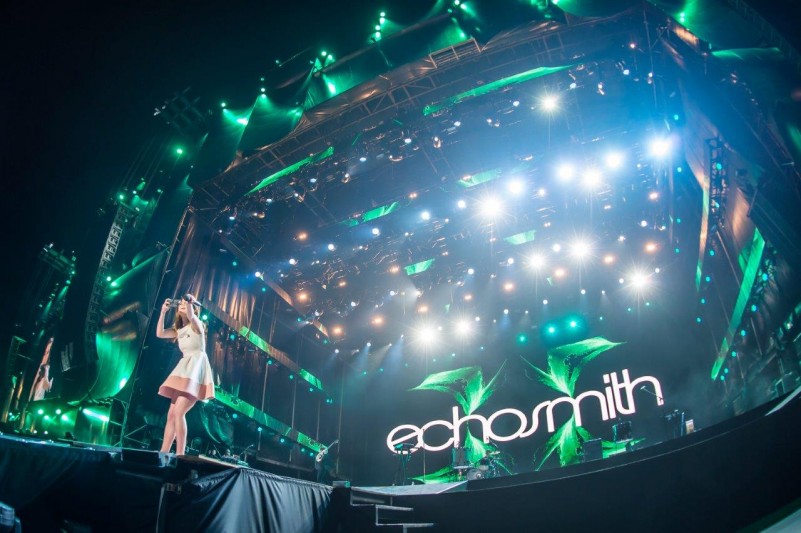 But the best may have been saved for last. Bruno Mars closed out the festival on the fourth night and brought down the house with "Locked out of Heaven," "Just the Way You Are" and "Grenade."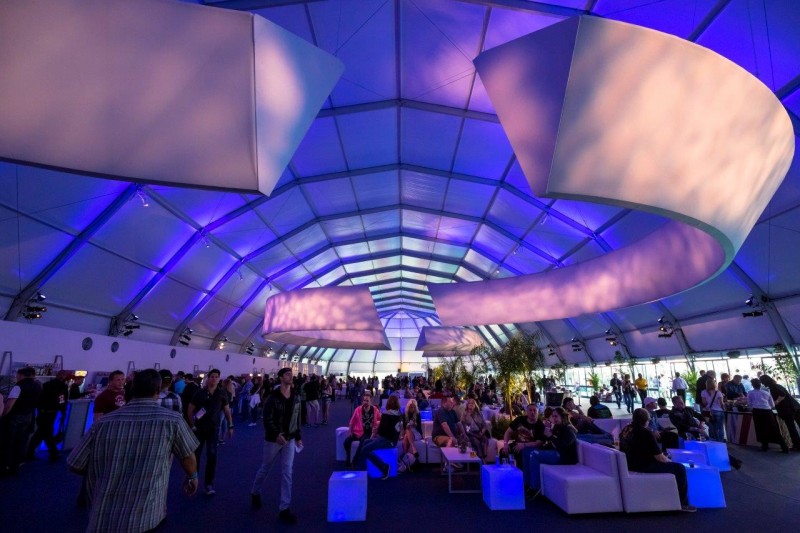 Rock Street offered a wide variety of food, spirits, beer and street dancers that kept everyone grooving from mid-afternoon until the early morning hours. Las Vegas favorites like MTO Cafe, Ri Ra Irish Pub, O Face Doughnuts and Origin India were represented but there was also cuisine from Mexico, Italy and of course, Brazil. Rock in Rio took the innovative approach of having a "cashless" society. Instead of handing over money for food, drinks and merchandise, concert goers had wristbands scanned that were preloaded with currency through a credit or debit card. While most seemed to like the convenience, many were left scrambling to occasionally re-load the wristbands. Most mixed drinks were around $12-14. Beer lovers shelled out $12 for a Modelo or Corona. Food was mostly affordable with dishes from $5 to $18. If you were one of the lucky ones in the VIP area, there was food from Wolfgang Puck and an open bar.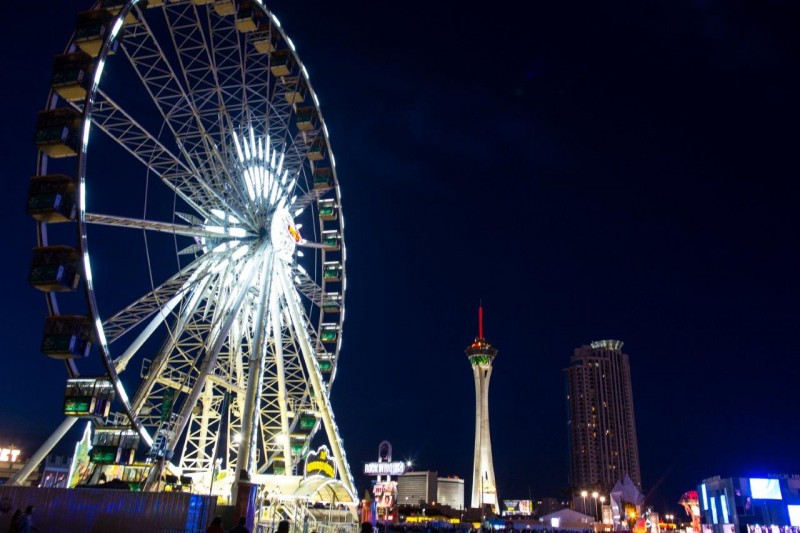 Rock in Rio says it drew people from 47 U.S. states and 32 countries. 18% of attendees were from outside the country and 30% of the international audience was from Brazil. On a survey done during the event, the public gave Rock in Rio USA a 9 out of 10 and 78% expressed interest in attending the next edition.
The festival also makes a point to give back. In 2001 Rock in Rio created "For a Better World" – a social project that aims to motivate people to seek improvements in life through changes in their daily routine. Nearly 4,000 pounds of food – enough for more than 12,000 meals – was donated by Rock in Rio to Christ Church Episcopal in Las Vegas.
By Elaine and Scott Harris