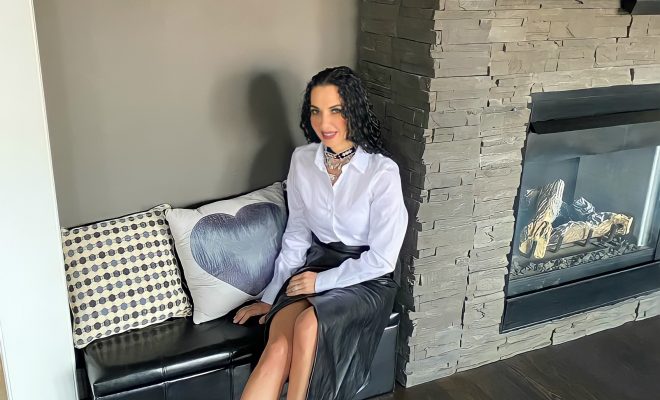 What to wear in 2021
|
By Klaudia Capalbo
Like so many of you last year, I had a closet full of amazing outfits planned that I couldn't wear due to the lockdown from covid. Big shouldered blazers, tweed, leather (real or faux) and long coats seemed unrealistic while working from home during a pandemic and became quickly replaced with casual loungewear that was both comfy and versatile.
As we start 2021 with a more optimistic outlook, and if your resolution was to get dressed more often and keep up with the latest looks, some of this year's trends might be already found in your closet. Some of the spring trends such as oversized blazers, mid-section belts and vests never had their moment to really shine last year and they are still going strong. Designers in the fashion industry have shifted their focus from creating anything too fussy or over-the-top to more ready to wear, easy living coordinates. Let's be honest, with so many events and places closed and many of us forced to work from home, why would anyone wear formal attire and fancy dresses at home when you can conduct business in a cozy maxi dress or two piece casual outfit that still looks trendy and fashionable? Here are some of my favorite trends for this season that are easy to do, found in your closet and can still make work from home attire look professional and chic.
Belts
We witnessed the must-have statement belt (i.e. the iconic GG Gucci belt seen everywhere) and now more than ever, we are noticing celebs, fashion influencers and icons bringing back the mid-section belt. An easy way to change the look of any outfit, try using this simple accessory to cinch a dress, blazer, sweater or oversized button down shirt. The possibilities are endless and pair with over the knee boots, ankle boots or sexy sandals to complete the look.
Bralette
As seen on so many influencers and the runway, bralettes are easy to wear under cardigans and blazers. Paired with high rise pants, wide leg fitting pants or a long skirt, it's casual yet chic. Add a layered necklace or chunky statement piece to give another element to the overall look. If you are new to this trend, choose a bralette in a neutral color – nude or a simple black option will work with a multitude of different looks.
Wide Legged Trousers
One of my favorite pieces when I'm working from home or lounging around is the wide legged trousers/pants. Free flowing, comfortable and can be paired with a crop tee, bralette and blazer, or tucked in t-shirt to give it a clean polished look. Pair it with layered jewelry or add a blazer to dress it up for meetings, zoom calls or night out.
Black and White Color Combo
As seen last year, this color combo is always a classic go-to when it comes to trends. The black and white basics are always easy to pull together and a staple in every wardrobe. When you are unsure of what to wear, there's no pairing as classic as a simple white button-down with black pants or a long black skirt. Add a signature belt or a statement necklace or earrings to dress it up for a more glamorous look.
Bold Colors and Patterns
I've always been one to add a pop of color to an outfit to create a visual interest to my look but after a year of being required to stay at home with this pandemic, we all need more color to brighten our days. Whether it's blocking, mixing different shades of the same color or all out matching colorful outfits, I say go bold and make a statement!
Lounge-wear and Sweatsuits
Now more than ever, matching sets and sweatsuits have become a staple worn around the house, and have extended themselves for social settings too. What was typically weekend wear has now transitioned into work from home attire and can go from casual to fashionable by amping up these looks with a blazer, layered necklaces and turtlenecks underneath. If you don't have a complete matching set in your wardrobe, you can easily mix and match monochromatic pieces to give it that overall look.
Maxi Dress
This dress style has always been one of the most versatile things I've ever owned. During the day when running around doing errands, I'd throw it on with a pair of summer sandals and go. Dress it up with jewels, a blazer and heels and you're ready for a night out. The maxi length makes it effortless and comfy whether you are relaxing on the couch or pairing it with a belt, layering it with a dress shirt underneath or adding a bold clutch to give it a pop of color, it is a must-have staple in every wardrobe. Effortless and easy, which is what life should be right now…don't you agree?
https://www.instagram.com/klaudiasfashionfix/