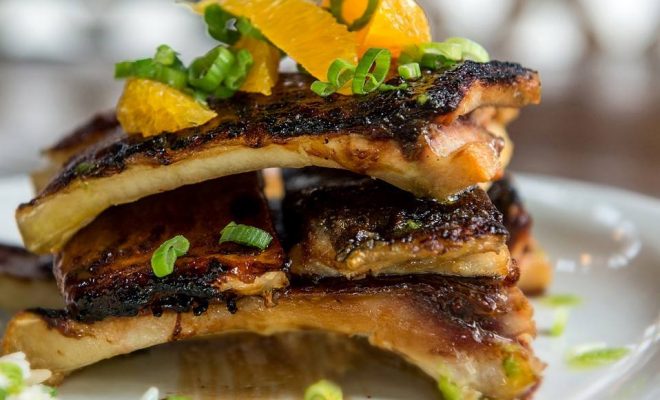 The Magic of "Sparrow & Wolf"
|
Discover a new and unique neighborhood cookery and libations gem, hidden in Las Vegas' Chinatown. You will find this jewel just ten minutes away from the Strip.
Known as "The Most Ambitious Chef in Las Vegas," Chef Brian Howard, with seventeen years' experience in the most popular places on the Strip, has proudly opened the doors to Sparrow & Wolf! His menu received widespread acclaim from USA Today, the Los Angeles Times, and the New York Post, as well as glowing reviews from Las Vegas' top critics. Howard's talent was acknowledged on the Food Network's show "Chopped," a reality-based cooking competition between highly skilled chefs, and also brought victory from FYI Channel's "Late Night Chef Fight."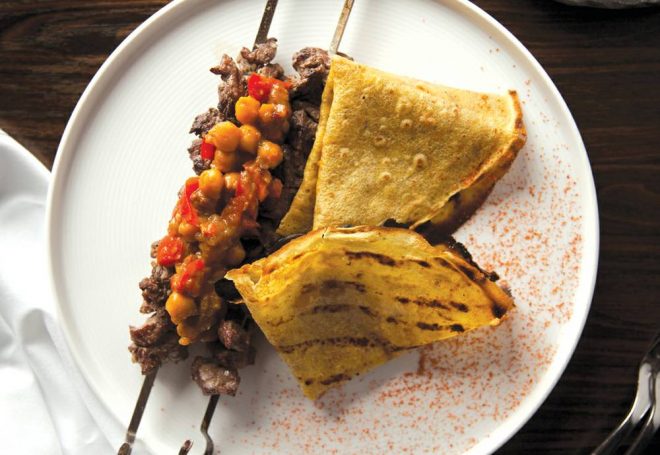 America is a melting pot of many cultures, and their wide variety of customs, traditions, and culinary experiences have made their imprint on our society. Bringing new ingredients and gastronomical wonders to our everyday life, we are able to savor and share spectacular cuisine. At Sparrow & Wolf you can immerse yourself in a culinary art that dates back as early as the 18th century which the magic of Chef Brian has reinvented in a modern fashion. Award-winning dishes are sliced and cooked to perfection.
With multiple epicurean and other accolades behind his back, he created the most affordable place, where you are able to indulge in exquisite, gourmet dishes at a local restaurant price. You will enjoy a rotating selection of exciting libations or a dinner with family and friends in a casual, relaxing atmosphere.
Happy Hour will truly put a happy smile on your face Monday through Friday (closed on Tuesday) from 5:00 pm-6:30 pm. You'll have a special menu under $10, with drink specials like $5 champagne and cocktails at half-price.
You simply must experience American cookery influenced by Chef Brian's travels, classic training and Midwest roots. Themed evenings will continue to surprise you. You will look forward to coming here again and again, as the menu changes seasonally and weekly with signature items available at all times.
Sparrow & Wolf
Hours: Sunday, Monday & Wednesday 5pm-11pm|Thursday, Friday & Saturday 5 pm – 1 am
4480 Spring Mountain Road, Suite 100
Las Vegas, NV
Reservations:+1(702) 790 2147
=====
by Yelena Brezhneva
Author, Mother of Three, Philanthropist, Las Vegas Personality and High Rise-Luxury Home Specialist with Sotheby's International Realty.