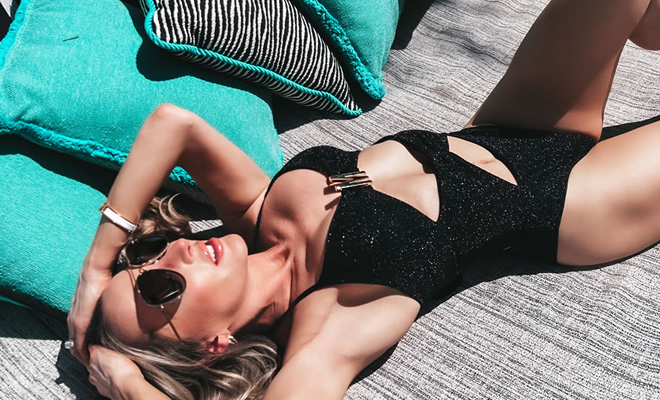 The 3 Fashion & Style Blogs You Need to Know in 2022
|
You all know and have your favorite social media influencers you follow but blogs are still huge and these fashion bloggers from Vegas to LA are the best of them. One of the reasons we love them is that as much as they love designer looks, they're also great about sharing more affordable options as well. They make fashion accessible to everyone and normally do it in the most stunning locations.
Here's more reasons we love them, what makes them unique and why you should be reading their blogs.
You've seen Eve Dawes in Vegas2LA Magazine before. We're always sharing her chic outfits of the day on our Instagram and her beautifully curated articles on fashion in this magazine. Eve is always on point with her trend forecasts and elegant styles. She shares all of the latest trends and how to make runway looks work in real life from designer to luxe for less. Her blog has something for all occasions, tastes in fashion, body types and budgets making it truly fashion for all. If you're looking to shop for an event or a certain trend and love feminine styles, Glamour and Gains is the blog to find exactly what you're looking for.
Instagram @glamourandgains
Blog: https://glamourandgains.com/
I've been following Annabelle Fleur for years for her stunning style and beautifully edited photos. Annabelle started her love of fashion working with Hollywood designer Elisa Ferare. You can tell from her content that she lives, breathes and dreams fashion and her content makes us do the same! Her LA cool girl vibe and polished looks work so well together and if you're looking to change things up or for some poses to try in your photos, Viva Luxury is a great place to look for inspiration.
Instagram @annabellefleur
Blog: https://thevivaluxury.com/
If you're looking for men's fashion check out Stay Classic by Tim Melideo. Whereas most blogs are based around a lot of designer brands, this photographer and menswear blogger does it on a limited budget. His blog features 'Last Weeks Outfits' for everyday outfit inspiration, seasonal looks and celebrity inspired styles that are often a little tongue in cheek like his Bernie Sanders post. Oh and obviously his photos are fantastic because well he's a photographer!
Instagram @immelideo
Blog http://www.stayclassicblog.com/