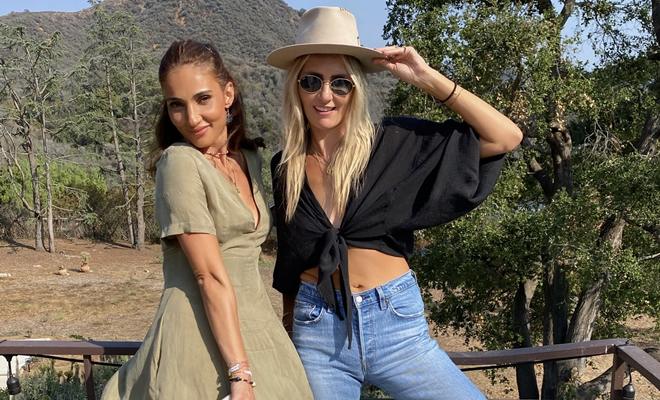 TAGHRID HODROJ COLLECTION
|
TAGHRID HODROJ COLLECTION was founded by Taghrid Hodroj, who studied fashion design at Esmod in Paris. 'Taghrid Hodroj' is a concept based on the strong woman, to inspire and encourage the femininity in you and to highlight the beauty from inside out.
Taghrid Hodroj has always dreamed of a concept where she could present the woman within us, the one we value and admire. Inspired by every woman's character and lifestyle, she creates the different garments based on that, this is her home, her safety and love to create her vision and provide and share that with all females.
Every piece is designed and crafted under her guidance and supervision, and she is always inspired by nature and events in her life. The latest collection is inspired by the ocean and mountains, which brings both the colors and the feeling of them. The photo shoot took place at a house in Topanga, that is dedicated to reconnecting people with nature, themselves and others, focusing on the positive energy and peaceful lifestyle.
She also has big desire to help and support other women, from which she has joined a non profit organization 'Set Her Free' to support other women in need with her, your and other females help, United in her own designed clothes.
For the photo shoot Taghrid Hodroj also teamed up with (her dear friend) Olivia Wagner, founder and creative director of L\V CONNECT\VE, a new modern community. Olivia's first genderless collection "W A G N E R" is an innovative, empowering, timeless but timely collection that provides transformable and renewable jewelry pieces tailored to digital consumers, designed with the digital creators of today.
Love!
Check out the brand at @TAGHRIDHODROJCOLLECTION
Designer Taghrid Hodroj @TAGHRIDHODROJ
Many thanks to:
Model Breanna Bunevacz @breanna.bunevacz
The owner of the house Ben Dadbin @bdadbin
The photographer Alexis Negrete @lexnegrete
Stylist Alejandra Espinosa @wondering.bee
Accessories by Olivia Wagner @livconnective
Makeup artist Sabra Miller @sabramakeup